NETMASTER Streaming Media Center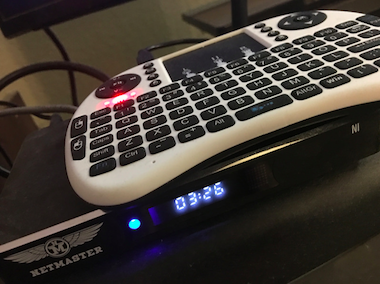 Cut the cord… forever… and save over $1,000 per year
NETMASTER
Streaming Media Center
The NETMASTER Streaming Media Center is the best media device available.
Better than cable, satellite TV, firesticks, Apple TV, ROKU, AmazonFire or other downloaded KODI-builds.
The difference with the NETMASTER is all of the best add-ons are constantly updated through your dedicated internet connection.
No more having to have your device updates every month or two or having to pay for updates.
A one-time purchase of a NETMASTER will eliminate your cable or satellite bill and provide you with every major U.S. and international sporting event LIVE, thousands upon thousands of movies, including the latest releases before they are available to the general public, many of them the day after the are released in theatres, and all major television series listed in a convenient and binge-easy format.
The NETMASTER is just $349.00 ($399.00 installed) and comes with a 90-day Money Back Guarantee.
All you need is a WiFi or standard ethernet connection and a television monitor.
We can demonstrate the product in your home with no obligation.
We also have product support and program content groups on Facebook for a true social experience.
CALL 619-300-9868
(serving East County and all of San Diego County)
Or just purchase here with PayPal