Marechiaro's East County Athletes of the Week

PRESENTS

East County Athlete of the Week
WEEK FOUR
OFFENSE
ALEXANDER GONZALEZ, Christian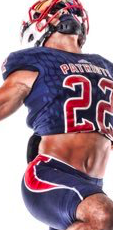 Gonzalez, a senior, caught five passes for 75 yards and a pair of touchdown passes, including one in the second overtime, as the undefeated Patriots defeated previously unbeaten Monte Vista, 22-21, at Valley Stadium.
DEFENSE
JAKE MAHEU, West Hills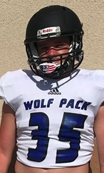 Maheu, a junior, had a pair of sacks and the Wolf Pack defense produced five sacks total in a 13-0 shutout victory over Chula Vista.
---
WEEK THREE
OFFENSE
JORDIN YOUNG, West Hills
Young, a senior, accounted for 210 yards and five touchdowns in a 37-14 inter-sectional win over Sante Fe, of Sante Fe Springs. Young rushed for 126 yards and three touchdowns and threw for two other scores.
DEFENSE
LOGAN SCHMIDT, Monte Vista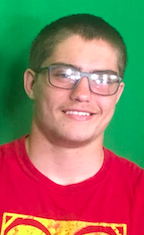 The junior had 10 tackles and three sacks in a 42-9 non-league win over Patrick Henry.
---
WEEK TWO
OFFENSE
DELSHAWN TRAYLOR, Helix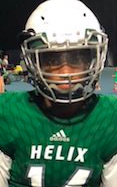 Traylor, a junior quarterback/running back, rushed for four touchdowns in the fourth-ranked Highlanders' 34-3 win over visiting Arroyo Grande. Traylor carried 12 times for 70 yards.
DEFENSE
CAMERON WILL, Mountain Empire
Will, a senior, had 15 tackles, five assists and a sack for the RedHawks in a 35-0 win over visiting San Ysidro.
---
WEEK ONE
OFFENSE
RANDY SMITH, Santana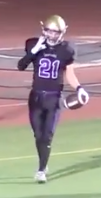 Smith, a junior, had three touchdown receptions for the Sultans in a season-opening 42-7 win over Mountain Empire at Santee Community Stadium. He reeled in scoring catches of 3, 6 and 11 yards from quarterback Nathan Temple.
DEFENSE
DYLAN RUTTER, Granite Hills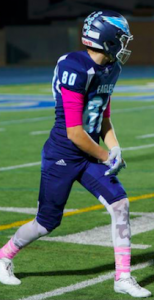 Rutter, a senior, had a game-sealing interception in the end zone in the final moments as the Eagles defeated Poway, 17-13, in the season opener. Rutter also had a 5-yard touchdown reception which gave Granite a 17-7 lead.