Helix repeats, 9-time field hockey titlists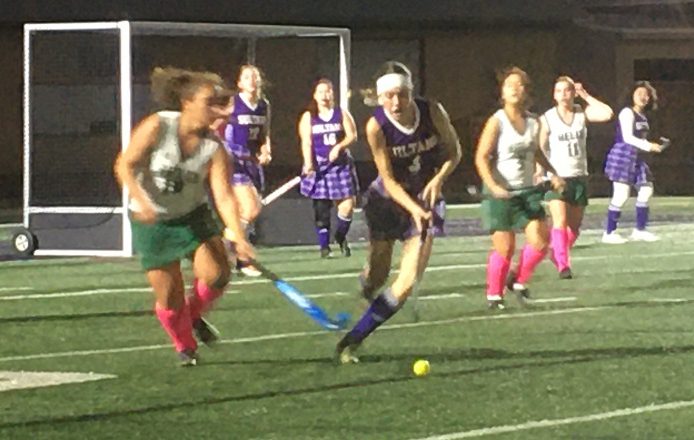 MORE PHOTOS ADDED
2022 GIRLS PREP FIELD HOCKEY
022 EAST COUNTY GIRLS FIELD HOCKEY
By Nick Pellegrino
ECS staff writer
LA MESA — There are several reasons why legendary Helix High kicker-punter Evan Arapostathis decided to return to his high school alma mater.
"I just love the kids," said Arapostathis. "To be able to help teach football at such a high level is very gratifying, so I came back five years ago and have enjoyed every minute."
There were also two other reasons: his daughter was about to attend Helix. So dad returned to Benton Hart Stadium on Wednesday (Oct. 26). Not in any particular order, he was there to attend the Highlanders' 8 p.m. football practice.
Why so late? His daughter and the Helix field hockey team were about to make history in a 6 p.m. start.
The Scotties held off a late first-half challenge from Santana to keep the game scoreless, then Helix tallied twice in the third quarter in a 2-0 verdict over the Sultans.
With the victory, Helix field hockey has now achieved something even the highly-touted Helix football team never achieves — a ninth consecutive Grossmont League championship.
"They don't count the 2020 season because of COVID-19 or else it would be 10 straight titles, but that's okay," said Helix field hockey head coach Rhona St. Clair-Moore." My girls work just as hard as the boys and it's good for them to receive the same recognition."
El Capitan took the 2012 league title at 10-0, then the Vaqueros and Scotties split the home-and-home series the following two seasons to share the crown in 2013 and 2014. Since then, it's been all Highlanders.
The victory over Santana was also Senior Night, with five soon-to-be-graduates honored before the contest.
During the game, an even first quarter was followed by some end-to-end action just before halftime. Included was a Santana rush in front of the Helix net, but senior goalie.
Rasma Rottsert registered two of her three saves to keep the shutout intact.
In the third period, the Scotties' offense opened up.
Included was a drive toward the goal by junior midfielder Yessica Tula Alonso, resulting in a penalty shot goal.
Four minutes later, Helix senior forward Yasmine Lopez got an angle on a defender and shot home on an 11-footer for a 2-0 advantage.
More Greek
Coach Arapostathis saw his daughters complete important achievements in recent days.
Last week, senior Eleni Arapostathis captured the singles title in the Grossmont Valley League girls' tennis championships.
Meanwhile, freshman Alexandra Arapostathis toughed it out and stayed for the end of the league-0clinching field hockey triumph after getting injured.
On a Santana re-start, the ball was accidentally elevated and just missed hitting her in the face. Instead, the ball struck the side of her head, leaving a nasty welt.
Still, she remained on the sidelines until the final whistle before heading to the hospital in case she suffered a concussion.
Dad Arapostathis mused that in his college and NFL career, even though he was a kicker, he suffered 11 concussions in his playing days at Helix, Grossmont College, Eastern Illinois, and the NFL St. Louis Cardinals (1986).
"Although some of my friends that used to play for the (San Diego) Chargers say they received 11 concussions every season. But we will have her checked out just to make sure."
Honors
When the All-Grossmont League team is officially announced, at least four members of the Scotties will be honored.
The preliminary list includes senior defender Anna Huerta, sophomore defender Natalya Gallman, sophomore midfielder Caroline Dominguez, and senior goalie. Rasma Rotsert.
The Seniors
---
Game Action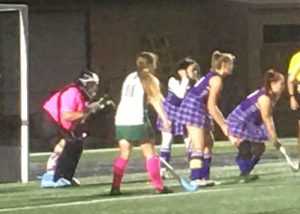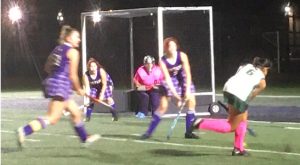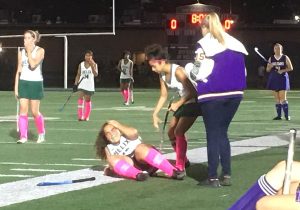 494 total views, 1 views today