---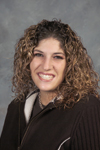 Lindsey Allen --from San Jose
to Beijing '08?
Allen gains roster spot on Israeli fastpitch team

East County Sports.com
WAYNE, N.J. (6-27-06) -- A whirlwind weekend of tryouts has forced Helix High School and Grossmont College product LINDSEY ALLEN to extend her East Coast trip and changed her short-term plans for the future.

Not only did Allen become one of 15 American women to gain a berth on the Israel National Softball team, the team will play its first ballgame tonight when they bus to Lowell, Mass., to battle the New England Riptide of National Pro Fastpitch.

Allen was among 24 players with both a collegiate and Jewish background who were officially invited to last week's tryout camp at William Paterson University. At first, only 10 berths were to be awarded, but the depth and quality was so great that head coach Hallie Cohen increased the roster by 50 percent, including Allen, a power-hitting first baseman.

"There may still be another cut late in the year, but I am so excited to have made it this far," said Allen, who served as an assistant coach for Grossmont High this past season after graduating with a degree in public relations from San Jose State. "There were some great players who were there."

Should the team develop quickly enough, the Israeli National Team could participate in the World Championships (Aug. 27-Sept. 5) in Beijing, the first test event in any sport by the Chinese for the 2008 Beijing Olympic Games.

Following a nationwide search for qualifying athletes, Allen recorded a video and received her tryout invitation. With her berth on the team, the left-hander receives a 3-year contract lasting through the Beijing Games.


Olympic dream could touch Allen

East County Sports.com
WAYNE, N.J. (5-31-06) -- Through a series of emails and other communiqués, the thoughts of an Olympic dream recently fell in the lap of former Helix High and Grossmont College standout LINDSEY ALLEN.

A year removed from ending her collegiate career at San Jose State, Allen returned home and spent this past season as a junior varsity coach for Grossmont High. Then her former Bay Area coach contacted her.

"There was an email from my old coach," recalled Allen. "There was a coach in New Jersey who was looking for players with a Jewish background, so they asked me to make a video -- I shot it right here at Grossmont (High) -- and to send it in."

Demonstrating the moves that made her an All-State performer with Grossmont College, Allen has officially been invited to tryout for the Israel Olympic Softball team, a program which has played internationally for just four years. The team recently named William Paterson University's Hallie Cohen, one of the nation's most successful NCAA Division III coaches, to direct the ballclub.

"She saw my video and invited me to tryout," said Allen, a power-hitting first baseman, who will head to the WPU campus for two days of tryouts on June 24-25. "Actually, it's a pretty exciting opportunity."

Cohen is currently choosing a team that will consist of 17 players. Ten players will be from the United States of Jewish descent, while the other seven will be Israeli born, working to develop a softball team that will qualify for the 2008 Summer Olympics in Beijing, China.

Should Allen make the cut, her life will instantly turn upside-down, traveling immediately to Surrey, British Columbia, for the Canadian Cup (July 3-9), then to Irvine for the USA Cup (July 12-16) tournament. The roster spot is also worth a 3-year contract.

"It would be an experience of a lifetime, so just to get a chance to tryout is truly exciting -- I'm going in with an open mind," added Allen, 23. "I feel like players here in California are spoiled with so many great fields to play on, so it would be an experience to play at other facilities all-around the world."

The left-handed hitter was known for her high slugging percentage, and for a nifty glove at first base -- "I'd like to think I can stretch and 'pick' with the best of them."

The international summer season concludes with the World Championships (Aug. 27-Sept. 5), which will also be held in Beijing as a prelude to the 2008 Games.

In the Olympic movement and many other international competitions, athletes can qualify for their current country of citizenship, or that of their parents or grandparents. For example, San Diego Padres catcher Mike Piazza qualified to play for Italy at the World Baseball Classic last March, since his grandparents were born in that country.
---
Ward earns All-NCAA honor

Gabe Ward
(Cal Lutheran courtesy photo)

East County Sports.com
THOUSAND OAKS (6-20-06) -- Former Granite Hills High and Grossmont College pitcher GABE WARD finished a strong junior season at Cal Lutheran with an 8-1 record and a 2.80 ERA. Those numbers helped earn the southpaw pitcher a berth on the NCAA Division III All-West Region third team.

Ward of the mound

East County Sports.com
THOUSAND OAKS (4-5-06) -- Former Granite Hills High and Grossmont College pitcher GABE WARD is giving Cal Lutheran University a little more snap than maybe the Kingsmen expected.

Ward leads the Cal Lutheran pitching staff with a perfect 5-0 record -- 3-0 as a starter. It was just his third start of the year after opening the season in the bullpen. The left-handed junior owns a 3.60 earned-run average.

Ward's first start came on Mar. 17 at Cal Lutheran's Cal Classic Tournament, allowing just three hits over seven shutout innings to down Rutgers-Newark. One week later in his second start (Mar. 24), Ward tossed a two-hit shutout at Menlo He struck out four and walked just one over his nine innings, giving him 16 consecutive shutout innings since joining the starting rotation.

In a SCIAC contest, Ward overcame a rugged first inning by allowing just one earned run over his next five frames of work, as Cal Lutheran rallied to upend Claremont-Mudd-Scripps, 12-10, in the first game of an SCIAC doubleheader Saturday (Apr. 1) at Sparky Anderson Field. The Kingsmen (11-14-1) also took the nightcap, 11-6.
---
Former West Hills HS and Grossmont College star

Clay Coulter

was named

to the All-Missouri Valley Conference baseball tournament team.

(MoSU courtesy photos)
Coulter earns D-I honorEast County Sports.com
WICHITA, Kan. (5-29-06) -- Former West Hills High and Grossmont College standout CLAY COULTER, now a junior catcher at Missouri State University, was named to the All-Missouri Valley Conference Tournament team after helping the Bears reach the MVC tourney finals.

Coulter batted .380 with seven home runs and 25 RBI for the Bears (33-22), who hail from Springfield, Mo.

Doubling as the Bears' designated hitter in the post-season tournament, Coulter batted at a .409 clip (9-for-22) with two home runs and eight RBI in five games.

Going into Saturday (May 27) undefeated, the Bears needed to win one game, but dropped both games of the championship day doubleheader to the Evansville Aces, 8-4 and 2-1. It was the first time since 1995 the Bears have lost both games on Championship Saturday. Thus, Evansville (40-20) gained the automatic berth to the NCAA Division I Regionals.
---
Ex-Norsemen grabs national spotlight
East County Sports.com
GRANVILLE, Ohio (5-23-06) -- Senior catcher A.J. JEZIERSKI, a 2002 graduate of Valhalla High and a recent graduate of Denison University, was named to the ESPN The Magazine Academic All-District (which encompasses NAIA schools in the Ohio Valley and upper Midwest) first team as announced by the College Sports Information Directors of America earlier this month.
A.J. Jezierski
(Denison Univ. courtesy photo)
A durable four-year starter for four years at Denison, Jezierski posted a career batting average of .364 after hitting a career-best .402 in 2006. Serving as team captain and earning team MVP honors, Jezierski drove in 31 runs, hit 11 doubles, had two triples and a career best five home runs while leading Denison to a 25-15 record.
Jezierski was awarded the 2006 Denison Student Athlete Advisory Council (DSAAC) Standout Award for his community involvement and achievement in the classroom.
Jezierski also was selected to the All-North Coast Athletic Conference first team. This was his third All-Conference selection and second first-team honor.
Over the course of Jezierski's career at Denison, the Big Red won 107 games and posted a .677 winning percentage. Jezierski will now move on to the national ballot for the opportunity to earn Academic All-America accolades.
Jezierski will now continue to compete at the national level for additional honors among Division II, III and NAIA schools (there is a separate competition for Divison I schools) where they will judge him based on academics, athletic performance, leadership and community service.
---
Sophomore David Noble became the pitching ace at Claremont.
(Gary Stephenson photos)

A Noble effort at CMS

East County Sports.com
CLAREMONT (5-9-06) -- Former Valhalla High pitcher DAVID NOBLE recently led Claremont-Mudd-Scripps to its best finish in the Southern California Intercollegiate Athletic Conference in almost a decade, lifting the team to a second place finish. The Stags finished tied with Whittier at 10-8, while Redlands took the conference pennant.

Noble, only a sophomore, has already become the anchor to the team's pitching staff, leading the team this past season in victories (4-4 record), innings pitched (70.2) and strikeouts (44), while finshing the 2006 campaign second in ERA (3.95), as Claremont-Mudd-Scripps (18-17 overall) gained its best finish since finishing alone in second in 1997.

The Stag were especially tough at home at Arce Field this season, posting a 16-4 record opposed to a 2-13 mark on the road.
---
For Preator, Ace is the Place
East County Sports.com
EVANSVILLE, Ind. (5-6-06) -- STAYC PREATOR, the winningest pitcher in Middle Tennessee State University women's fastpitch history, is completing her first season as pitching coach at the University of Evansville. She was hired by Purple Aces coach Gwen Lewis, helping the team jump to a fast 7-1 record to open the season.

Stayc Preator
Preator, an All-East County pitcher for Grossmont High School, completed her collegiate career in 2003 by setting a Blue Raiders record with 59.2 consecutive scoreless innings and pitched the first perfect game in MTSU history. She also holds the MTSU record for consecutive innings without allowing a walk (42.1), ending her career with 61 victories and a 1.61 earned run average.

Preator led the 2000 Lady Raiders to their first NCAA Tournament appearance, winning the Ohio Valley Conference championship game over Southeast Missouri with a 10-strikeout performance.

"Evansville is a program that is very well respected, and the stability that Gwen and her assistants have created here is a big reason for their success," said Preator. "I'm interested in making Evansville the place to go for pitching instruction."
The Purple Aces won the Missouri Valley Conference women's fastpitch championship in 2000, reached the NCAA Tournament in 2002, and have posted winning records in eight of the last nine seasons.

Evansville also has an East County connection in BRAD LEAF, who was named one of the 25 greatest players in Purple Aces basketball history. The former Steele Canyon coach recently completed his first season directing the basketball program at Venture Christian.
---
Hayden 'walks-off' at Memphis
East County Sports.com
SOUTHHAVEN, Miss. (5-5-06) -- KIMMI HAYDEN, the reigning East County Player of the Year out of Valhalla High School, recently led the University of Memphis to an important victory.
Former Vahalla star

Kimmi Hayden

blasted a walk-off homer for Memphis

(Univ. of Memphis courtesy photos)
Hayden powered a walkoff, 3-run homer in the bottom of the fifth, leading the first-year Tigers program to a 8-0 pasting of East Carolina in aConference USA contest at Greenbrook Park on Apr. 22.
Hayden ranks among the Memphis leaders with a .294 batting average and is one of three Tigers to start in all 51 games (27-24 overall, 9-11 C-USA) this season. She ranks third on the team in hits, doubles, RBI and fielding percentage.
The Tigers now sit in seventh-place, a half game behind both ECU and Southern Miss, with all three teams having three games left to play. However, should there be a tie in the standings, Memphis does hold tiebreakers over the Pirates and the Golden Eagles, taking 2-1 series wins over both teams earlier in the season.
Memphis completes the regular season this weekend (May 6-7) with a three-game series at Houston, needing a win to qualify for the C-USA Tournament in Tulsa, Okla., on May 11-14.
With the Norsemen, Hayden helped led the team to three straight Grossmont South league titlesand the 2004 CIF Div. II championship. As a senior,she earned berths on the All-East County, All-CIF Divisional and All-San Diego Section first teams.
---
Armstrong, Deen powering
Culver-Stockton to NAIA playoffs

East County Sports.com
MARSHALL, Mo. (5-3-06) -- A pair of former East County baseball players -- shortstop BOBBY ARMSTRONG and pitcher SCOTT DEEN -- were recently named to the All-Heart of America Conference team, helping Culver-Stockton College of Canton, Mo., to an NAIA baseball playoff berth.
Armstrong, a 5-for-10 senior out of Granite Hills High, who is batting .289 for the season, gained a first-team berth from conference coaches, helping the Wildcats to a berth in the NAIA regionals, which will be held at T-Bones Stadium in Kansas City, starting on May 10.
However, prior to regionals is the conference championship series, as Culver-Stockton (37-14, 21-7 HAAC) will carry a 16-game winning streak into the best-of-three HAAC championship series (May 5-6), hosting Benedictine College for the second straight year. The Wildcats took the East Division title for the second straight season to earn their berth in the title series.
Armstrong played a large part in the division clinching ballgame, driving in a pair of runs to lead Culver-Stocker to a 6-1 verdict over Central Methodist to sweep a doubleheader at home at Nichols Field. In addition, Wildcats pitcher Jordan Stults tossed a five-inning no-hitter to win 10-0 in the Sunday's (Apr. 30) opener.
Meanwhile, Deen, a senior out of El Cpaitan High, was honored as HAAC Pitcher of the Year by league coaches in voting held at the annual coaches meeting. Deen recorded a 7-2 record with a miniscule 1.82 earned run average during the regular season. He was the starting pitcher in all 10 of his appearances, garnering six complete games, two shutouts and one combined shutout.
Deen recorded 42 strikeouts, walked 11 and allowed 16 runs (12 earned) and 50 hits in 59 1/3 innings. Opponents batted .228 against him. He is the second Culver-Stockton pitcher to be named the league's top hurler, joining Peter Lopez in 2000.
---
Aaron Garcia
Garcia takes CCAC award at SF State
East County Sports.com
SAN FRANCISCO (4-26-06) -- Former Grossmont High standout AARON GARCIA, who is now the starting second baseman at San Francisco State, has been named the California Collegiate Athletic Association player of the week.
For the period of April 17-23, Garcia hit .419 while going 13-for-31, including with three walks, 7 runs, 5 RBIs, and five stolen bases in five attempts. He recorded a hit in all eight of the Gators ballgames' (4-3-1) during the week, extending hit hitting streak to 12 consecutive games.
Garcia opened the week with three hits, three runs, and RBI, two walks and two stolen bases in a 14-4 win over Patten University (April 17). In a 6-6, 13-inning non-conference tie at Sonoma State (April 19), Garcia went 3-for-5 with a walk, run, RBI and two stolen bases, then again went 3-for-5 in a 9-7 CCAA win over Cal State Monterey Bay (April 21). Defensively, Garcia posted a .967 fielding percentage that included 9 putouts and 20 assists with just one error.
For the season, Garcia, the son of Grossmont High assistant softball coach RICK GARCIA, is batting .326 with 47 hits of which four are doubles and one is a triple. He has driven in 27 runs while scoring 26 times and has a .368 slugging percentage and a .398 on-base percentage. In 2004, he batted .312 to earn a berth on the All-CCAA team.
The senior infielder is a perfect 10 for 10 in his stolen base attempts. He also has only six strikeouts in 144 at bats for SF State (18-23-2, 8-17-1 CCAA). The Gators host UC San Diego in a four-game set this weekend.
Garcia started his career at Cal Poly (San Luis Obispo) but bounced back to play two seasons at Palomar Community College following a stellar career with the Foothillers, which included the 2001 CIF championship. After missing most of the Grossmont North League season with a broken foot, his return sparked the Hillers to six wins in their final seven contests, including the final five straight, capped by CIF victories over El Capitan and Oceanside for the section crown.
---
Former Grossmont HS standout

Mary Seid

is a two-time Ivy League player of the week.

(Brown Univ. courtesy photos)
Grossmont's Seid gains Ivy League Honor
East County Sports.com
PROVIDENCE, R.I. (4-25-06) -- Brown University leadoff hitter, senior MARY SEID, a 2002 graduate of Grossmont High, was recently named Player of the Week for the second time this season for women's fastpitch softball in the Ivy League.
Seid went an impressive 7-for-14 (.500) at the plate and recorded a .643 slugging percentage this week for the Bears. She brought in three runs on a base-clearing double to bring Brown within two in the Bears' 11-10 come-from-behind victory over Harvard. Seid's .588 on-base percentage and six runs scored led the Bears this week.
On the season, she leads in almost every batting category, turning in the top mark for batting average (.422), slugging percentage (.526), on-base percentage (.481), runs scored (26) and hits (49). The shortstop has also recorded a team-leading 11 stolen bases and 61 total bases on the season.
While playing for the Foothillers, Seid was named to the All-Grossmont North League team in 2001 and 2002, and to the All-East County Team in 2002.
---
Coyne cashes in career with coaching opportunity
Erin Coyne
(Sac. St. courtesy photo)

East County Sports.com
ALCALA PARK (4-21-06) -- Former Helix High standout ERIN COYNE, the 2002 East County player of the year, returns to town this weekend as the volunteer assistant coach for her alma mater, Sacramento State, which will play a pair of doubleheaders against the University of San Diego

Last season, Coyne completed a 4-year career with the Hornets, finishing among the school's all-time leaders in several categories. The 3-time, All-Pacific Coast Softball Conference performer ranks eighth all-time at the school with a .287 batting average, and is second in RBI, third in homers and sixth in total hits, helping Sac State to three straight winning seasons.

As the clean-up hitter while catching or serving as the designated player her senior year, Coyne rated second on the ballclub in both homers and RBI, while going the entire season without committing an error on 171 chances-- an incredible total for a catcher.

---
Baum puts bite in Tigers
East County Sports.com
STOCKTON (4-5-06) -- Following a standout freshman season at University of the Pacific, former Grossmont High standout JUSTIN BAUM is having a hit-or-miss season with the Tigers of the Big West Conference.
Justin Baum
(UOP courtesy photo)
In 2005, Baum finished ranked 21st in the nation in home runs per game and was 23rd overall in slugging percentage. He finished with a .332 batting average, 17 homers, 15 doubles, a .700 slugging percentage, 45 RBI and 39 runs scored, receiving berths to the Freshman All-American teams by both Collegiate Baseball-Louisville Slugger and Baseball America.
In addition to his national accolades, Baum earned All-Big West First Team honors and led the conference in both home runs as well as slugging. He also etched his name atop several UOP records as he broke the Tigers' single-season record for home runs with 17, while his 133 total bases ranked third in Pacific history during one season and his 45 RBI, tie him for ninth in a season.
With prospects high for 2006, the UOP third baseman earned a position on the Collegiate Baseball/Louisville Slugger 2006 Preseason All-American Team, plus a Preseason All-America berth by the National Collegiate Baseball Writers Association (NCBWA).
However, while the power has been on display, the batting average has dipped drastically.
Baum owns 16 hits this season, including 12 for extra bases, ranking second on the Tigers with six homers and six doubles. But his average is a paltry .157, although he remained in the team's starting lineup when UOP (17-10 overall) opened conference play by taking 1-of-3 ballgames from Cal Poly over the weekend.
In the series, Baum was 3-for-9 and registered six RBI by playing smart with grounders to the right-side of the infield or lifting sacrifice flies while trying to break out of his slump.
One week earlier, Baum and Co. were in town, sweeping a three-game series from San Diego State. In the series opener (Fri., Mar. 24), Baum welcomed his local return by batting 2-for-5, scoring twice, and driving in three with a 3-run homer in the ninth inning to cap a 7-2 triumph over the Aztecs.
Baum at Grossmont High:
A 2004 graduate and three-year letter-winner in baseball for the Foothillers, Baum led his team to three consecutive 20-win seasons, including back-to-back 20-13 records in 2003 and 2004. Baum finished the 2004 season with a .382 average, 13 home runs, 38 RBI and a .560 on-base percentage.
Following the 2004 season, Baum earned his second consecutive team MVP award. He also was named to the All-Grossmont North League first 1st team for the second straight year. Baum finished his junior year with a .337 average, nine home runs and 33 RBI. Off the field, Baum also excelled in the classroom as he was on the honor roll in each of his four years at Grossmont HS.
---
Chris Carlson -- East County's Final Four connection

East County Sports.com
INDIANAPOLIS (4-2-06) -- When UCLA takes to the RCA Dome court Monday (Apr. 3) night to play for the NCAA men's basketball championship against Florida, there is one member of the Bruins with East County ties who played a small part yet an important role in allowing the team a chance to add to their record total of 11 national titles.
UCLA's Chris Carlson
Dir., Basketball Operations
(UCLA courtesy photo)
And predictably, he hails from Helix High School. However, he's not a player -- it's not Basketball Hall of Famer BILL WALTON -- or a coach -- although UCLA football coach KARL DORRELL is also a former Highlander.
This former all-league player for the Scotties is CHRIS CARLSON, 35, who holds the title of Director of Basketball Operations at UCLA. While coaches do the, well, coaching and recruiting, Carlson does all of the background administration work the public rarely sees. Included are off-the-court duties like handling the budget, overseeing public relations, scheduling and facilities (both games and practice sessions), and assists with travel and accommodations.
Sound busy? That's just day-to-day operations during the season. There is also organizing summer camps through the school's camps director, aiding the ticket department, fundraising and alumni relations -- just about anything you can think of to help in developing the program.
Carlson enters his third season on the UCLA staff for head coach Ben Howland. Before coming to the Bruins, Carlson served in the same capacity for two years (2002-03) at the University of Pittsburgh with Howland.
"I'm very excited to have Chris on our staff at UCLA," Howland said. "He brings an excellent background to our Bruin program. I have known Chris since our days together at UCSB and his administrative and organizational skills are all at the highest level."
Carlson, from La Mesa, joined the Pittsburgh staff in the summer of 2001 and has extensive experience as an administrator and coach. Before joining Howland at Pittsburgh, Carlson was on Howland's coaching staff at Northern Arizona for one season (1998-99, Howland left NAU after the 1998-99 season to take the Pittsburgh head coaching position). Carlson then remained at NAU for two more years (1999-2001), where he worked with the Lumberjacks' post players, along with recruiting and scheduling.
Prior to Northern Arizona, Carlson served as an assistant coach at his alma mater, UC Santa Barbara, from 1994-98 (Howland was an assistant coach for the Gauchos from 1982-94).
Carlson also has administrative basketball experience, including 12 years as a game management assistant at the National Association of Basketball Coaches All-Star game. Carlson has also worked four NCAA Tournament West Regionals. In addition, he was an intern in the Los Angeles/St. Louis Rams media relations department, a sports information assistant at UC Santa Barbara (1993-94) and a member of the 1994 FIFA World Cup media relations staff.
Carlson is a 1993 graduate of UC Santa Barbara with a bachelor's degree in history.
---
Brown named ACC player of the week
East County Sports.com
ATLANTA (3-14-06) -- Former Valhalla High standout SAVANNAH BROWN, the 2004 East County Player of the Year, was selected as the Atlantic Coast Conference player of the week for the period ending Feb. 21.

Brown, a starting sophomore catcher, led Georgia Tech to the championship of Georgia State's Lady Panther Invitational with a 5-1 record, batting .647 for the weekend including safties in all six contests. Brown slugged a homer, two doubles and knocked in seven runs while even stealing a base.

With Brown starting every contest this season, Georgia Tech now owns a 22-6 record and leads the ACC with 20 homers -- Brown owns four of the bombs. Brown shared the honor with Angela Tincher of Virginia Tech. The Ramblin' Wreck has won 21 of their last 25 contests.
---
Owens named Mountain West weekly award


Melissa Owens: tabbed MWC Pitcher of the Week.
(SDSU Courtesy Photo)
East County Sports.com
COLORADO SPRINGS, Colo. (3-9-06) -- Former Christian High standout MELISSA OWENS captured her first award Tuesday (Mar. 7th), named as the Mountain West Conference fastpitch pitcher of the week.
The San Diego State freshman gained victories over USD and Loyola Marymont last week, posting a perfect 0.00 ERA and striking out 13 batters without a walk to run her season record to 3-0.
Against the Toreros, Owens tossed a complete game one-hitter and struck out a career-high eight batters in SDSU's 8-0 win in six innings. The eight strikeouts were the most by an Aztec pitcher this season. Owens retired the final 12 batters she faced after giving up a leadoff double in the third inning. Then in a 7-2 victory over LMU's Lions, Owens allowed no runs and five hits in four innings. She also struck out five batters without giving up a walk.
Through 17.0 innings this season, Owens is the MWC leader with a 0.39 ERA, while limiting her opponents to a .197 batting average. She has struck out 21 batters, issued only one walk and has pitched 15 2/3 consecutive scoreless innings.
The Aztecs (13-4), who received votes in the latest ESPN.com/USA Softball Collegiate and USA Today/NFCA national polls, have won eight of their last nine games and are off to their best start in school history. They will host Cal State Fullerton in a doubleheader at 4 p.m. Friday.
---
Cunningham on shelf with knee surgery

East County Sports.com
EVANSVILLE, Ind. (1-21-06) -- Former Steele Canyon High standout GEORGE CUNNINGHAM may see his freshman season at Division II power Southern Indiana cut short.

Cunningham, a reserve forward for the 9th-ranked Screaming Eagles, recently had minor knee surgery after playing in four games this season. Although he had not been officially red-shirted, Cunningham is in rehabilitation, with a decision soon expected on his future status.

In his four appearances for USI (18-2 overall), Cunningham averaged a hefty 13 minutes per outing, never missing a shot from the floor (4-for-4) all season, plus registering two assists and a steal, getting noted by the coaching staff for strong play on defense, too.
---
Womack recognized for standout campaign
Quinten Womack (right) breaks up this pass during the NCAA Division II semi-finals, won by NW Missouri St., 25-24.
(Photo by Dan Henry/Decatur Daily)
East County Sports.com
PITTSBURG, Kan. (1-11-06) -- Don Hansen's Football Gazette, one of three major sports services which covers NCAA Division II football, has named former Grossmont College cornerback QUINTEN WOMACK to the All-Southwest Region team.

Womack, starting for national runner-up Northwest Missouri State, was a key contributor in leading the Bearcats to four playoff victories -- all on the road to establish an NCAA record -- before finally falling in the final minutes to defending champion Grand Valley State. For his efforts, the Bearcats (11-4 overall) finished second in the final national rankings.

The 6-foot-1, 190-pound junior was tabbed to the third-team in the region. Meanwhile, Northwest coach MEL TJEERDSMA, the second-winningest coach in Div. II playoff history, has been named the president of the American Football Coaches Association for 2006.
---
Williams helps Aztecs take Mountain West opener

East County Sports.com
SAN DIEGO (1-4-06) -- Former Steele Canyon High standout RICHIE WILLIAMS made important contributions down the stretch by going 4-for-4 from the foul line and matching a career high with six assists, helping San Diego State to an 83-75 decision over Colorado State in the Mountain West Conference opener for both schools Wednesday (Jan. 4) at Cox Arena.


Mohamed Abukar and Brandon Heath scored 22 points each for the Aztecs (8-5 overall, 1-0 MWC), who saw a 17-point lead almost disappear after the Rams moved to within 73-72 with 2:42 left, before Williams, a freshman, made his move.

With the Rams forced to foul, Williams' foul shots sparked a 10-3 run to close the contest. Williams finished 6-for-6 at the line to finish with eight total points, while Aukar went 10-for-12 from the floor

Meanwhile, the Aztecs welcomed the return of Marcus Slaughter following three weeks on the bench since suffering a second-degree medial collateral ligament strain in his knee. Slaughter scored six points and came up with 11 rebounds before fouling out in the final minute of play.

The showing was the best for San Diego State all season; the Aztecs were the preseason favorites according to a coaches' straw poll.

"Most people don't know that we hadn't had a full roster until tonight," noted Slaughter, who moved into 10th place all-time at SDSU for blocks in a career with 56, surpassing Marc Carter. "We finally got everyone in. It's the first step for us."

After trailing 3-0 early in the game, the Aztecs went on a 13-0 run to regain the lead. SDSU would never trail the rest of the way, although Colorado State (11-3, 0-1).
---
Hewitt tabbed CCAA Freshman of the Year
CSULA midfielder Kyle Hewitt was named CACC Freshman of the Year.
(CSULA courtesy photo)
East County Sports.com
LOS ANGELES (12-21-05) -- Former Granite Hills High standout KYLE HEWITT, a member of the past three All-East County soccer teams, was named the 2005 Freshman of the Year in the California Collegiate Athletic Association for Cal State-Los Angeles.

Hewitt, who hails from Alpine and played for the Hotspurs USA club program along with Granite Hills, joined the Golden Eagles' Khadijah Greenwood for the same honor in women's soccer -- an All-Frosh first in the CCAA for the same school to capture the same awards in the same soccer season. In addition, Hewiit and Greenwood are the first CSULA players ever named Freshman of the Year in conference history,

Hewitt, a midfielder, contributed great stability for CSULA this season, tallying two goals and an assist in 15 of the Golden Eagles' 18 matches, as the team finished the season at 9-9 overall, accomplishing back-to-back seasons of at least a .500 record for the first time since 1993-94.

The program's 18 wins over the past two seasons are the most since the 1994-95 squads combined for 22 wins. In addition, CSULA men's soccer cracked the nation's top 25 earlier this season, rising as high as No. 21 in the nation.
---
Magdaleno named GNAC Freshman of the Year
Humboldt State's Ellie Magdaleno (r) was tabbed Freshman of the Year in the Great Northwest Conference.
(Humboldt State courtesy photo)
Hottest of Hotspurs
Former Hotspurs USA standout Sal Zizzo (UCLA, Patrick Henry HS) has enjoyed a whirlwind career since joining the U.S. Under-18 national team.

Check out Zizzo's story in

The Daily Bruin HERE

.

(Photo by Michael Sun/Courtesy of UCLA Daily Bruin)

East County Sports.com
ARCATA (12-20-05) -- Humboldt State freshman midfielder Elizabeth "Ellie" Magdaleno was named the Great Northwest Athletic Conference women's soccer Freshman of the Year for 2005. She was also tabbed as an All-GNAC honorable mention selection in voting conducted by conference coaches.


Magdaleno scored three goals this past season, including a pair of game-winners against Sonoma State and Northwest Nazarene in the final game of the season. She also collected a team-high four assists during her freshman campaign with the Jacks, including a perfect corner kick which was headed in for a goal against San Diego Christian in the season-opener.

Magdaleno, a longtime member of Hotspurs USA club program, played two seasons at both Granite Hills and Bonita Vista high schools, where she was an All-CIF performer.

Among her teammates at Humboldt State is former Granite Hills forward Naz Zangana, a former All-East County standout, who red-shirted this past season.

Humboldt finished the year 9-9-2 overall and 5-5-2 in GNAC play.

Humboltd State men -- Former Hotspurs USA and USDHS standout Andres Ripa finished his freshman season ranked second on the Jacks (8-10-1) in goals scored.
---
Womack's injury hinders upset bid in Div. II final
East County Sports.com
FLORENCE, Ala. -- Moments after former Grossmont College cornerback QUENTIN WOMACK came off the field with an injury after several players rolled up the back of his legs, Grand Valley State completed 3-for-4 passes for the late, go-ahead score, as the Lakers downed Womack's Northwest Missouri State Bearcats, 21-17, to capture the NCAA Division II football title at Brady Memorial Stadium.
Womack, known as his teams' top cover corner with both the Griffins and the Bearcats, broke up a late pass with five minutes remaining and Northwest holding a slim 17-14 lead. However, Grand Valley State, the top seeds, picked on Womack's replacement for two of its last three completions, as Brandon Langston caught a 35-yard touchdown pass from Cullen Finnerty with 4:25 remaining.
The Lakers then came up with a key defensive stop after Northwest moved to the 3-yard line as the game ended, as Grand Valley (13-0) won its third title in four seasons.
After a sack left the Bearcats with fourth-and-15 from the 21 with 1 second left, Josh Lamberson rolled right and hit Raphael Robinson inside the 5 on the opposite side of the field. Robinson spun, but Tommy Miller and Joe Ballard brought him down at the 3 to end the 82-yard drive to end the upset bid bythe Bearcats (11-4).
Two plays earlier, Lamberson found an opener receiver in the endzone with 0:09 to play. However, the ball bounced off the front of his shoulder pads, as the receiver finally caught the ball, but not before he landed out of bounds out of the back of the endzone.
Womack finished second on the Bearcats with four solo tackles and three assists, one behind linebacker Ben Harness.
---
From African plains to the Great American plains in Kansas
Moulaye Niang
East County Sports.com
LAWRENCE, Kan. (12-8-05) -- The playing career of former Christian High basketball standout MOULAYE NIANG has come to a premature conclusion.
The two-time Harbor League player of the year for the Patriots went on to play parts of three seasons at national power Kansas, but lingering back problems will keep the native of Senegal, West Africa, sidelined from playing in his senior year. However, Niang will continue with the Jayhawks as a student assistant in 2005-06 while he completes his degree in business finance.
Niang hoped to follow the lead of other California high school big men to play for Kansas, including Scot Pollard (Torrey Pines), Mark Snow (Helix High), Drew Gooden, Jacque Vaughn, Rex Walters, Paul Pierce and Adonis Jordan. At Christian, he averaged 16.2 points and 9.8 rebounds per game his senior season, shooting 53 percent from the floor in leading the Patriots to a 20-9 record. For his efforts, Niang was named to the All-East County and All-San Diego Section teams. Not bad for an athlete who only played basketball for just a few seasons after spending the majority of his childhood on the soccer field.
The center was also a strong student, finishing with a 3.92 grade-point average in high school.

---
Undefeated NCAA Champion
El Cajon's Angie Woznuk dribbles the ball in the Women's College Cup final (upper left) for the University of Portland, then celebrates a teammate's goal. Later on, she's holding "the hardware" as NCAA Champions following a 4-0 wipeout of UCLA.
(University of Portland Courtesty Photos)
FOR MORE PHOTOS, CLICK
HERE
El Cajon's Woznuk scores game-winning goal
to capture NCAA women's soccer crown for Portland

Womack to play for NCAA Division II football title after dramatic win
Angie Woznuk
East County Sports.com
COLLEGE STATION, Texas (12-5-06) -- El Cajon resident ANGIE WOZNUK scored just 92 seconds into Sunday's (Dec. 4) game for the eventual game-winning goal, as the University of Portland (23-0-2) completed an undefeated season after ripping UCLA, 4-0, to capture the women's College Cup Final at Aggie Soccer Stadium.

It was the top-ranked Pilots' second national women's soccer championship in four seasons. Portland also becomes just the third school in NCAA history with multiple titles, joining North Carolina's 17 championships and Notre Dame's two. They also are only the second national champion (North Carolina, 10 times) to finish a season unbeaten.

For Woznuk, a former California state player of the year while helping USDHS to three consecutive CIF-San Diego Section titles, it was the fifth goal of the year for the red-shirt sophomore midfielder, who missed the 2004 college season while competing for the United States at the FIFA Under-19 World Championships in Thailand.

Woznuk also added two assists, while senior striker Christine Sinclair scored twice giving her 39 goals this season for a new NCAA single-season record.

The Pilots wasted little time getting on the board as Woznuk scored Portland's fastest goal this season. Lindsey Huie started the play when she stole a UCLA pass about 30 yards out from the Bruins' goal. Huie then found Megan Rapinoe who advanced it toward the 18-yard box.

The Bruin defense collapsed on Rapinoe who sent a pass to an unmarked Woznuk in the middle of the box. Woznuk punched it inside the right post giving Portland the early 1-0 advantage. The score was the first allowed by the Bruins this postseason.

"I think as far as the goal goes, that's exactly what we needed," said Woznuk. "To score a goal that early makes the other team question a little bit what they are capable of."

Sinclair was named the tournament's offensive MVP, while Alexander was named the defensive MVP. Woznuk, Huie, Rapinoe and sophomore defender Stephanie Lopez were named to the all-championships team.

NCAA Division II Football
FLORENCE, Ala. -- Former Grossmont College standout QUINTEN WOMACK will also play for an NCAA championship after his Northwest Missouri State Bearcats scored a touchdown with 23 seconds remaining Saturday (Dec. 3) to nip North Alabama, 25-24.

Josh Lamberson lofted a pass to Raphael Robinson to the back left corner of the end zone for the semifinal-round victory, the team's second straight triumph on the road. Womack again ranked among the team's leading tacklers with six stops (four solo) and he broke up a pass.

Northwest improves to 11-3 and will play Grand Valley State (12-0) on Saturday, Dec. 10 in the Championship. GVSU took down East Stroudsburg (Pa.), 55-20, in the other semifinal game. The title game will be televised live on ESPN, with kick-off at 1 p.m. (PT).
---
Locals excel playing Mile-High Football
| | |
| --- | --- |
| | |
| Glenn Ludwig | Sam Forsythe |
East County Sports.com
DURANGO, Colo. (11-30-05) -- A pair of former East County standouts helped Fort Lewis College, an NCAA Division II school, to its first winning football record in the past 20 seasons.

Helping lead the Skyhawks were a pair of seniors, starting offensive lineman GLENN LUDWIG (Valhalla High, Grossmont College) and reserve cornerback SAM FORSYTHE (Helix High).

Ludwig started at right guard for the Griffins for two seasons, then stepped directly into the Fort Lewis line at the same spot, helping the Skyhawks rank among the top teams in total offense in the Rocky Mountain Athletic Conferece. The efforts of the line allowed junior Matt Gutierrez to be named RMAC Quarterback of the Year.

Forsythe, who saw action in four contests while juggling injuries, shared responsibilities in the secondary with hometown product Reed Duvall, who was tabbed RMAC Defensive Player of the Year.

The Skyhawks (6-4 overall, 6-2 RMAC) also feature Hilltop High product David Bellinger, who was a second-team, All-RMAC selection. Fort Lewis, known as Colorado's "College in the Sky" for its mile-high location in Four Corners country, finished in a tie for second place with Colorado Mines, one game behind RMAC titlist Nebraska-Kearney.
---
Ex-Griff in NCAA Division II national semifinals
East County Sports.com
PITTSBURG, Kan. -- Former Grossmont College standout QUINTEN WOMACK shared the team lead with six tackles, helping Northwest Missouri State advance to the NCAA Division II semifinals for the third time in its history, as the Bearcats went on the road to down Pittsburg State (Kan.), 21-10, Saturday (Nov., 26) at Carnie Smith Stadium.
Womack, who aided a Griffins defensive unit which captured the 2003 Southern California community college football championship, joined Northwest teammate Ben Harness with six tackles, while four other Bearcats registered five stops each.
Northwest won the turnover battle 4-0 and limited the Pitt State offense to 290 yards including just 82 on the ground. PSU came into the game with 311.6 yards rushing per game, which ranked in the top five in the country.
Northwest never trailed in the game and snapped a three-game skid against the Gorillas.
Womack, a 6-1 junior defensive back, was named to the All-Mid-America Intercollegiate Athletics Association second team by conference coaches.
"We played great defense all day," said head coach Mel Tjeerdsma. "I can't tell you how proud I am of our guys and their effort today. We know how to handle adversity and I think these guys are on a mission."
Northwest (10-3) advances to play the Southeast Region winner North Alabama, after UNA defeated Central Arkansas 41-38 in overtime. The NCAA semifinals take place Saturday, Dec. 3 with an 8 a.m. PST kick-off from Florence, Ala., and will be televised on ESPNU (via satellite).

---
Roller-coaster career concludes for Allbrooks
Brian Allbrooks
East County Sports.com
PHILADELPHIA (11-26-05) --The see-saw football career of wide receiver BRIAN ALLBROOKS, at least at the amateur level, has come to a conclusion. The former St. Augustine High-Grossmont College standout caught 42 passes in two seasons at Temple University. His 22 catches this year ranked No. 2 on the team.
The Temple University slot receiver came back from missing two games due to injury to play in the final game of the season, matching a season high with four receptions, as the Owls fell to Navy, 38-17. With the victory, the Midshipmen became bowl eligible and accepted a berth in the inaugural San Diego County Credit Union-sponsored Poinsettia Bowl, set for Qualcomm Stadium on Dec. 22.
For Allbrooks, it was a roller-coast career.
At St. Augustine High, he was the San Diego Chapter MVP of the National Football Foundation & Hall of Fame for 2001, and was tabbed a USA Today national prep of the week for a contest in October 2000.
His experience with the Saints earned Allbrooks a scholarship to West Virginia State, where he ranked fifth in the conference in punt returns as a freshman, However, he came back home and made his mark at Grossmont College.
With the Griffins, Allbrooks caught 35 passes for 490 yards and five touchdowns, helping Grossmont claim the 2003 Southern California community college championship. He also averaged 28.4 yards per kickoff return to rank among the state leaders that year.
Temple was able to pick up Allbrooks, but it didn't help the Owls defense, as the team finished with an 0-11 record as an independent this season, its first winless campaign since 1959.

---
Pair of former West Hills linemen gain honors
East County Sports.com
SANTEE (11-24-05) -- A pair of former West Hills High offensive lineman have received post-season football honors at their respective colleges.
| | |
| --- | --- |
| | |
| Aaron Hoxie | Karwan Zangana |
AARON HOXIE, who converted to middle linebacker during his two seasons at San Diego Mesa College, earned All-West Virginia Intercollegiate Athletic Conference honorable mention at West Virginia Wesleyan -- a NCAA Division institution in Buckhannon, West Va.. this season. Hoxie made 49 tackles, including 4.5 tackles for a loss and notched one sack. Hoxie also had an interception in the Bobcats' season finale at Glenville (West Va.) State.
Meanwhile, Chapman University's KARWAN ZANGANA (6-4, 305), a three-year starter, was named the Panthers' offensive lineman of the year for this season. Among his efforts was a strong showing in San Diego two weeks ago against the USD Toreros, leading the way on two long drives for Panthers touchdowns. The first march lasted 16 plays and 80 yards, then a fourth-quarter drive went for 10 plays and 78 yards.
---
Ashley Bowker
Aztecs head to MWC Tournament sans Bowker
East County Sports.com
SAN DIEGO (11-20-05) -- It wasn't the season former Grossmont High volleyball standout ASHLEY BOWKER dreamed about while playing for her hometown San Diego State Aztecs.
After making a successful switch from outside hitter to middle blocker as a junior in 2004, Bowker was tabbed one of three team captains by Aztecs head coach MARK WARNER for 2005. However, a season-long back injury limited Bowker to just nine total games played over a handful of matches, so Saturday (Nov. 19) Senior Night at Peterson Gymnasium was bittersweet.
Bowker was honored along with Angela Verdenacci (Sao Paolo, Brazil), Melissa Stapley (Mesa, Ariz.) and Lindsey Noll (St. Louis, Mo.) in a pre-game ceremony. Then the Aztecs (16-13 overall; 8-8 conference) downed Utah in four games to conclude the regular season. The team now eyes the Mountain West Conference championships by meeting host UNLV this Thursday (Nov. 24), but Bowker isn't expected to play.
In Bowker's first season as a middle blocker, she led the Aztecs in blocking with an average of 1.26 bpg in all games, ranking third in the MWC. Included was a career-best nine blocks vs. San Francisco.
The 4.00-grade point average student in high school continues here academic excellence at Montezuma Mesa, named to the 2004 All-MWC Academic Team, including a 2004-05 MWC Scholar-Athlete award with a 3.60 gpa.
While at Grossmont, Bowker was a two-year letterwinner in volleyball and four-year letterwinner in both basketball and softball, being named to several All-East County teams while a member of the Principal's Honor Roll.
---
| | |
| --- | --- |
| | |
| Josh Golden | Maurice London |
Golden gains fulfillment in Arizona State secondary with London
East County Sports.com
TEMPE, Ariz. (10-30-05) -- The only thing JOSH GOLDEN really wanted to do was play football.
The son of a sporting goods store manager, Golden had a stellar, All-CIF Southern Section high school career in Westlake Village, yet no major college wanted him. He traveled south to play for Grossmont College, but his career was shortened due to a broken collarbone during the first game of the 2002 season.
Unfazed, Golden continued his pursuits -- both athletically and academically -- and landed on his feet at Arizona State based on videotape of his lone appearance with the Griffins -- a career which lasted a mere eight plays. However, ASU coaches got the word for Grossmont head coach DAVE JORDAN -- if the kid can play, then the kid can play.
Golden eventually became a starting cornerback for the Sun Devils, starting all 12 games last season, finishing fifth on the team in tackles, intercepting two passes, plus had spot duty as a kickoff returner with 228 yards on 10 attempts.
Indeed, it was a nice was to conclude a career on two fronts. First, he endured offseason hip surgery, and he is one of seven Sun Devils on the roster to have already earned his undergraduate degree, gaining a Bachelor's in interdisciplinary studies (justice studies and communication).
However, Golden still had a year of eligibility, so he took it.
On Saturday, Golden placed the finishing touches on Arizona State's 44-20 Pac-10 Conference victory over visiting Washington.
The Huskies (1-7, 0-5) trailed only 24-20 until Arizona State put the game away with three touchdowns in the final 5:04. Stepping in front of a Cougars pass, the game ended with Golden's 58-yard interception return for a touchdown, giving ASU its first victory since downing Oregon State on Sept. 24, snapping a three-game losing streak.
Golden plays alongside another former Grossmont College standout MAURICE LONDON, who is an ASU two-year starter at free safety. London was an All-State and All-American performer for the Griffins when the school captured the Southern California championship in 2003.
Golden and London also played one season with another former Grossmont athlete in BRETT HUDSON, another member of the ASU secondary, who graduated in 2004. While with the Griffins, Hudson was awarded the 2002 Joe Roth Memorial Award as the top community college player in San Diego County.
---
Primed and 'Reddies' in Arkansas
East County Sports.com
ARKADELPHIA, Ark. (10-25-05) -- A pair of former Grossmont College receivers have helped turnaround the traditional ground attack for the Henderson State (Ark.) Reddies into the most potent passing attack in the NCAA Division II Gulf South Conference.
Former Griffins MARQUES CLARK and JASON FACTUAR have stepped right into the offense making catches, moving quarterback DANE KING into the top spot as the 12-team league's top passer.
Included was a recent pass completion of 98 yards from King to Clark against Harding College, breaking the old record of 86. The pair also hooked up on a 65-yard TD bomb against Valdosta State, giving Clark the team leadership in receptions with 32 for 479 yards, ranking 8th in the GSC.
Last week, Clark registered six receptions for 90 yards and a score in a 37-12 setback at West Georgia. Clark leads Henderson State with five TD grabs.
Factuar's top performance came in the third game of the season, catching seven balls for 80 yards and a 13-yard touchdown against Arkansas State on Sept. 10.
However, team success has been lacking, as the Reddies (2-7 overall, 1-6 GSC) are averaging 3.4 turnovers per contest.
---
When you have fighters, why switch?
East County Sports.com
LAS VEGAS (10-24-05) -- On the "Burning Question" segment in an area newspaper here in Southern Nevada, it asks, "Will this week's bye allow (UNLV) quarterback Shane Steichen time to return for BYU?"
If you're the coach of the Rebels, why make a change?
Former JC All-American JARROD JACKSON of Grossmont College placed his name firmly on the UNLV record depth charts after nearly leading the Rebels to their first victory over two-time defending Mountain West Conference champion Utah since 1979.
Jackson passed for a career-high 356 yards and racked up more than 400 yards in total offense, but the defense couldn't help matters in a 42-32 loss to the Utes Saturday at Sam Boyd Stadium.
Jarrod Jackson
"I thought Jarrod showed a lot of guts and determination, toughness," said UNLV head coach Mike Sanford, who served as offensive coordinator at Utah the previous two seasons. "I thought he kept competing, kept fighting and got beat up pretty good. He just kept coming back."
Despite a growing trend toward utilizing a nearly all-freshman receivers corps, who are expected to receive additional playing time over the final three games of the regular season, Jackson still made a major dent to the Rebels record book.
Jackson's passing yardage total was the 16th-highest in school history, and the most since Jon Denton totaled 401 yards vs. San Jose State in 1997. Jackson was also 29-for-54 -- the eighth most completions in school history, a career high and the most for Rebel quarterback since Denton's 31 at San Diego State in 1997; and the fourth-most attempts in UNLV history and the most since Denton's 56 in the same contest against the Aztecs.
However, the injury bug has hit all of the UNLV quarterbacks, including Jackson, who threw the ball all afternoon despite playing with bruised ribs.
Still, many clamor for the return of Steichen from a broken finger. On Tuesday, the pins are scheduled to be removed, which increased the chances of his returning for the Nov. 5 home game against BYU. Fortunately, Sanford noted he doesn't need to make a decision until game week to see who will operate his intricate spread offense.
---
These former Grossmont College standouts helped UNLV defeat SDSU.
Crafty Rebels repel San Diego St., 13-10
East County Sports.com
LAS VEGAS (10-0905) -- Aided by a defense which boosts three Grossmont College recruits as starters, plus a new starting quarterback in former Griffins JC All-American JARROD JACKSON, the UNLV Rebels received a pair of 52-yard field goals in the final 5:05 to slap down visiting San Diego State, 13-10, in Mountain West Conference action at Sam Boyd Stadium.
Rebels kicker Sergio Aguayo connected on his second game-winning field goal of the year, connecting with nine seconds to play. Earlier in the season, Aguayo's 41-yarder in overtime Sept. 10 gave the Rebels a 34-31 win against visiting Idaho.
UNLV dominated the Aztecs, including strong play from cornerback JOHN "Ice Man' GUICE, defensive back CHANTI BLOOMER and linebacker BOBBY KELLY -- all former Griffins. Bloomer snuffed out one SDSU rally with an interception in the endzone.
Then the coaching staff of UNLV, which had not stopped an opposing passing attack all season, decided to go with a strictly Grossmont look, switching from a 4-2-5 defensive alignment to a 4-3 during the week, and allowing Guice and Bloomer to use their skills as one-on-one defenders to stop the Aztecs wide receivers. Guice is regarded as one of the fastest DBs in college football with a :4.36 forty time.
The Rebels were successful, limiting the Aztecs to 140 yards in total offense in winning their first conference game in three attempts, while snapping SDSU's mild 2-game winning streak which included outbursts of more than 500 yards in defeating San Jose State and Brigham Young,
San Diego State lost top rusher Lynel Hamilton to a strained left quad in the second quarter, and Brandon Bornes replaced the Doak Walker Award candidate with a team-leading 33 yards on 11 carries.
Without Hamilton in the backfield, coupled by a host of former Griffins on defense, the Aztecs, coached by former Palomar skipper Tom Craft, only managed 34 yards on 35 attempts. Aztecs quarterback Kevin O'Connell was intercepted three times, completing 14-of-28 passes for 106 yards.
UNLV also struggled on offense, but got the job done in the end with Jackson, the starting quarterback when Grossmont captured the 2003 Southern California championship, directed the game-winning drive. For the contest, Jackson was 8-of-18 passing for 88 yards in his second start since Shane Steichen was injured his ring finger on his non-throwing hand last week. Steichen had surgery and wll miss at least 4-6 weeks.
"I'm excited to go out and do my job and have fun," Jackson told the UNLV News Service prior to Saturday's contest.. "Even though I haven't played yet, I've been here since January, through spring practice and fall camp so I am comfortable with the offense. I've been waiting for this (playing in Division One) since I was a freshman in high school."

---
Matt Barbour
Barbour brothers are stylin' at Pomona-Pitzer
East County Sports.com
POMONA (10-7-05) -- A pair of Grossmont High School brothers are making an impact at Pomona-Pitzer College of the Southern California Intercollegiate Athletic Conference this season.
Senior linebacker MATT BARBOUR, a four-year starter for the Division III Sagehens, is the leading tackler (54 tackles, 34 solos) after five games.
Freshman brother TYLER BARBOUR ranks third on the team with 24 tackles from his cornerback spot. The younger Barbour, who was a three-year starter for the Foothillers at quarterback, also has two interceptions. Matt Barbour, Grossmont High's all-time leading tackler, also has a pick, giving the Barbours half of the Pomona's interception total.
Sophomore receiver CASEY WILLIAMS also plays for the Sagehens, who are 2-3 this season. Williams is a graduate of Grossmont High as well.
---
Quinten Womack
Former Griffin CB Womack is top cat in Missouri
Special to East County Sports.com
Junior cornerback QUINTEN WOMACK (San Diego High/Grossmont College) helped Northwest Missouri State University defeat Missouri Southern 38-13 on Sept. 23 in Maryville, Mo. Womack returned the first of his two interceptions in the game 87 yards for a touchdown, helping spark the Bearcats (4-1) to their 12th straight home victory.
"It really helped our defense," Womack told Cole Young of Missourianonline.com. "We had a few mistakes that let them get that deep, so when I was able to get the interception it got us going a little bit."
Almost too much.
Womack earned an excessive celebration penalty for his endzone antics that included spiking the football.
Northwest Missouri head coach Mel Tjeerdsma was there to greet Womack on the sidelines.
"He told me to celebrate with my team next time," Womack said.
Northwest Missouri (5-1, 4-0 Mid-America Intercollegiate Athletic Association, ranked No. 10 in the NCAA Division II polls, blanked Emporia State 14-0 on Saturday, Oct. 1 in Kansas.
---
Dawson elected to Hall of Fame at alma mater
Sarah Dawson
East County Sports.com
MONROE, La. (Sept. 15) -- Former Christian High record-breaking pitcher SARAH DAWSON, who starred collegiately and professionally before taking the head coaching position at Louisiana Tech, will be honored by the college where she became an All-American, being named to the University of Louisiana-Monroe Sports Hall of Fame.
Dawson will be honored in ceremonies slated for early October, pending an official date due to the clean-up efforts from Hurricane Katrina which recently hit the state and the Gulf Coast.
As a coach, Dawson registered the greatest turnaround in Lady Techsters history, improving the team by a full 11 games between her first and second seasons as head coach in Ruston, La.
However, what she accomplished as a player is invaluable. During her four years on the mound for the Lady Indians (1994-97), Dawson produced some incredibly impressive numbers that still rank on the NCAA Division I all-time single season and career records list. She amassed a record of 120-56 while registering 151 complete games, 1,242.1 innings pitched, 1,280 strikeouts and 74 career shutouts. Her complete games, innings pitched, strikeouts and career shutouts all rank in the top five in NCAA Division I history while her 120 career wins ranks No. 6, earning a spot on the Louisville Slugger NCAA Division I All-American first team her senior year (1997).
During that year Dawson registered 446 strikeouts in 400.2 innings while recording 50 complete games in only 54 starts and amassing a record of 45-10. She still holds the school record for career victories, lowest earned run average (0.69), inning pitched, strikeouts, shutouts, games pitched, games started and complete games.
She earned numerous awards, including being named the 1994 and 1997 Southland Conference Player of the Year, the 1994 SLC Newcomer of the Year and the 1997 Louisiana Sports Writers Association Player of the Year.
Following her college career, Dawson joined the Women's Professional Fastpitch League in the summer of 1997 where she earned the first year league's inaugural MVP award, ranking No. 1 in wins (30) and saves (4) and second in shutouts, complete games, earned run average and opponents batting average.
Meanwhile, ULM was rated as the 43rd-best program in the history of NCAA softball, as voted on the National Fastpitch Coaches Association's All-Time Top 50 Poll. The poll was compiled using weekly USA Today/NFCA top 25 rankings from the 1995 season through the final poll of 2003. Top Top 10 features Arizona at No. 1, followed by UCLA, Washington, Fresno State, Oklahoma, Michigan, California, Arizona State, Louisiana State and Stanford.
<< Back