East County Sportsline
To report scores, highlights, news stories and tips, schedules and announcements,
please call or text
(619) 300-9868
FOOTBALL
JV/Frosh scores
Junior Varsity
Grossmont 21, Patrick Henry 0
Santana 35, Southwest-SD 0
Morse 6, Mount Miguel 0
Eastlake 24, Helix 0
Serra 39, Monte Vista 0
Valhalla 39, Otay Ranch 7
Only scores reported
Freshmen
Mount Miguel 39, Morse 14
Grossmont 49, Patrick Henry 15
El Capitan 7, Madison 6
Westview 26, Granite Hills 7
Otay Ranch 42, Valhalla 19
Chula Vista 14, Steele Canyon. 3
Only scores reported
PREP FOOTBALL

Scotties Open Season with a Bang! Prove No. 1 Ranking Legit
By Andrew Smith
© East CountySports.com
DEL MAR (8-31-14) — When the Helix Highlanders walked off the field for the last time a season ago following a disappointing loss in the semifinal round of the San Diego C.I.F. Playoffs there was a certain look on their faces that you never want to see from a loved one. Steaming and fumed, the largely underclassmen squad was enraged that they had to wait 9 months to take revenge out on somebody and you could see it in their eyes.

That time finally came on Saturday (Aug. 30) night at Cathedral Catholic high school as the San Diego Section No. 1 preseason ranked Highlanders took on Ventura's St. Bonaventure. The much heralded Seraphs entered the game ranked the No. 10 team in the state by Cal-Hi Sports and were led by a QB that's headed to USC next year, but the rabid group of Scotties came away with a huge win, opening the new season with an impressive 24-20 victory. . (more)
Grossmont Conference
'14 Football Alignment
Grossmont Hills
• Grossmont
• Helix
• Steele Canyon
• Valhalla
• El Capitan
• Mount Miguel
Grossmont Valley
• El Cajon Valley
• Monte Vista
• Santana
• Granite Hills
• West Hills
Friday night scoreboard
Non-League
El Capitan 35, Madison 7
Christian 56. San Luis Obispo-Mission Prep 21
Monte Vista 29, Serra 7
Granite Hills 41, San Diego HS 0
Grossmont 37, Patrick Henry 22
Ramona 55, El Cajon Valley 13
Mount Miguel 26, Morse, 6
Santana 35, SD-Southwest 0
West Hills 26, Mission Bay 13
Steele Canyon 48, Chula Vista, 18
Otay Ranch 24. Valhalla 11
The Rock 13. Foothills Christian 0
Sat., Aug. 30
Non-League
Helix 24, Ventura-St. Bonaventure 20
Preseason State Rankings by CalHiSports
---
GROSSMONT COLLEGE ATHLETICS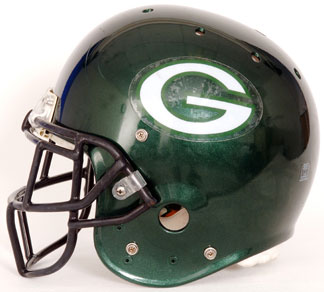 2014 GRIFFINS FOOTBALL SCHEDULE
Date -- Site/Opponent/Time
Sept. 6 – at Southwestern, 6
Sept. 13 – PASADENA, 3
Sept. 20 – RIVERSIDE, 3
Sept. 27 – *at Golden West, 1
Oct. 4 – *PALOMAR, 1
Oct. 11 – at Mt.San Antonio, 6
Oct. 18 – *SADDLEBACK, 1
Oct. 25 – *at Fullerton, 6
Nov. 1 – Bye
Nov. 8 – *at Santa Ana, 1
Nov. 15 – *ORANGE COAST, 1

Nov. 22 – Bowl Games – TBA

*National Southern Conference games
BOLD FACE – home games
Griffins claim 2013-2014 Chet DeVore trophy
Special to East County Sports.com
EL CAJON (8-23-14) — Grossmont College edged out San Diego Mesa by 213.5 points to 211 points to win the 2013-14 Chet DeVore Award, emblematic of the Pacific Coast Athletic Conference member college with the most successful men's and women's intercollegiate athletic program for the academic year.

Grossmont, under Athletic Director Jim Spillers, won or tied for six conference championships, in women's volleyball, women's water polo, women's tennis, men's basketball, men's water polo and men's swimming & diving. The women's volleyball team finished second in the state.

The award is named after the late Chester S. "Chet" DeVore, founding Commissioner of the Pacific Coast Athletic Conference.

DeVore was President / Superintendent of Southwestern College in Chula Vista from 1961, when he supervised construction and development of its new Chula Vista campus, until his retirement as one of the nation's most respected community college CEOs 21 years later.

He became the first Commissioner of the PCAC, the host conference for community college athletics in San Diego County and Imperial County , in 1982. He served until his retirement from that post in 1998. DeVore, a World War II hero and Purple Heart and Bronze Star recipient who left a long legacy both in academics and athletics at the college, conference, state and national levels, died in January 2011. He was 92.
PREP BASEBALL

Valhalla's contact-man Houghtby to attend USD

By Bill Dickens
© East CountySports.com
EL CAJON (8-21-14) — Valhalla senior-to-be shortstop JEFF HOUGHTBY will be attending the University of San Diego following his senior season.

Houghtby batted .342 with one home run, a triple and 5 doubles last year. He knocked in 15 runs and stole 5 bases in the leadoff spot.

Abruzzo completes move to Grossmont; Havird is new Matadors' skipper
By Bill Dickens
© East County Sports.com
EL CAJON (8-21-14) — Two Grossmont Conference baseball coaches have been named to new positions heading into the 2015 season.

JORDAN ABRUZZO, who spent the last two campaigns at El Capitan, moves over to Grossmont High, taking over for CHAD WILLIAMS who has moved to the East Coast. (more)
Valhalla hires former SDCC coach as skipper
| | | | |
| --- | --- | --- | --- |
| | | | |
| Chris Hudgins | Jayson Rose | Hunter Stratton | Jordan Qsar |
San Diego County dominates Cal-Hi Sports' All-State team
Chris Hudgins, Jayson Rose named first team
THE ALUMNI PAGE — FORMER EAST COUNTY ATHLETES
El Capitan Alum Signs with Chargers
© East County Sports.com
SAN DIEGO (9-1-14) — RYAN LINDLEY began his football career as a Lakeside-Santee Pop Warner offensive lineman way back when.
Eventually a record-breaking varsity quarterback at El Capitan under head coach RON BURNER, Lindley was heavily recruited and cast his lot with San Diego State where he was convinced he was a better quarterback by El Capitan alum LON SHERIFF, who also called signals for the Aztecs.
Lindley was drafted in 2012 as a sixth round pick as a quarterback by the NFL Arizona Cardinals.
He's come a long way and is now on the edge of earning a back-up quarterback berth with the San Diego Chargers.
Local Pair Contribute in Aztecs Victory
© East County Sports.com
SAN DIEGO (8-31-14) — Former El Capitan tight end ROBERT CRAIGHEAD, a two-time All-East County performer, caught a 2-yard touchdown pass from quarterback Poe Kyren in San Diego State's 38-7 season opening victory over Northern Arizona University in Saturday's (Aug. 29) non-league contest at Qualcomm Stadium.

Punter JOEL ALESI, a Christian High graduate, averaged 35 yards on three punts in the Aztecs' victory.
Former Valhalla star Thomas set to start for UL-Monroe
© East County Sports.com
MONROE, La. (8-29-14) - Kolton Browning is gone from the UL-Monroe offense after another solid year and it looks as if Colorado State/N.C. State transfer Pete Thomas, will take over when the Warhawks face Wake Forest in a nationally televised season-opener on ESPNU at 4 p.m. on Thursday.
Thomas has skills, as he was the No. 21 QB recruit when he came out of Valhalla High.
The 6-foot-5, 235-pound veteran from El Cajon completed 149 of 247 passes last season for the Wolf Pack for 1,667 yards, with four touchdowns and nine interceptions.
Thomas sat out to the 2012-13 season after transferring for N.C. State from Colorado State. Thomas spent two seasons with the Rams, throwing for 4,269 yards over two seasons with 18 TDs and 21 INTs.
PRO BASEBALL: Summer Notebook

PRO FOOTBALL: Mills signs with CFL's Blue Bombers

COLLEGE WOMEN'S FASTPITCH
Gourley shares National Championship memories
BASKETBALL
Matadors' Branch selects Fresno State over CSUN, UNLV
© East CountySports.com

SPRING VALLEY (8-25-14) — Mount Miguel senior-to-be guard ZARIA BRANCH has accepted a scholarship to Division I Fresno State, selecting the Bulldogs over Cal State Northridge and UNLV.

The Mountain West Conference school features a student body of 21,500.

The 5-foot-8 Branch captured a fistful of postseason honors, including first team All-EastCountySports.com and first team All-Grossmont Valley League. She was named to the California All State Division 3 second team as selected by MaxPreps.com.

She finished her junior year averaging 13.9 points per game for the Matadors.
San Diego Classic 3-Peat, Cal-Hi Sports
BOYS – Six-foot-9 Foothills Christian High junior T.J. LEAF (26.5 points, 12.6 rebounds and 7.3 assists as a sophomore for the Knights) is expected to commit to the University of Florida.
---
LOCAL COLLEGE
Hawks promote from within

© East County Sports.com
SANTEE (8-8-14) — San Diego Christian College elevated assistant men's basketball coach EDGAR MENDEZ to operate the Hawks program following the suddent resignation of TIM COOK, who will take over as basketball coach and director of athletics at Army-Navy Academy in Carlsbad to coach his son.
2014 EAST COUNTY
ATHLETES OF THE WEEK
Week 1 — 8-31-14


SETH COLLINS, Granite Hills

San Jose State commit, Granite Hills senior quarterback Seth Collins carried the ball only five times for 222 yards and 4 touchdowns, including a 51-yard scoring strike that set the stage for the Eagles' 41-0 victory over San Diego High. The 6-4, 175-pounder scored on an 88-yard keeper and threw one TD pass.

ALIJAH AVANT, Grossmont

Grossmont's senior running back, ALIJAH AVANT accumulated 330 total yards in the Hillers' season opening victory over Patrick Henry. He had 6 catches for 132 yards, including one 2-point conversion, 5 rushes for 109 yards, including a 62-yard TD run and 2 kickoff returns for a total of 89 yards.
EAST COUNTY SPORTS.COM
Celebrating Our 15th Year
of Local Sports Coverage
Founded, Feb. 1 2000
SPONSORS NEEDED
CLICK HERE to donate $10 or $20 Today!

Display Advertising Rates for your company HERE
IN THE COMMUNITY
Sockers host Las Vegas in Nov. 1st opener
MASL Soccer announced home opener dates and opponents for the 2014-15 season. The San Diego Sockers will begin their season by taking on Pacific Division rival Las Vegas Legends on Sat., Nov. 1. Game time is set for 7:05 p.m. at Valley View Casino Center (formerly SD Sports Arena).
The Rock Church named ECPAC major tenant
---
GIRLS TENNIS STANDINGS

Steele Canyon 1-0; Valhalla 1-0; Monte Vista 1-0; Granite Hills 1-0, El Capitan 0-1; West Hills 1-0; Mt. Miguel 0-1; El Capitan 0-1; El Cajon Valley 0-1; Santana 0-1.

GIRLS GOLF STANDINGS

Grossmont 2-0; Valhalla 2-0; Steele Canyon 2-0; Granite Hills 1-0; West Hills 1-1; Santana 0-1; Helix 0-1; Santana 0-1; Monte Vista 0-2.
Medalist leaders: Cacicato (WH) 2, Huerta (V) 1, Ksiazek (V) 1, Herbert (G) 1, Schwartz (G) 1, Boyd (GH) 1, Summers (SC) 1, Aklyan (SC) .5, Barrios (SC) .5