Mesa seeks bowl berth; Hornets new hive halts Palomar
Updated: October 22, 2023
Football field at Riverside City College, www.PE.com courtesy photo
2023 COMMUNITY COLLEGE FOOTBALL
ECS staff reports
SAN DIEGO MESA 46, MT. SAN JACINTO 27
KEARNY MESA — San Diego Mesa erupted for 33 first-half points, then extended the lead to 33 points in the second half to spank the Mt. San Jacinto Eagles of southwest Riverside County, 46-27, on Saturday (Oct. 21) at historic Merrill Douglas Stadium.
Mt. San Jacinto actually out-gained the Olympians, 388-327 in total yards, but turnovers doomed the Eagles (3 interceptions, 2 fumbles lost), 5-0.
The Mesa dedfense received a pair of sacks by Ryan Black, fumble recoveries from Jonathan Robles and Jonathan Robles, plus interceptions by Ryan Odom, Tyson Shields (27-yard return) and Johan Henry,
Meanwhile, Olys running back Tavian Tate busted loose on a 45-yard TD run, the first of his two scores.
San Diego Mesa (5-2 overall, 2-2 NCSD) holds sole-possession of fourth place, wth Fullerton, Riverside and Saddleback situated in a 3-way deadlock for first place at 4-0.
SHould Mesa maintain its position ormove up a notch, they are anticipated to qualify for a postseason bowl berth, with early talks having the Olympians possibly hosting the San Diego County Bowl.
FULLERTON 48, PALOMAR 19
FULLERTON  — Trailing 7-3 through the first period, the unbeaten Fullerton Hornets erupted for 24 unanswered points to close the half to stop visiting Palomar, 48-19, in National Conference Southern Division action held Saturday (Oct. 21).
The ballgame was the first at Fullerton's newlyt christened Hal Sherbeck Memorial field.
Sherbeck captured several state and national championships with the Hornets, yet twice was a villian in San Diego County.
Once, Sherbeck removed his squad from the field in the final a seconds in historic loss at San Diego Mesa — a late Pick-6 eliminated his troops from the South Coast Conference race,  23-14.
Fullerton also intentionally started several late fights in a blowout loss at Grossmont in the 2005 CCCAA Southern California championship game — the Griffins went on to capture their second state crown under their legendary coach, Dave Jordan — With Fullerton assistant coaches also attempting to start fights in the press box before the former NFL referee (a side judge) stopped all of the commotions.
Fullerton now leads the series over Palomar, 15-12.
SADDLEBACK 62, GROSSMONT 21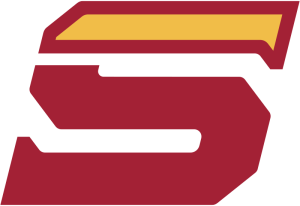 FLETCHER HILLS — The Grossmont Griffins stayed even with visiting Saddleback for most of the first quarter at 7-all until the Bobcats tallied seven straight touchdowns to win Saturday (Oct. 21) at Mashin-Roth Memorial Field.
The defense of Saddleback 5-2 overall) stopped every third- or fourth-down conversion try among the 13 tries by the Griffins except once to cruise.
Grossmont's game-tying score came on the gift. After the Griffins were intercepted at the Saddleback-1, the ball was fumbled and the G-House recovered. The double-turnover play a 1-play, 3-yard drive, with running back Dylan Jackson quickly cashing the mistake.
In the final quarter, Grossmont saw scoring passes by Trevor Ingraham, who connected with Alijah Goodin-Dotten (14 yards) and Ryan Rodireck (40).
Total offense: Saddleback 454, Grossmont 229.
Even when Saddleback punted (3 times), the Bobcats came out on top, featuring a 65-yard boot.
Saddleback (5-2 overall) has now won five straight and remains in bowl consideration.
RIVERSIDE 61, SOUTHWESTERN 0
CHULA VISTA — Former Palomar College football coach Tom Craft, who once led the Comets to a CCCAA state championship, returned to San Diego County with his top-ranked Riverside City College Tigers to hand the host Southwestern Jaguars one of their biggest losses in school history., 61-0, at Devore Memorial Stadium.
Riverside, unbeaten at 7-0 overall (4-0 NCSD), tallied 26 points in the first period by scoring on all four possessions, expanding the margin to 40-0 by intermission.
This contest was over in the opening minute when Tigers quarterback Jordan Barton rushed for 44 yards, then completed a 24-yard pass to Demarion Young — the first Barton's six TDs — for the score on just two plays and 55 seconds.
Total yards: RCC 556, SWC 105.
Among the lone highlights for Southwestern was a 12-yard loss on a sack by defensive end Nate Rosillo (Southwest HS). Tackle Kito Fierro (Otay Ranch) also reached the QB for a 6-yard loss for his only tackle in the ballgame and first sack of the season. Both are freshmen.
The remaining sack by the Jaguars defense was registered by sophomore linebacker Jacob Buchanan (Las Vegas0Centennial).
The Jaguars have been out-scored, 388-93, in seven setbacks. Since the mid-2021 season, the program has lost 21 of its last 23 games.
Southwestern and Grossmont (both 0-7, 0-4 NCSD) remain on track to meet on the final day of the regular season.–
Compiled by Nick Pellegrino