"Cougar" resigns from Wolf Pack post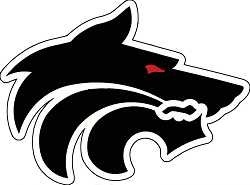 By Bill Dickens
© East County Sports.com
SANTEE (6-30-15) — West Hills has received the resignation of MIKE "Cougar" HARWELL after two seasons as the Wolf Pack baseball coach.
Harwell's departure marks the third coaching change at West Hills in the last six seasons. He posted a two-year record of 23-34.
"My "voluntary" resignation was actually forced, as I was asked to resign," Harwell said.
"It is with great sorrow that I am formally announcing my resignation. It was a difficult decision for my family and me to make," Harwell said. "However, my work here is done. Now it is time to have Faith in the plan God has for me, the coaching staff and the Wolf Pack program. I want to lead by example – reminding our players to always do your best to take the High Road when under fire, always be a Man of Good Character and always Pursue Victory with Honor!"
Despite his dismissal, Harwell said, "I want to first thank West Hills HS for the opportunity to be part of the Pack. It has been quite an experience working with the ballplayers in the Wolf Pack program. I am very proud of the progress the program has made over the last 2 seasons and the accomplishments we achieved. I will remain focused on the positives knowing that I and my staff re-built the foundation for the next guy. I loved the community and it was an honor to serve you."