Fearless Forecaster Week One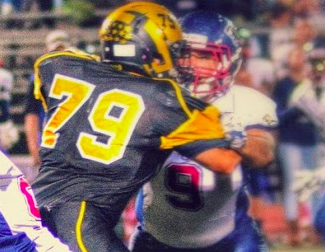 2015 FEARLESS FORECASTER
Week 1
Highlanders face Arizona champs in Brothers in Arms Classic Saturday at Cathedral
By Bill Dickens
© EastCountySports.com
EL CAJON (8-27-15) — The East County football season kicks off this weekend with 11 games on Friday (Aug. 28) and two games a day later.
EL CAPITAN vs. MADISON at CATHEDRAL, 5 – The highlight of Friday night's (Aug. 28) card features a duel between No. 8 ranked El Capitan and No. 6 ranked Madison. A year ago the senior-laden Vaqueros (14-1) scored 560 points and came within 10 yards and a fumble of winning the Division III state championship.
Graduation made a sweeping wave through the El Capitan ranks, following the Vaqueros' record-breaking season. Twenty-four seniors moved on, yet the Vaqueros have eight returning starters to build their future upon. The bulk of the El Capitan experience can be found on the offensive line anchored by JEFF ABBOTT (6-4, 260) and TANNER DONAHUE (6-3, 235). The skill positions will have to be manned by upcoming underclassmen.
Will the Vaqueros be ready to tackle the Warhawks? El Capitan mauled Madison 35-7 a year ago but will be hard-pressed to do little more than escape with a victory this time around . . . Madison 21-14.
TORREY PINES at STEELE CANYON, 7 – In the media preseason poll Steele Canyon is ranked 15th but that may be misleading. The Cougars have the makeup of a Top 10 team. They'll get a chance to prove that when they host perennial power Torrey Pines in Friday's (Aug. 28) opener.
The ground game led by veteran running backs MALCOLM ANDERS and PIERRE ALEXANDER will be the Cougars' strength.
Steele Canyon will unleash its sturdy running forces against the Wing-T laden Torrey Pines Falcons. Could be a fast game with both teams working the ground.
"I think we had a pretty good scrimmage (against West Hills)," Cougars coach SCOTT LONGERBONE said. "I don't put a lot of emphasis on scrimmages but everyone that was in uniform participated, including female lineman TATUM CONDON (5-9, 165)."
This is the first meeting between these two Division I giants, and the nod goes to . . .  Steele Canyon 28-14.
WEST HILLS at MISSION BAY, 6 – Senior quarterback SPENCER MOYER (6-4, 215) is ready for a breakout year that could land him a Division I college scholarship. He passed for 2150 yards and 19 touchdowns as West Hills won the Grossmont Valley League championship a year ago.
The Pack is experienced in the trenches but must find a replacement for blue chip running back JACOB SHAW. DOMINIC TUFI is the kingpin of the offensive front, and lineman OSCAR MORALES should make an impact on both sides of the ball. TAJ BLOOMFIELD is a double threat as a receiver and running back (605 yds, 5 TDs and picked off four passes as a corner).
These two teams have met two times in the past, with West Hills earning a split 26-13 last year. The rubber match on Friday (Aug. 28) should go to the Buccaneers, who are opening up a new stadium . . . Mission Bay 21-20.
MORSE at GROSSMONT, 7 – The Foothillers who led the county last year with an explosive offense, averaging just under 500 yards per start, could be even more lethal with a healthy JAKE HARR (running back). Despite an injury-riddled junior season Harr mustered over 1,000 all-purpose yards in just six games, but had his season curtailed by a broken collarbone.
Quarterback JARED REDFIELD was also hampered by a concussion which resulted in a 6-6 season for Grossmont. Receivers KHALEED DAVIS (32 receptions, 471 yds, 4 TDs), KYLE PINEDA (15-198, 1 TD) and DOMONIQUE GUEVARA (10-177) will continue the tradition of moving the ball through the air. Harr should lend a hand in the aerial game as well in Friday's (Aug. 28) meeting with the Tigers. Linebacker JOSH McFAUL and defensive back ALEX LILLIARD head up the Grossmont defense.
These teams have met twice in the past, both times in the San Diego CIF playoffs. Each team won a game. This time Morse doesn't figure to put the brakes to the Hillers' attack . . . Grossmont 35-13.
GRANITE HILLS at PATRICK HENRY, 6:30 – Granite Hills will display one of the top linemen in the county when the Eagles open the season Friday (Aug. 28) at 6:30. Senior JACOB BURTON (6-6, 265) will double as a defensive lineman and a tight end for Granite Hills which is coming off a 9-4 season a year ago. Burton has received offers from virtually every team in the Pac-12, but seems to be leaning toward the University of Arizona.
In the Eagles' scrimmage against Ramona and Mira Mesa senior LYNDON FRANKLIN, a transfer from Cathedral Catholic, was the Granite Hills standout carrying the ball.
"Our offense was better than I thought we would be," remarked Eagles 4th year head coach KELLAN COBBS.
Granite Hills lost 31 seniors, yet returns 13 starters, which should make them a contender in the Grossmont Valley League. Three-year starters strong safety RILEY REYES (140 tackles, 3 sacks, 4 interceptions) and linebacker KELLAN GAEIR anchor the Eagles' defense.
The Eagles buried Patrick Henry twice last year, scoring 103 points including a playoff knockout. It may not be as lopsided this time, but . . . Granite Hills 27-7.
CHULA VISTA at MOUNT MIGUEL, 7 – If Mount Miguel can glue together a stingy defense, this could be a pretty good season for the Matadors. No doubt they will be hungry out of the gate, considering they closed last season with six straight setbacks.
Junior quarterback BENNY VALADEZ directs what can be a surprisingly explosive offense. Running backs ANTOINE HAMILTON and ANTHONY GILMORE should put some fleet feet into the Matadors' backfield.
"We should be pretty good offensively," said Mount Miguel coach SHAUN McDADE, who's Matadors will run the spread offense in Friday's (Aug. 28) opener. "Benny has a strong arm, and Gilmore and Hamilton can get down the field."
MARIO COKER provides a blue chip receiving target, while free safety MIKE JONES is a hawk on defense.
Chula Vista has dominated the past, winning four out of five over Mount Miguel, but the last time these teams met was 1961 and the Spartans prevailed 33-18. The Matadors should turn it around this year . . . Mount Miguel 28-23.
HOOVER at MONTE VISTA, 7 – Two of the youngest teams in the San Diego Section will open the season Friday night (Aug. 28) at Monte Vista. Injuries and transfers depleted the Monte Vista ranks in June. In fact the ranks are so thin for Monte Vista that the school will not field a junior varsity team for the first time in coach RON HAMAMOTO's 30 years of coaching.
What Monte Vista lacks in depth, the Monarchs have in standouts. Quarterback-wide receiver TRE OWENS and two-way junior tackle CURTIS STEVENS (6-2, 300) will make an impact. Owens is a skilful director of the Wing-T offense. Obviously the Monarchs cannot afford injuries.
Hoover is somewhat in the same boat, but has the numbers to provide limited depth. These teams have never met before and this one should be up for grabs . . . Hoover 14-13.
CHRISTIAN at BRAWLEY, 7 – Imperial Valley powerhouse Brawley posted 10 wins in a row last year en route to a league championship, which has become an annual event in the valley. Brawley's only two losses a year ago came to playoff kingpins Hoover and El Capitan.
Fact is Christian has won back-to-back San Diego Section championships while compiling a 25-2 record. The Patriots will be able to put points on the board without breaking stride in Friday's (Aug. 28) meeting.
Running back ADRIAN PETTY, who is being recruited by SDSU and Nevada, will lead the offensive charge. DAVID JEREMIAH will call the signals under center and has top-grade receivers in BRANDON HESTER and NICK SEXTON. Hard-nosed JOEY MORONES is a thorn on both sides of the ball. Kicker KYLE THOMPSON is being recruited by SDSU, UCLA and Wisconsin.
The battle of these post-season bullies will go to . . . Christian 28-8.
VALHALLA at OTAY RANCH, 7 – Fifteen starters return for the Norsemen, who will face the rebuilding Mustangs in Friday's (Aug. 28) opener in the South Bay. Major colleges are focused on Valhalla's DANIEL BENDER, a 6-foot-4, 220-pound defensive end-tight end. He's drawn attention from Duke, Wyoming, Nevada and Northern Arizona, while tackling machine LOGAN BAKER (linebacker) has caught the eye of Portland State and Azusa Pacific.
The Norsemen may be the surprise team in the Grossmont Hills League, but will have to prove their intent out of the gate by facing Otay Ranch. Norsemen quarterback PHILLIP NASEH, who has drawn attention from Harvard, threw for 1998 yards and 12 touchdowns.
This is the first meeting between these two teams, but give the edge to . . . Valhalla 28-21.
SD-SOUTHWEST at SANTANA, 7 – Focusing on history, Santana coach TIM ESTES made a wise choice in scheduling San Diego Southwest in Friday's (Aug. 28) home opener. The visiting Raiders are coming off a 1-9 season but have a bunch of returning players, which could give them an advantage.
Santana, on the flip side, looks to quarterback FRANKIE GUTIERREZ, who threw for 1312 yards and 8 touchdowns a year ago. Offensive lineman JACOB KITTEN (6-2, 275) will do more than just purr. Receiver ADAM CHILDRESS and running back BOBBY WALLACE will boost the offense.
Santana will try to capitalize on an inconsistent coaching staff that has seen 11 coaching changes in two decades.
This should be a cakewalk for the Sultans . . . Santana 32-26.
FOOTHILLS CHRISTIAN at FAITH BAPTIST ACADEMY, 7 – In their first trial as an 8-man team, coach REY LYYJOKI and his Knights will open up at Faith Baptist Academy in Wildomar on Friday (Aug. 28) at 7 p.m.
This is a team filled with question marks. Probably one of the most stable members of the crew is junior quarterback DANIEL HOFFMAN. Linebacker NATHAN HAMILTON, defensive lineman ILYJAH BARTALOME, punt returner ELI HALE will have an impact in the contest.
"We're excited to play football at the 8-man format," Lyyjoki said.
This encounter is an unknown quantity, but the nod goes to . . . Foothills Christian 20-14.
*************************************************************************************
SATURDAY, Aug. 29 
HELIX vs. CHAPARRAL (Scottsdale, AZ) at Cathedral Catholic, 2 – Wanna see blue chip football?
Then check out the Highlanders on Saturday (Aug. 29) when they face Scottsdale Chaparral, the Arizona defending Division II champions at Cathedral Catholic at 2 p.m.
The Highlanders are the top-ranked team in the San Diego Section, while Chaparral is the No. 3 ranked team in Arizona.
Should be a good one.
Helix running back NATHAN STINSON and top-notch quarterback MICHAEL AUSTIN lead the charge for the Highlanders against a multi-talented crew from Chaparral.
Not to be overlooked are Helix offensive linemen MASON VINEYARD and FORREST HANLON.
This one should be a cliff-hanger, but give the nod to the Highlanders . . . 22-20,
MOUNTAIN EMPIRE vs. FLINTRIDGE PREP (La Canada) at Occidental College, 5 – A change of coaching staff at Mountain Empire and key players have the Red Hawks believing that they can do better than the 4-6 that they did last year.
Coach BERNARD VANN will look to a bevy of quality linemen, including JAMES BRASWELL (tight end-defensive end), TYLER BATEMAN (defensive tackle-offensive lineman), DAVID LARSEN (defensive tackle-offensive lineman) and DANIEL BOIANS (nose guard), while wide receiver ALEX TORRES will be an offensive threat.
Obviously the Red Hawks need to put up a defensive stand against the Rebels of Flintridge Prep . . . Mountain Empire 21-13.