Wolf Pack takes Fall Classic Silver final over Valhalla
Updated: September 12, 2015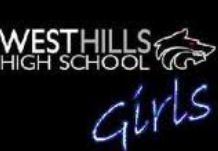 Special to EastCountySports.com
POWAY – West Hills defeated Valhalla, 25-19, 25-13, to win the Silver Division of the Fall Classic volleyball tournament in Poway on Saturday.
The defending Grossmont Hills League champion Wolf Pack also earned wins over Mater Dei Catholic and La Jolla Country Day on the way to the championship.
Fall Classic
At Epic Center (Poway)
Silver Division
First round
La Jolla Country Day def. Santana 23-25, 25-17, 15-9
Bonita Vista def. Grossmont 25-23, 25-23
Quarterfinals
West Hills def. Mater Dei Catholic 25-17, 25-7
Valhalla def. Bonita Vista 25-22, 17-25, 15-10
Semifinals
West Hills def. La Jolla Country Day 25-20, 27-25
Finals
West Hills def. Valhalla 25-19, 25-13
Day 1 results (click for records)
Tuesday, Sept. 15
El Capitan 20, Pacific Ridge 9
Wednesday, Sept. 10
Christian lost to Montgomery, 3-0. Leaders: Dunham (C) had 13 kills and Larsen (C) had 13 assists.