Hawks start season at Cal Baptist Invitational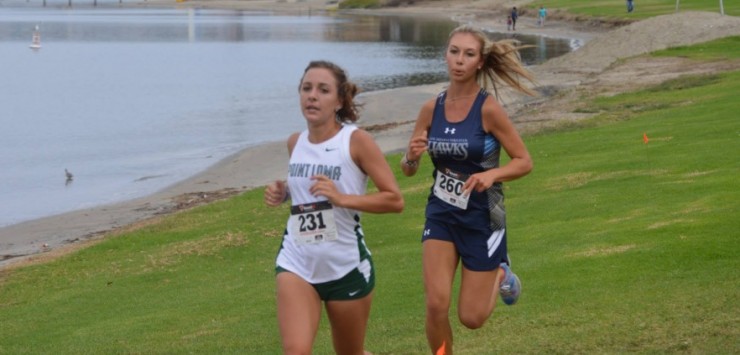 Special to EastCountySports.com
RIVERSIDE  (SAT, OCT. 3, 2015) – The San Diego Christian Cross Country teams competed in their first meet of the season as the Hawks ran in the Cal Baptist Invitational.
On the men's side, Daniel Camacho finished first on the team, 52nd overall with a time of 34:19.88 in the 8k race. Hunter Ennis was next in 53rd sporting a time of 35:14.78. Joey Holland rounded out the runners in 55th at 37:18.51.
Heather Borsos finished tops on the women's team finishing the 5k race in 27:48.10, good for 45th. Liliana Gomez-Garza finished in 50th with a time of 30:36.49. Karla Camrillo was next, finishing 51st and 32:02.94.
Both teams failed to qualify a team score.
The Hawks continue the season next week at the UCSD Triton Classic.