Armstrong will be AD at Grossmont College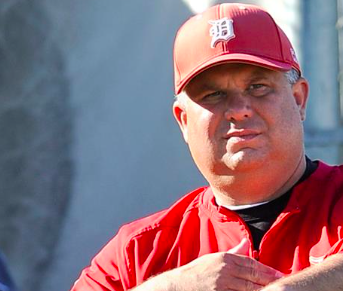 2016 GROSSMONT COLLEGE ATHLETICS
EastCountySports.com staff report
EL CAJON – THOMAS ARMSTRONG, the champion softball coach who turned around the College of the Desert program and guided it to four consecutive Foothill Conference titles, is expected to be named the new Athletic Director at Grossmont College, EastCountySports.com has learned.
Armstrong revived a Roadrunners team that had won a total of two league crowns over 26 prior years. COD won 13 games over a three-year span before Armstrong arrived and recruited some of the top players in the Coachella Valley to build a powerhouse.
In July of 2015, Armstrong resigned his position at the Palm Desert school and took over as Associate Dean of Student Services and Athletics at Barstow College until now. He also coached the Vikings softball team.
The 2012 COD team finished the regular season 35-5, setting records of 34 home runs and 100 stolen bases along the way. In 2013, the Roadrunners made the postseason for the second consecutive year and just third time in school history.
COD made the super regionals for the first time in 2013 before losing to eventual state champion Palomar College.
But the best was yet to come for Armstrong and the Roadrunners.
The 2014 team, led by All-American Danyell Sturm, finished 34-6 and hosted a playoff game for the first time. The Roadrunners swept the first round regional playoffs and advanced to the super regionals for the second straight season.
COD won the conference title again but failed to make the postseason. Under Armstrong, the Roadrunners went 143-56 and won the conference title four of five seasons. He was named conference Coach of the Year twice, helping 30 players receive scholarships to play at four-year colleges.
Armstrong first began coaching collegiate athletics in 1996 and has been a head coach since 1999.
In those five years at COD, Armstrong amassed over 140 wins in just five seasons and left as the most successful softball coach in College of the Desert's 30 plus year history.
From 2012-2014 College of the Desert maintained the highest winning percentage in the entire state and transferred more players to the four year level than any other CCCAA softball program.
Thomas played four years of collegiate football, winning a National Championship at Palomar Junior College in 1991 and then winning two more NCAC Conference titles as a member of the Humboldt State University Lumberjacks.  Armstrong has a Master's Degree from University of North Dakota and Western Oregon University.
Armstrong has coached at the high school, community college, NAIA, Division II, and Division I levels over his near twenty year career.
Recently, he served as the chair of the NFCA National Rules and Regulations committee, which regulates NCAA, CCCAA and NJCA softball organizations.
Previous Grossmont AD JIM SPILLERS resigned in late December and moved to a position at Southwestern College.
Athletic trainer DONIVAN MARTHIS had been serving in the post in an interim role since the start of the calendar year.