De Anza decides not to play Foothillers here this Friday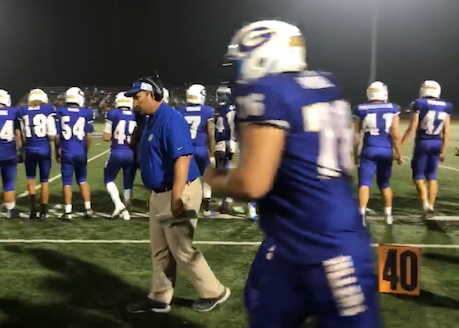 2018 EAST COUNTY PREP FOOTBALL
By Dave Dickens
EastCountySports.com
EL CAJON (8-26-2018) – The Grossmont Foothillers Football team will have to rest early and take a bye this week, only the third game of this early 2018 campaign.
According to Grossmont head coach Tom Karlo, the third game of the season was to face DeAnza High School at 7 p.m., this Friday night at Grossmont High School.
'"It was a travel game for DeAnza, and we set it up through a third party. They confirmed via email, we sent the contract and never received it back. We also haven't had any verbal confirmation of any kind," said Karlo.
Grossmont is trying to locate a team to play on the original bye date of Sept. 14.
"We have an L.A. team that needs to play also but haven't heard back yet," Karlo said.
Apparently, DeAnza stated they were coming down to El Cajon to play, just never signed the contract or returned any of Grossmont's calls.
Grossmont was expected to be heavily favored to defeat De Anza.