Marechiaro's East County Athletes of the Week
Updated: November 5, 2018

PRESENTS

East County Athlete of the Week
WEEK TWELVE
OFFENSE
NATHAN TEMPLE, Santana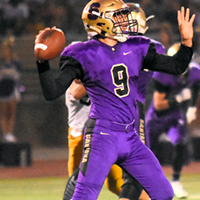 After being sidelined for a majority of the season due to a broken collarbone early in non-league play against Serra High, the gunslinger threw 7 touchdown passes, 532 yards, destroying prior school records, and assisted in defeating LJCD,76-55.
DEFENSE
JORGE GONZALEZ, Mountain Empire
Gonzalez got the nod for a crucial strip sack and recovery in a playoff victory over Army-Navy.
---
WEEK ELEVEN
OFFENSE
CHANCE JOHNSON, Steele Canyon
Down 21-16 with 2:42 left in the game versus Helix, on a bad knee, takes a 28-yard punt return to the Helix 24 to set up the winning touchdown, scored by Wes Neely III to defeat Helix 22-21 as the two point conversion attempt failed. This earned a three way Grossmont Hills League Title between Granite Hills, Helix, and Steele Canyon.
DEFENSE
DALLAS PRINCE – Mountain Empire
A two-way threat; picked off 3 of 6 Vincent Memorial passes to help defeat the Scots and claim the Manzanita League Championship. On the evening, the most memorable a 50-yard pick six and a 75-yard catch and touchdown thrown by Gabe Hydorn.
---
WEEK TEN
OFFENSE
KEGAN BAKER, Valhalla
No picture available
Baker, a junior, rushed for a school-record 363 yards, along with three touchdowns in a loss at El Capitan.
DEFENSE
NATHAN MATTAZARO, Christian
Mattazaro, a senior, had seven total tackles, including three solo stops, as the Patriots shutout visiting La Jolla to clinch at least a share of the Eastern League title.
---
WEEK NINE
OFFENSE
JADD MALLARD, Mount Miguel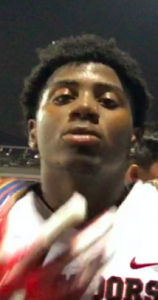 Mallard, a senior, caught two passes, including a 35-yard touchdown, and also returned an interception 57 yards for a touchdown as the Matadors defeated El Cajon Valley, 41-0, in a Grossmont Valley League game.
DEFENSE
HUNTER GAUTHIER, West Hills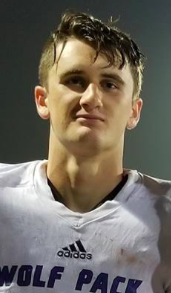 Gauthier had a pair of sacks, and also had a 5-yard touchdown reception as the Wolf Pack defeated Escondido, 27-7, on Homecoming.
---
WEEK EIGHT
OFFENSE
WESLEY NEELY III, Steele Canyon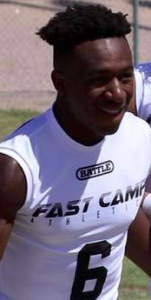 Neely, a sophomore, rushed for 130 yards and two touchdowns as the Cougars defeated El Capitan, 55-21. Neely also had two tackles, including one for loss, and a 22-yard kickoff return.
DEFENSE
XAVIER HAMLETT, Helix
Hamlett had a 70-yard interception return for the Highlanders in a 55-6 win over Valhalla. It was the second-straight week Hamlett turned in a pick-six for the Highlanders.
---
WEEK SEVEN
OFFENSE
J.D. LAVERDIERE, Mount Miguel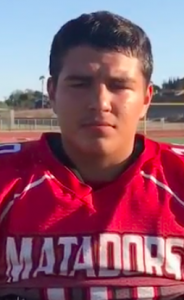 Laverdiere, a sophomore, passed for 414 yards and five touchdowns in a 46-14 win at Santana. He went 24-for-35 from the air and also rushed seven times for 40 yards, including a 31-yard scramble.
DEFENSE
ETHEN BISHOP, Granite Hills
Bishop, a junior defensive back, had 21 tackles, including 11 solo stops, in the 30-27 Grossmont Hills League win at Steele Canyon. He also forced two fumbles, recovering one them, and broke up a pass.
---
WEEK SIX
OFFENSE
WICK HAUSER, El Capitan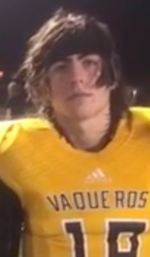 Hauser, a junior, passed for two touchdowns and ran for another in the Vaqueros' 31-21 upset of West Hills, as El Capitan earned the Tony Burner Trophy for the first time. On the night, he was 14-for-21 passing for 149 yards.
DEFENSE
GARRETT ROSENTHAL, Christian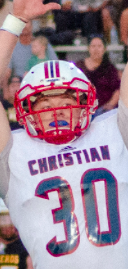 Rosenthal, a senior, had 12 tackles, a fumble recovery and knocked down two passes as the Patriots dominated against section-rival Santa Fe Christian, 33-10, on the road.
---
WEEK FIVE
OFFENSE
BROOKS MOUTAW, Santana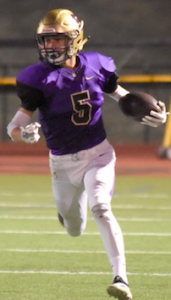 Moutaw, a junior, rushed for a 30-yard touchdown and caught a 19-yard touchdown pass as the Sultans defeated Vincent Memorial, 31-16.
DEFENSE
BILLY TELLOUS, Steele Canyon
Tellous, a senior, forced two fumbles and registered a sack and another tackle-for-loss, as the Cougars defeated Otay Ranch, 25-7.
---
WEEK FOUR
OFFENSE
ALEXANDER GONZALEZ, Christian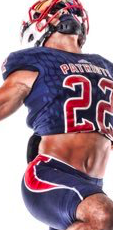 Gonzalez, a senior, caught five passes for 75 yards and a pair of touchdown passes, including one in the second overtime, as the undefeated Patriots defeated previously unbeaten Monte Vista, 22-21, at Valley Stadium.
DEFENSE
JAKE MAHEU, West Hills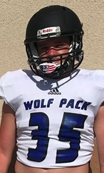 Maheu, a junior, had a pair of sacks and the Wolf Pack defense produced five sacks total in a 13-0 shutout victory over Chula Vista.
---
WEEK THREE
OFFENSE
JORDIN YOUNG, West Hills
Young, a senior, accounted for 210 yards and five touchdowns in a 37-14 inter-sectional win over Sante Fe, of Sante Fe Springs. Young rushed for 126 yards and three touchdowns and threw for two other scores.
DEFENSE
LOGAN SCHMIDT, Monte Vista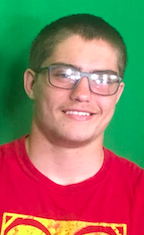 The junior had 10 tackles and three sacks in a 42-9 non-league win over Patrick Henry.
---
WEEK TWO
OFFENSE
DELSHAWN TRAYLOR, Helix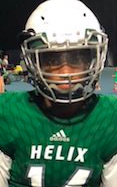 Traylor, a junior quarterback/running back, rushed for four touchdowns in the fourth-ranked Highlanders' 34-3 win over visiting Arroyo Grande. Traylor carried 12 times for 70 yards.
DEFENSE
CAMERON WILL, Mountain Empire
Will, a senior, had 15 tackles, five assists and a sack for the RedHawks in a 35-0 win over visiting San Ysidro.
---
WEEK ONE
OFFENSE
RANDY SMITH, Santana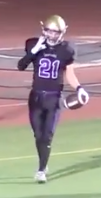 Smith, a junior, had three touchdown receptions for the Sultans in a season-opening 42-7 win over Mountain Empire at Santee Community Stadium. He reeled in scoring catches of 3, 6 and 11 yards from quarterback Nathan Temple.
DEFENSE
DYLAN RUTTER, Granite Hills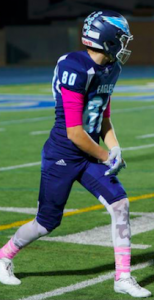 Rutter, a senior, had a game-sealing interception in the end zone in the final moments as the Eagles defeated Poway, 17-13, in the season opener. Rutter also had a 5-yard touchdown reception which gave Granite a 17-7 lead.