East girls sweep Thursday contests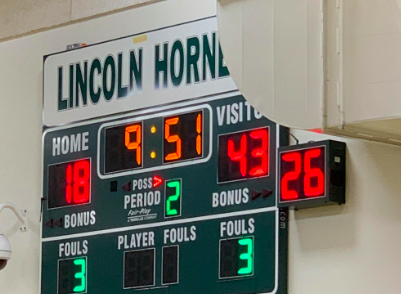 2019 EAST COUNTY PREP GIRLS BASKETBALL
EastCountySports.com staff report
NATIONAL CITY – Monte Vista senior TORRI HONORE stepped up and scored 23 points to lead the Monarchs to a 53-41 win over Escondido at the Sweetwater New Year's Classic on Thursday.
Honore accepted the scoring responsibilities in the absence of the team's leading scorer, piling up 15 points in the first half, as Monte Vista (7-8) blasted out to a 16-4 lead and a 37-13 halftime advantage.
"I feel good that we were able to bounce back after yesterday's loss even though we were short on players today," Honore said. "Our coach (SABRINA JIMENEZ) said that we played hard but we still have some stuff to work on.
Monte Vista freshman MEADOW DELINO added 16 points, including a three-pointer in the second quarter.
DESTINY SMITH added six points for the Monarchs.
EL CAPITAN 72, CALEXICO 22 – The Lady Vaqueros blasted Calexico at the Sweetwater New Year's Classic behind a career-high scoring effort by freshman TIFFANY BICKFORD.
Bickford finished with 18 points, as El Capitan ran its season mark to 11-5.
"(It) was an outstanding game altogether," said Bickford, who had two three-pointers in the first quarter. "We played as a team and looked to make the extra pass to the open girl for her shot.
"This definitely (was) the best game I have played the whole year. This was a statement that I'm not someone to mess around with and my team and I are only getting better and stronger."
The Vaqueros got off to a bit of a slow start considering the lopsided final, leading just 9-5 at the end of one quarter.
Sophomore MACKENZIE CURTIS led the Vaqueros with 26 points, including two threes.
El Cap's JORDAN GRANDY had three three-pointers in the contest to finish with 10 points.
CHRISTIAN 76, LINCOLN 33 – The Patriots scored the first 15 points of the game and cruised to the road win over the Hornets.
Sophomore KRISTIN WILLIAMS had three three-pointers in the first quarter and another in the second quarter, as the Patriots led 24-5 after one period and 43-18 at intermission.
Junior SIMONE JAMES and Williams both finished with a team-high 14 points.
Junior guard AMAYA HOWARD had a first-quarter trey and ended with 11 points.
Christian High never let up, holding the Hornets to just a single point in the fourth quarter.