Barkhimer strikes out 11, Sultans win Santee showdown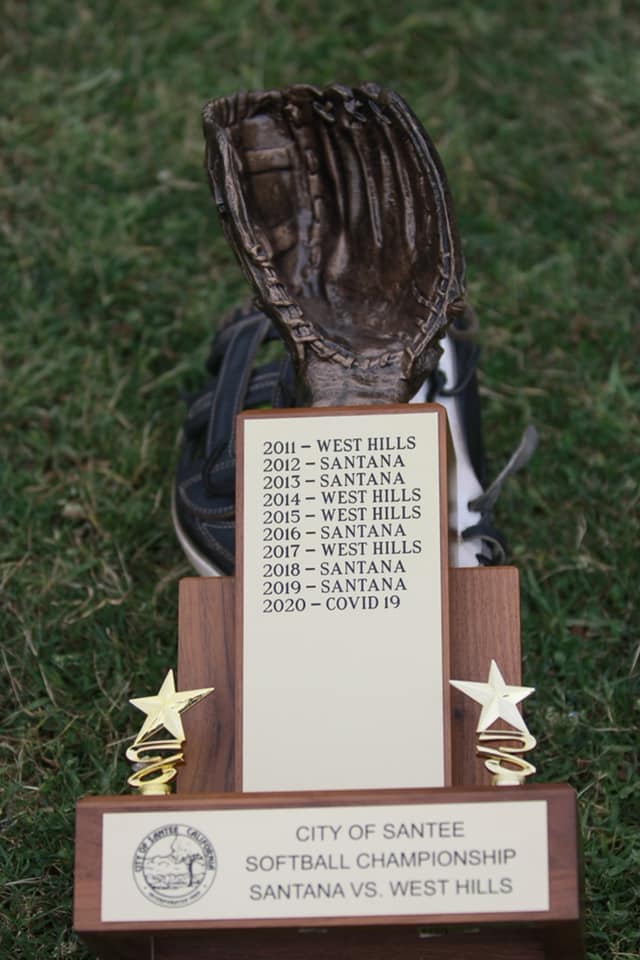 2021 EAST COUNTY PREP SOFTBALL
By Adam Paul
SANTEE – Continuing their winning ways, the Santana Sultans on Wednesday Apr. 21) made their early runs scored stand as Joey Barkhimer (1-3, RBI) stifled the West Hills Wolf Pack , 5-1, as she limited them to only two hits on the day.
Santana (10-3) who came into the contest winners of their last six in a row would strike first in the bottom of the second inning. Leadoff hitter Taylin Warren (2-3, R, SB) singled to center field, she would advance to second on a bunt base hit to third base by Gilliane Johnston (1-3, R, RBI), an error by West Hills would lead to Warren coming into score and Johnston advancing to third base.
Leading 1-0 the next batter Kylee Ruiz (3-3, R, RBI, 2 2B) doubled to left field bringing home Johnston extending the lead to 2-0, Ruiz would later score when Isabella Cyman (1-3, R, RBI) singled to left field.
West Hills (3-2) would threaten in the top of the third inning when Amaya Angeli (1-2, 2B) with two outs doubled to center field. Unfortunately, she would be stranded as Barkhimer struck out the next batter to end the inning.
Moving along to the bottom of the sixth inning and leading 3-0 the Sultans with two outs would score a pair of runs to make it 5-0.
An RBI single by Barkhimer would score Sammi Sullivan (1-3, R, SB) which was followed by an RBI single by Natalie Sims (2-4, RBI) which scored Cyman.
The Wolf Pack would finally get on the board in the top of the seventh inning thanks to a double to center field by Naomi Kai (1-3, RBI, 2B) that scored Maddie Edwards (RUN) who came into run for Alyssa Thornton who led off the inning with a walk. However, Barkhimer would make sure that would be the only run scored as she retired the next three batters to end the game.
Thornton who got the starting nod for the Pack gave up five runs on eleven hits in her six innings of work, walked three, and struck out one.
Barkhimer who hadn't started against The Wolf Pack since her freshman year when she won a 5-0 decision in which she only allowed a single hit and struck out six picked up her second win against the cross town rivals on Wednesday. This time around in the complete game seven inning victory only allowing a single run on two hits while walking four and striking out eleven.
With the win, the Sultans have now won three consecutive mayor's cup trophy games as last year's contest was wiped out due to COVID 19. They also extended their overall winning streak to seven games in a row.