Haar "cycles" Helix in blowout triumph
Updated: February 25, 2022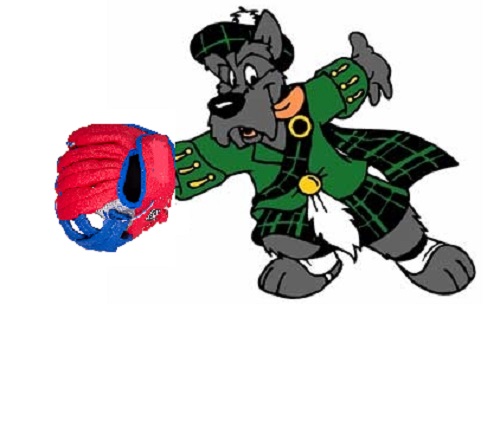 2022 EAST COUNTY PREP BASEBALL
By Nick Pellegrino
ECS staff writer
VISTA —Helix third baseman Ben Haar has already thrown his hat into the ring for CIF-San Diego Section player of the year laurels.
The senior, who has a scholarship to the University of San Diego in his pocket, pounded out for seven RBI on 4-for-5 hitting to bat for the cycle, drilling past host Vista, 18-5, Friday (Feb. 25).
For Helix (2-0), it was the school's first triumph over the Panthers in the 21st Century in baseball. It's not that big deal — they've only three previous times.
Still, it's the first time since any current member of the Scotties was alive, taking away more than 20 years of make-believe frustration.
For Helix, the 18 runs represented the third-most since the school set its 21st Century record in a 21-0 drubbing of San Ysidro in 2012.
Trailing 4-1, the Highlanders erupted for nine runs in the fourth, then six additional markers in the fifth to let it be known the club, which returns 16 seniors, is unhappy about not being among the preseason ranking as one of its Top 10 ballclubs.
Haar was at the centerpiece for both rallies.
Following a ground out in the first, .Haar slammed an early double in the — fourth to set up the first run of the break-out rally, then snapped a 4-all tie with a bases-loaded triple in the same frame for what turned out to be the game-winning RBIs.
Haar singled in the first run in the fifth, then completed the cycle with his second home run in as many outings. He pulled a two-run shot to right field.
In between all that, Anthony Matthiesen also homered in the — fourth — a 2-run shot to left field which also scores James Whitman (single) to cap the big rally.
An inning later, run-production came from Wyatt Laub (single), Matthiesen (sacrifice fly), and Caleb Thomas (single).
Meanwhile, Trevor Young was successful in his second appearance as a pinch-hitter. After a shocking homer in the opener against Mater Dei Catholic, Young walked and eventually scored on Haar's triple.
On the mound, Laub only needed to go four innings to gain the victory. He struck out six Vista batters. Among the five runs he yielded, just one was earned.
Laub was eventually replaced by three members of the bullpen. The first of the trio, Trevor Morgan, registered all three outs on strikes in the fifth.