Under the lights, Helix plays heavy role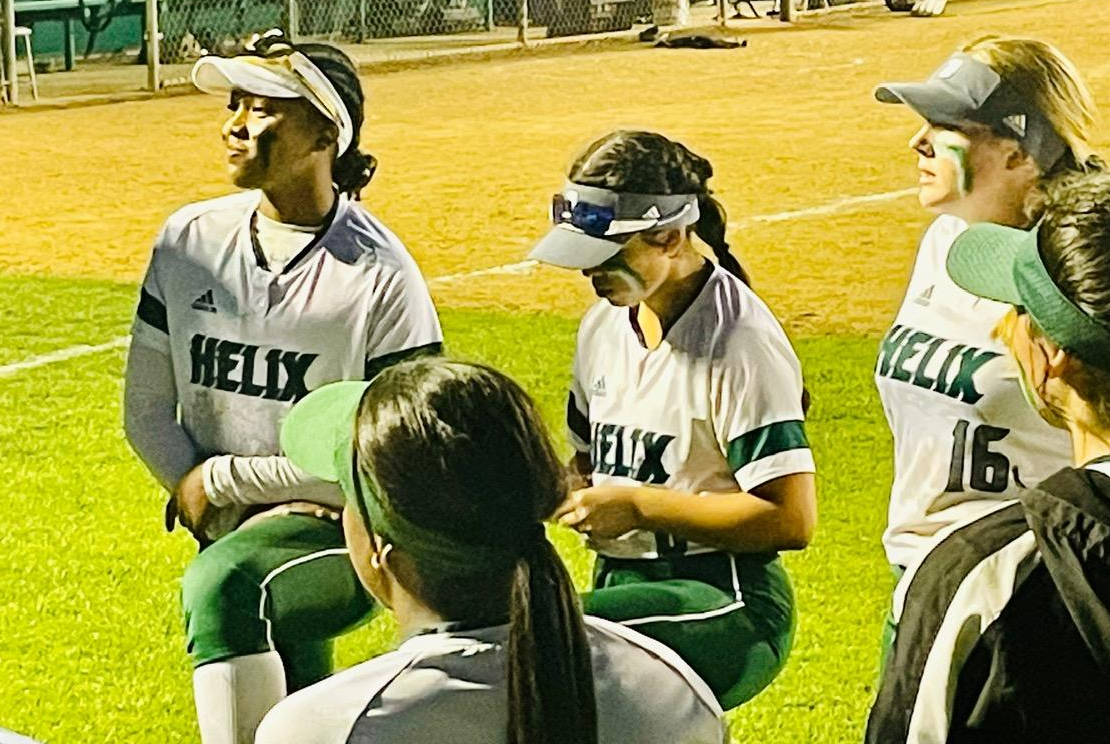 2022 EAST COUNTY PREP SOFTBALL
By Tyler Grable
Special to ECS.com
LA MESA — For the second time in a week, the Helix Highlanders showcased its softball program by playing under the lights, proving to be Prime Time players by collecting another victory.
Scotties pitcher Sophia Ramuno was the star performer by firing a 2-hitter, while Lauren Farace and Angel Riggins provided back-to-back home runs, taming Torrey Pines, 8-1, in non-league action. The largest crowd of the season was in attendance, as friends and family who typically are at work were able to attend.
" I have never beaten Torrey so today was a huge victory," said Ramuno . "The team came together and ready to play. We needed to prove to ourselves what we can do and we are doing that now."
While Ramuno  dominated the Falcons, the Helix lineup totaled 16 hits en route to their third consecutive victory, all via run-rule.
Torrey Pines actually scored first in the third inning, when Falcons outfielder Kyra Chan doubled, later coming home on a basehit from starting pitcher Georgia Bilski. The balance of the contest was all Helix, tallying eight unanswered runs.
In the home-half of the third, the Highlanders responded with a two-out rally that consisted of five straight singles, including run-scoring hits from Ramuno, Kori Jonilonis, and Ivy Greene.
In the fourth, Helix struck once more, on the consecutive + bombs by Farace and l Riggins. Farace's home run was the first for the freshman shortstop's first in varsity competition,
In the sixth, the Highlanders tacked on more runs with six straight base hits, including an RBI single from Kamryn Evans and a 2 RBI double from Ramuno. The 9th and final Helix run of the game scored on a ground out to second base by Kori Jonilonis.
"Everyone played a huge role today," added Ramuno. "Angel and Lauren came up big with a home run. We played like that cohesive unit I keep talking about. Everyone was firing on all cylinders and we were ready for this game."
Ramuno closed the contest with 4.1 inning of no-hit ball. She struck out seve Falcons batters over her six inningas.
Riggins was not retired on the day, going 4-4 with three singles, a home run, and three runs scored.
Quotes
Angel Riggins, Helix:
"Honestly, I wanted to show the entire high school softball community that even though we lost many valuable players from last year, we are still here. And winning today's game against such a highly competitive team would do just that."

"With such great coaching and an amazing pitcher I felt that the only way to contribute to the team was to bring my at bats."
725 total views, 1 views today