Las Vegas ballclubs: no East County luck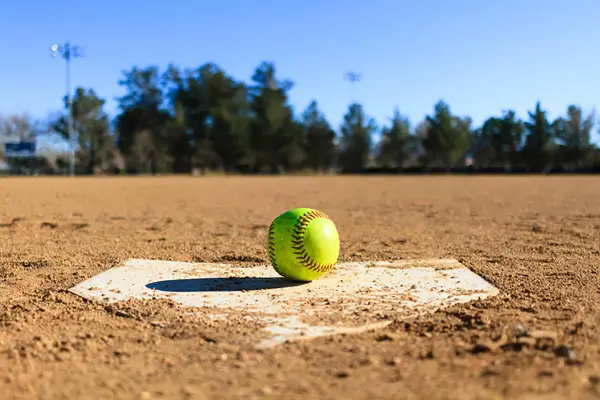 2022 EAST COUNTY PREP BASEBALL
ECS staff report
SAN DIEGO — A round-up of East County action in Monday's (Apr. 11) opening pool-play round of the 71st annual Lions Tournament:
Santana 9, LV-Desert Oasis 3
SANTEE — Santana High senior Ethan Wright batted 4-for-4 with three RBI, leading the Sultans past the Diamondbacks of Las Vegas' Desert Oasis in Monday's (Apr. 11) Lions Tournament action.
Wright held a 1-0 lead from the first inning on, but Desert Oasis countered against the bullpen with two runs in the sixth.
That was the wake-up call needed by the Sultans, which bounced with eight runs in the inning's home-half to convert a nail-biter into a romp.
Five hits, three walks and a hit batter transferred into the eight runs.Included were a game-tying single by Jayden Agramont, Reber was hit by a pitch with the bases loaded for a 3-2 lead, then Caden Corderman was walked for another run.
Later, Wright registered a two-run single, and Jason Gonzalez posted an RBI triple.
Sultan relief pitcher David Rodriguez received the victory, coaxing a game-ending double play grounder to second baseman Ekijah Reber.
Sultans pitcher Destin Allen-Fox fired the first four innings to collect the victory, striking out seven D-Backs batters. A trio of Santana pitchers combined on a 4-hitter.
Santana (12-2), ranked No. 5 in the latest CIF-SDS media rankings compiled by the San Diego Union-Tribune, meet meet top-ranked St. Augustine on Tuesday at Hickman Field, Tuesday at 4 p.m.
However, the Saints (10-4-2) dropped their Lions opener to La Costa Canyon, 8-3. They have lost 5-of-5 since Grossmont toppled them in extra innings on Mar. 30.
Desert Oasis (10-9), the 2019 Nevada state large-school division champions, have a pair of teammates going to rival Pac-12 Conference schools next season in Jacob Walsh (1B/OF, Oregon) and Reed Schaefer (LHP, Arizona).
West Hills 16, Las Vegas- The Meadows 0 (6 inn.)
SANTEE — West Hills High tallied 10 times in the second inning to snare a 13-0 advantage, then The Meadows School of Summerlan threw in the towel when the Wolf Pack added on three more markers in the sixth in a one-side Lions Tournament contest on Monday (Apr. 11).
Meanwhile, Wolf Pack pitchers Braden Wilson and Thomas Seebold combined on a 3-hit shutout.
Wilson struck out six Mustangs in his four innings, without issuing a walk. Seebold received save after The Meadows washed-out following a pair of no-hit innings.
Wilson yielded a pair of consecutive singles to start the ballgame, then he and Seebold went six full innings in allowing just one additional basehit.
The leadoff single was quickly erased on an attempt to steal second base, but the Mustangs player was thrown outs by Wolf Pack catcher Owen Rodgers.
Wolf Pack leadoff batter John Leija, a sophomore posted a 3-hit performance. Meanwhile, No. 2 batter Connor Evans batted 2-for-4 with a walk, scoring all three times to ignite the offense.
Nate Sykowski had an RBI double for a 1-0- lead in the first. The big rally in the second featured half of the 10 runs scoring on bases-loaded walks.
West Hills (10-6-1) also received doubles from T.K. Madera and Eron Drake
The Meadows (8-8) saw sophomore Tanner Woods get of the Mustangs' three basehits, including a double.
A third Las Vegas based school is also in the tournament. Green Valley clipped Point Loma, 4-3.
Granite Hills 5, Sage Creek 1
EL CAJON — Granite Hills pitcher Tanner Vielguth fired a 2-hitter and Grant Mac Arthur added to his East County lead in home runs, leading the Eagles past the Sage Creek Bobcats of Carlsbad.
The Eagles scored all of their runs in the first two innings to put this Lions Tournament game to bed before half of the spectators arrived.
Mac Arthur opened the scoring with his solo shot to right field. It was his 8th home run of the season. Interestingly, all but one have come with two strikes.
The inning;s other run saw Spencer Davis reached on an error, advance to third on an error, then he stole home for a 2-0 lead.
One frame later, the scoring came as easy as 1-2-3 — literally.
Vielguth singled, Cody Macias doubled, Hudson Beamon triples both home, the he scored on a sacrifice fly by Jacob Embleton.
The Eagles (13-2 overall) extended their winning streak to seven straight. Beamon, the center field, went 2-for-3 as the lone multiple-hit player for either ballclub.
For Sage Creek (4-10), their lone run came on a solo homer by designated hitter Luke Caruso to left field in the third. Otherwise, Vielguth yielded just one other hit in his complete-game victory.
Valhalla 7, Palo Verde Valley 6
RANCHO SAN DIEGO — The young bullpen of the Valhalla Norsemen yielded three runs in the seven inning, yet hing on to clip the Yellow Jackets of Palo Verde Valley, 7-6, in Lions Tournament action on Monday (Apr. 11).
The ballgame featured three lead changes over the first three frames until the Norsemen took control. But a U.S. Open style finish that saw the winner take a four-putt on the 72nd hole, the potential game-tying runner was stranded at third base.
Steele Canyon 4, Patrick Henry 1
DEL CERRO —Patrick Henry's Ryan Ruch recorded the ballclub's lone RBI in the sixth inning to move the Patriots to within 3-1. However, the Cougars got the run back in the seventh to cap the triumph.
San Marcos 16, Grossmont 4
FLETCHER HILLS — When Grossmont Foothillers upended top-ranked St. Augustine two weeks ago, there were a few raised eyebrows when voters in the San Diego union-Tribune prep baseball rankings kept the Saints in the top slot.
The situation was no unusual, but many believes No. 2 San Marcos deserved to jump on position to take over as the leader of CIF San Diego Section schools.
Among those which thought San Marcos should've been the new No. 1… the Knights themselves.
So when the pairings in the pool play portion of the 71st annual Lions Tournament were re-examined, San Marcos discovered an opportunity: playing Grossmont.
So while the Hillers were able to re-group and prove they can beat anyone in almost any situation, the Knights held thoughts of their own.
On Monday (Apr. 11), San Marcos posted consecutive inning totals of 5, 4, 2 and 7 runs, taking a mercy rule decision of the Foothillers, 18-4, at Gizoni Field.
The Knights now hold a county-best 13-1-1 overall record.
The 18-run, 18-hit barrage included  home runs by Kalen Applefield, Liam Herrera, Anthony Pacino, Ryan Rivera and Carter Shultz.
Rivera, the shortstop, finished with five RBI, including a 3-run shot in the7-run fourth inning, making a winner of pitcher Holden Carpenter, who allowed just two earned runs in his 5-inning complete game.
Grossmont, once 5-0 after caoturing the season-opening Aztec-Foothiller Tournament, in dropping to 6-9-1, received a home run from Noah Barnes.
Elsewhere
El Capitan 6, Bakersfield Christian 5
LAKESIDE — A Lions Tournament game held at Hostetler Field.
Alpha Charter (Elverta,CA) 10, Mount Miguel 1 — At Spring Valley, the Matadors (4-12) received an RBI from Daniel Guzman to score Julian Lopez in the fourth inning to cut into a 8-09 deficit, but fell to the visiting Angels of Elverta, Calif.
Classical Academy 13, Monte Vista 2 (6 inn.) — At Spring Valley, Monte Vista's Jacob Schweizer collected the lone RBI for the Monarchs (6-11), part of two runs in the sixth to avoid the shutout by Caimans' pitcher Ethan Woolsey, who pitched the first five innings. Classical noved to 4-10 overall.
Otay Ranch 5, Ramona 4 (8 inn.) — At Chula Vista, the Ramona Bulldogs scored twice in the sixth and the game-tying run in the seventh, but fell in 8 innings in an upset bid of the host Mustnags. Otay Ranch mocves to 11-8-1; Ramona goes to 4-11.
Escondido Carter 13, ECVHS 0
EL CAJON — Escondido Charter senior Mateo Encinas struck out nine El Cajon Valley batters and raced just two batters over the minimum, leading the White Tigers to a shutout of the Braves in Monday's (Apr. 11) Lions Tournament contest,
Encinas started slowly witha leadoff walk to Chris Cosio in the first inning, followed by a strje out then Ruben Cosio was hit by a pitch. Afterward, Encinas retired the nect 14 consecutive batters for his five-inning no-hitter.
Escondido Charter (11-1 overall) received a 3-run homer from Diego Pena to open the scoring in the first then was joined by White Tigers teammate Mark Garcia with three RBI each.
ECVHS fell to 2-6-1.
Other Scores
El Capitan 6, Bakersfield Christian 5.
493 total views, 2 views today