Scotties overcome Steele's upset bid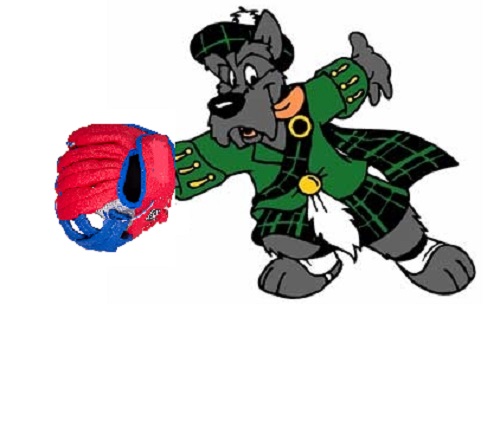 2022 EAST COUNTY PREP SOFTBALL
By Tyler Gribble
Special to ECS.com
SPRING VALLEY – For the second time this season, the Helix Highlanders prevailed in a nail-biter over the Steele Canyon Cougars, 5-4 in 8 innings.
The only difference: it  was the Scotties who were trailing late, tying the game in the seventh inning before finally securing the victory.
The Helix bats started hot, with singles from Kori Jonilonis and Amber Young setting the table for a 2 RBI double by starting pitcher Sophia Ramuno to give her team the early lead. However, the Cougars responded quickly in the bottom of the inning. The first four batters in the lineup reached base safely, including an RBI single by Abby Curran. Later, a sacrifice fly off of the bat of Isabella Azevedo drove in Allyson Haessly tied the game 2-2.
In the bottom of the third, Janea Wilson led off with a double to set up another scoring opportunity for the Cougars. Two outs later, Mariah Mata singled into right, where a fielding error allowed Wilson to score easily, giving Steele Canyon the 3-2 lead.
Following their first inning outburst, the Helix bats went quiet before finally breaking through in the top of the seventh inning. Kamryn Evans, representing the tying run, led the inning off with a double before coming home to score on a misplayed line drive hit by Lauren Farace. In the top of the eighth, Sophia Ramuno, leading off, singled before being replaced by courtesy runner Jadalyn Tedtaotao. Tedtaotao advanced to second on a passed ball and then to third on a sacrifice bunt, before finally scoring the go-ahead run on a squeeze play bunt off of the bat of Ivy Greene.
Both starting pitchers went the distance in the eight inning contest, with Ramuno securing the victory and Shellstrom being saddled with the loss. Ramuno struck out six and allowed eight hits and three runs, while Shellstrom struck out four and allowed eight hits and four runs.