Madden places third at Ironman Worlds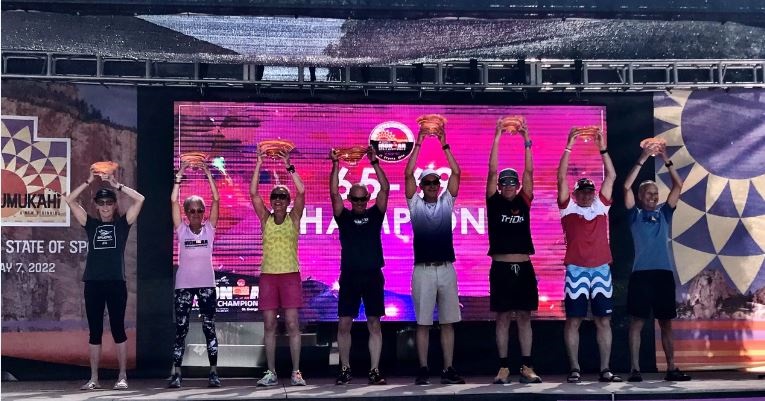 2022 LOCAL COVERAGE
From staff and wire reports
ST. GEORGE, Utah — Kurt Madden, a high school classmate of baseball great Alan Trammell at Kearny High in the 1970s, is still going strong in his mid-60s.
Madden, who made his professional athletics debut as a coach in the East County, finished in third place in the Male 65-69 flight to reach the podium of the Ironman World Championships. The COVID-19 delayed triathlon event was held in Southwest Utah followed four decades in Kailua-Kona, Hawai'i, where the event will return this October.
Madden, ranked No. 1 in the world in the 60-64 Division for three years, entered this season's Ironman rated No. 1 in the next age group after capturing five of his six previous starts, whether at 70.3 (half Ironman distance) or the full course like this one.
Madden completed the 4.0-mile swim, 120-mile cycling and a 26.2-mile marathon in a solid time of 12:25:00.
The only competitors ahead of Madden were champion Martin Gannon of Great Britain (11:09:42) and American Bruce Thompson (12:17:55), a former world champion at M60-64.
A month earlier, Madden also finished third at the Oceanside Triathlon, which served as a warm-up event to the world championship because of the date/site changes of Ironman.
In the main events, Daniela Ryf of Switzerland won her fifth title in 8:34:59. The men's titlist was Norway's Kristian Blummenfelt (7:49:16).