First-ever CIF playoff triumph for Liberty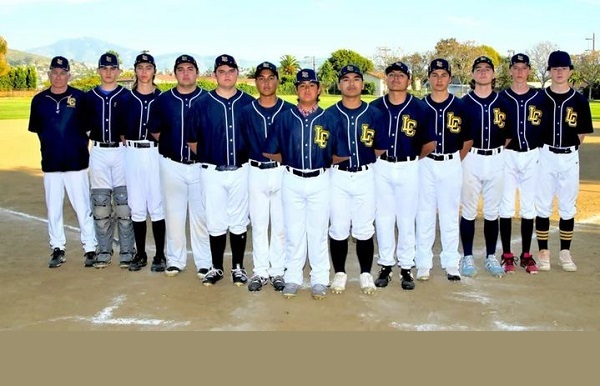 2022 EAST COUNTY PREP BASEBALL
ECS staff report
Division 5
Liberty Charter 6, Calipatria 5 (8 inn.)
LEMON GROVE — Liberty Charter junior Nathan Bott registered two hits and an RBI, as the Lions downed Calipatria, 6-5, in a CIF San Diego Section Division 5 playoff contest Wednesday (May 18).
The triumph was Liberty Charter's first-ever postseason victory since the school began varsity baseball for the 2014 season. The school was winless in four other trips to the postseason, including three losses in 2015 during the CIF's failed one-year experiment with a pool-play format which was quickly voted out.
Along with Bott, three other Lions ballplayers drove in runs, including senior Carter Davis, plus a pair of freshmen, Andruw Godinez and Brody Harris.
Bott was also the winning pitcher in relief. Starter Jaxon Adrain was pulled two outs shy of a 2-hit, complete-game, striking out eight Hornets batters; all five runs were unearned.
Bott finished the seventh and pitched the eighth, before the Lions scored for the walk-off winning run scored by Nathan Banks, racing home from second base on a basehit to right field by freshman Andruw Godinez.
Liberty Charter (15-6 overall), the third-seed,return to action Friday by hosting the Palo Verde Valley Yellowjackets of Blythe, Calif., at 3:30 p.m. P.V.V., seeded 10th, are 2-0 in postseason with upset victories over No. 7 St. Joseph (San Marcos) and No. 2 Coastal Academy of Oceanside.