Granite Hills earns CIFSDS Open berth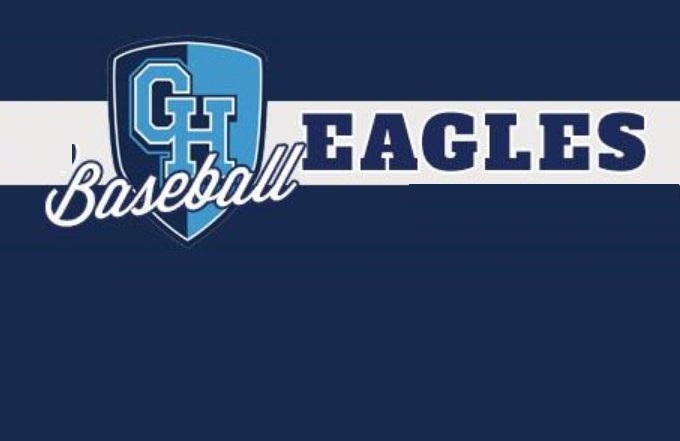 2022 EAST COUNTY PREP BASEBALL
By Nick Pellegrino
ECS staff writer
EL CAJON — Granite Hills cleanup hitter Camden Sos capped a 5-run rally with a two-out, go-ahead hit with the bases loaded, earning an opportunity for the Eagles to affirm their ranking as the best baseball club in the San Diego Section by advancing to the Open Division championship contest after rallying past Rancho Bernardo, 6-5, Tuesday (May 24).
The Eagles (24-5 overall), unbeaten in CIF action, will need to wait one day to find an opponent. In the other half of the draw, second-ranked La Costa Canyon nipped Torrey Pines, 4-3, forcing a playback final on Wednesday in the double-elimination phase of the event.
The single-game finale for the crown will be held at UC San Diego's Triton Field on Friday at 7 p.m.
Rancho Bernardo was also in line to forge a playback final after tallying four times in the third inning to assume a 4-1 lead. However. the Eagles bounced back with five five runs in the fourth to re-gain the lead for keeps.
The decisive trip to the plate by the Eagles was again ignited by Spencer Davis, who stroked a lead triple into the right-field corner. With the ball in front of him when he reached the bag at first, Davis read the defender and stormed through second base and beat the throw to third.
Ethan McNish-Heider followed with an RBI single. Although RB still led, 4-2, the momentum clearly turned.
With one down, Cody Macias walked and Hudson Beamon singled to load the bases. More importantly, it turned over the batting order.
Lead-off batter Brenden Lewis lifted a sacrifice fly to move within 4-3, then the Broncos uncorked a wild pitch to plate pinch-runner Kadin Collier to level the contest.
With an open base, RB elected to issue an intentional walk to Grant Mac Arthur. Readers of this website know well, such strategy against Granite Hills (plus Helix and Santana) hasn't worked well all season.
Jacob Embleton was hit by a pitch to load the bases, then on cue, Sos, who took over cleanup hitting duties at mid-season, followed with the clutch, go-ahead, 2-run single to right field. Beamon and Mac Arthur scored.
Rancho Bernardo tried to comeback a second time with an unearned run in the fifth.
From then on, the baseball was handed to Granite Hills closer Brenden Lewis, who registered five of his six outs on strikeouts, firing 1-hit relief to collect the save.
Lewis now owns seven saves this season,becoming the second East County player to reach the total this century, joining Robert Stevens of Helix in 2003.
The high this century is eight by Chris Barkley of Steele Canyon in 2014. The East County and CIFSDS record is 13 by Grossmont's John Tatum in 1990.
Eagles winning pitcher Nico Tomasello went five frames, taking over the East County lead in victories at 8-1.
Tomasello now leads teammate Chandler Henry and Helix's Wyatt Laub (both 7-1). Koda Alto (7-3) of Santana also owns seven wins.
Collecting two hits each for Granite Hills were McNish-Heider, Davis, Beamon and Macias to support an 11-hit attack.
Rancho Bernardo (20-12), which defeated Santana to advance to the Upper Bracket final, reached the 20-win plateau for the 13th consecutive full season.
The first five hitters on the Broncos lineup card all had hits, including a pair by designated hitter Kevin Takeuchi, a junior. Sophomore catcher Josh Hartman added two RBI. Both posted doubles.