Madden's Kona visit: Ironman 70.3 podium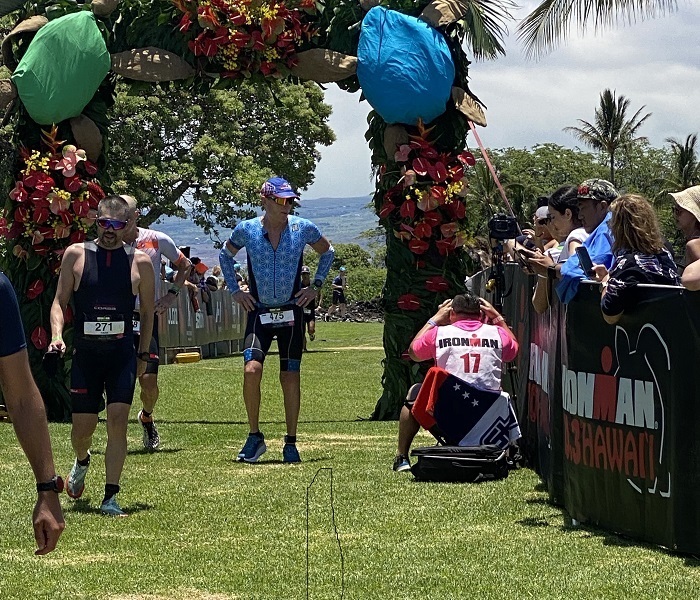 2022 LOCAL COVERAGE –  TRIATHLON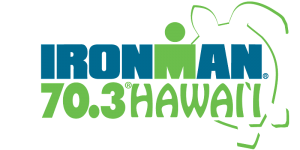 By Nick Pellegrino
ECS staff writer
HAPUNA BEACH STATE PARK, WAIMEA, Hawai'i – It's a touch ironic, following the relocation of last month's Ironman World Championships, which were switched from the Kona coastline of Hawai'i to St. George, Utah,due to COVID-19 concerns, that the next race in the world's most revered  endurance racing series was the annual half Ironman ("70.3" in the sport's parlance) on the north end of the Island of Hawai'i.
In fact, half of the cycling road course used for the event is also the road utilized for worlds, , so competitors were well familiar with the rolling landscape, featuring mild temperatures just touching 85 degrees on Saturday (June 5). It was also a major factor to outstading times in all divisions.
Among those finishers, as expected, included San Diego's Kurt Madden, the world's top-ranked athlete in the Mens 65-69 category. He cemented his rating with yet another podium performance, finishing in third place with a sub-6-hour clocking among the world-class field.
"This event provided opportunities to experience all of the environmental conditions on the Big Island from pristine ocean conditions during the swim, the winds and rain in the lava fields on the bike, and the relentless heat and humidity of the mid-day sun while running a half-marathon on golf courses and golf cart paths," said Madden.
"What was even more ironic was that I did not hear one complaint from a competitor or volunteer from the start to the finish."
Madden finished the "half-Ironman: in 5:56:29 (pace of 10:47) as the third of three straight American finishers.
The champion was Garrett  Delessandro 5:41:15) of Coéur Sports, who finished fifth at Oceanside two months ago, followed by Ron Saetermoe of Orange County Triathlon Club ((5:53:08).
Madden, who represents Tri-Dot Triathlon Training, again was the leader in the swim, stepping out of the ocean in 32:32.
"The venue is pristine with a 1.2-mile swim in a bay directly off of the Fairmont Hotel," he noted.
In his transition time into cycling was tied for first. then posted the second-best cycling time of 2:50.55 over, what Madden called, "The infamous Queen K highway," before getting passes byDelessandro  and Saetermoe  during the half-marathon, consisting of threee loops along the Kohala Coast course.
"As my coach, John Mayfield, has let me know, 'Get it done!,'" he added.
Madden started his own coaching career some 40 ears ago with the Eartland Swimming Association based in the East County.