Lions on the move… Eastbound to Alpine
2022 LOCAL COVERAGE
By Nick Pellegrino
ECS staff writer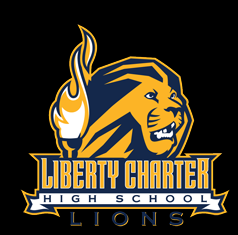 ALPINE — In a relocation project approved nearly two years but slowed by legal action, Liberty Charter High School has vacated its ocation in Lemon Grove and will become the first high school in the community of Alpine.
Long sought by Alpine residents, the move of the Literacy First school is not a panacea in the decades-long march to gain its own high school, rather than long daily commutes to Lakeside (El Capitan), El Cajon (Granite Hills), Jamul/Rancho San Diego (Steele Canyon), or private schools such as Christian High in El Cajon.
"One of the beliefs at our school is that the staff knows all of our students by name," said Linn Dunton, the director of athletics for Liberty Charter.
Most Liberty Charter students are already in the Literacy First system through Liberty Charter Middle School. Thus, it's not known have many Alpine based students already in the Grossmont Union High School District system will be able to enroll with Liberty Charter,
Liyeracy First, the parent company, has been seeking to build a campus on undeveloped land just outside the El Cajon city limits near Valhalla High. However, Rancho San Diego residents continue a legal battle, which is costing the private school time and money even though it was most legal challenges.
The Alpine campus will officially open this week on an 14-acre parcel that once was home to Alpine Elementary School, located just above the Alpine Recreation Center.
Most Lions indoor sporting events will be held at nearby Joan MacQueen Middle School, which also welcomes in a new principal in Brian Bailey.
For a decade, Liberty Charter operated at the old Palm Avenue Middle School. However, officials from the Lemon Grove School District is transferring the site into a pre-kindergarten student development facility.
When the Alpine facility became availavle, Literacy First jumped at the opportunity. The process of upgrading the facility will soon be completed.
Residents in Alpine have sought a community public high school for more than four decades, including seeking assistance through local courts in recent years. However, officials from the Grossmont Union High School District countered that it's following state guidelines regarding the district's shrinking student enrollments among all schools.
Athletics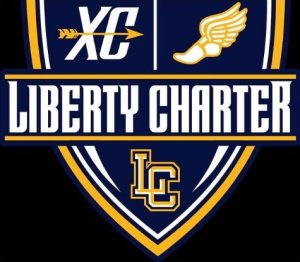 Although Liberty Charter doesn't field a full line-up of sports programs similar to the area's largest program in Granite Hills, the Lions offer a strong varsity in the major sports, plus a unique feature wth a varsity flag football team, which competes against other smaller schools which don;t possess the student population or budget for a traditional, full-contact football program.
Plua,working out, training and playing home contests at altitude — Alpine sits at an elevation of more than 1,800 feet — the Lions may gain a slight advantage to bring a CIF championship to the western edge of the Cuyamaca Mountains.
According to San Diego triathlete Kurt Madden, the world's tyop-ranled competitotr in the Male 65-69 category after dominating the Male 60-63 division, a real advantage may not occue until 2,500 feet, but working out in Alpine's crisp air could aid all Lions student-athletes.
Officials from Alpine Union School District announced its approval of Liberty Charter coming to town last spring on March 16. READ MORE
Added Dunton, "The community have been very welcoming to our school and especially our Athletic program. They have wonderful volunteers and we are working together for the benefit of all kids.
"The community plays all kinds of sports, including those attending LCHS. AYSO alone has 60 teams, not to mention lacrosse, ASA softball and Little League baseball," noted Dunton.
"We are looking forward to seeing how we can serve the Alpine community and especially their sports programs. We want to be an asset and a blessing."
The first Lions home game in Alpin will be Tuesday (Aug. 16), hosting Mission Bay in girls volleyball, starting at 6 p.m.
While Liberty Charter will use Joan MacQueen M.S. as its home base for many sports, Foothills Christian renewed its agreement to utilize the gymnasium at nearby Los Coches Middle School in Blossom Valley.
692 total views, 8 views today