EAST COUNTY FEARLESS FORECASTER – WEEK ONE
Santana and Mountain Empire scrimmage last week. / Tammy Ryan
2022 EAST COUNTY PREP FOOTBALL
EAST COUNTY FEARLESS FORECASTER – WEEK ONE
By Ramon Scott
EastCountySports.com
EL CAJON – There are many that will say that high school football is unpredictable and that anything can happen on Friday night.
And while there are upsets here and there every season, rarely are there very many.
That's what makes knocking off a higher-rated opponent so special at this level.
One win over a stronger opponent may be the first in years for some programs, making lasting memories for players that may not ultimately reach their championship goals.
And while closer matches may lend to having the underdog winning over a say, a ranked opponent, a little more often, it is history – and not the ratings, rankings, or the media that determines what team is expected to claim victory.
In the case of the Grossmont Conference, many of the previously one-sided series have been discontinued for a lack of competitive balance between the two leagues – the Grossmont Hills League and the Grossmont Valley League.
What were once long-standing and traditional annual meetings have been scrapped for longer bus rides but more competitive contests, often against teams similar to the one's clubs might face in their divisional playoffs.
But there are still matchups that can be competitively made within the Grossmont Conference that could yield highly-competitive results.
The Grossmont Conference had just one such cross-league game last season but it wasn't competitive on the scoreboard.
On Friday night, the Grossmont Foothillers and West Hills Wolf Pack will resume an obvious convenience and meet at Adams Field at Grossmont High.
The teams have basically a short two-highway jaunt that takes less than 15 minutes to traverse. And competitiveness between the two clubs was a two-way street until recently.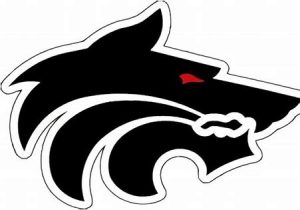 The series hasn't really gone away, the programs just had to find the opportunity to resume it. For several years, West Hills competed in the conference's higher-rated league.
And before the conference's last major realignment they were long-time foes, as well, as these former league rivals from the old Grossmont South League will be meeting for the 30th time.
Grossmont has won eight straight in the series with the last West Hills win coming in 2008. Grossmont leads the series, 15-14, after WHHS dominated early on.
And those that follow the ratings, rankings, computer predictions, and media prognostications will see that the Foothillers are still the firm favorite on Friday.
But a closer look might reveal that the visiting Wolf Pack can certainly give the Foothillers a challenge on the opening night of the season.
After all, it was West Hills that won the Grossmont Valley League last season with a perfect 6-0 record. The Wolf Pack went 11-1 overall, as veteran head coach Casey Ash guided the team to the best record in program history.
Grossmont, meanwhile, started 2-0 but then faced a difficult schedule. The hard work paid off with a regular season win over Granite Hills and then a true road upset of league rival Steele Canyon in the Division I playoffs. Still, the Hillers finished just 4-8 under then-first-year head coach Chris Holmes.
Maybe the case can be made that West Hills will have to replace some of its talented stars from last year's generational team.
However, Grossmont has to replace nearly 100 percent of its offensive production lost to graduation.
The ratings don't take personnel into consideration, however, just the results and some algorithmic adjustments, apparently.
In fact, the top decorated player in the game will come from the West Hills side in senior linebacker Braden Wilson, the GVL's Defensive Player of the Year last season.
Grossmont will likely still look like Grossmont on offense with 6-foot-2 junior transfer Hudson Herber, who passed for 1,266 yards and 10 touchdowns last season at Coronado. He also rushed for six touchdowns.
The Foothillers might say they are more likely to be run-heavy, but Herber is considered to be one of the best junior quarterbacks in the county. Top targets will likely be seniors Nolan Kelly and Justin Brown.
Shane Hopson, off a breakout sophomore season at El Cajon Valley with 16 receptions for a 23.6-yard average, including four touchdowns, is now with Grossmont.
The Hillers have some names on defense, particularly in the secondary with standout juniors Joseph Benevente, a corner, and Joshua Ferrara, a safety.
Grossmont, with defensive coordinator Zack Smith, is also led on defense by linebacker Scott Roberts.
Senior Nick Parra is part of a senior-strong offensive line. The Foothillers tried to achieve more balance last season but the results were negligible.
West Hills has a new quarterback in junior Collin Dill. The Wolf Pack were versatile and highly successful last season with Dill lined up everywhere on the field, including as a QB. While he will be asked to pass, his speed makes him a serious running threat on every snap after gaining nearly 500 yards with nine touchdowns last season.
The Wolf Pack is led up front by two-way senior Gavin Condon.
Junior Diego Calderon is a strong two-way player who shined at running back late in the season with speed and agility that belies his frame. He had 500 total yards and scored eight touchdowns last season.
In addition to Wilson, who was also a second-team All-CIF defensive choice, the Pack return senior Rye Schultz.
The game figures to have two of the better specialists in the contest in the Wolf Pack's Tyler Haley, a top kicker in the East County last season, and Grossmont's John Butcher, a strong-legged punter.
The Wolf Pack return just seven starters in all but are a re-load type of team currently given the depth of their program… GROSSMONT, 30-20.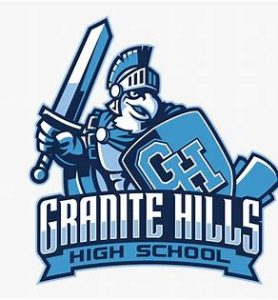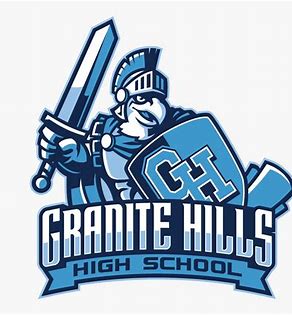 No. 12 GRANITE HILLS at No. 10 POWAY – A top matchup to open the season in three of the last four years but it has been the Eagles coming out on top each time – and winning by four points in all three of the games.
"We have a big game in Week 1 against a Top 10 team in Poway," Granite Hills head coach Kellan Cobbs said. "Should be a good one."
Granite Hills' Zak Darling rushed for a 16-yard touchdown with 2:16 left in the fourth quarter to lift the Eagles to the win at home just about a year ago to the day. Both teams were coming off league championships in the shortened 2020 season.
Darling returns as does athletic back Joaquin Thomas, an explosive senior two-way star who could assume some quarterback duties.
Senior Nico Tomasello, who took a majority of the snaps for the Eagles at quarterback last season, also returns.
The Eagles have veterans on the offensive line, including 6-foot-5, 300-pounder Eric Delgado.
Granite Hills returns four starters in the defensive secondary, and have one of the conference's top returning defensive players in junior Jordan Glaze.
A top player in the East County this season figures to be transfer Damarrion White.
White, who was impressive as a sophomore at El Cajon Valley last season, is one of the top junior defensive lineman prospects in the county. He has received scholarship offers from Washington, Washington State, and Fresno State.
Granite has other veterans on defense, including defensive back Peterson.
The Titans shared the Palomar championship last season and return 17 starters, including rumblin' Connor Rath, who rushed for 1,163 yards and 12 touchdowns last season.
Despite their success over the Titans, all the preseason ratings, rankings, and polls have the Poway ahead of the Eagles but the hosts will still have to prove it on Friday night… POWAY, 22-21.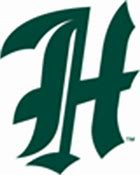 No. 6 HELIX at MIRA MESA – The defending CIF Division I champion Helix Highlanders have a new head coach but a man familiar with the program in 13-year defensive coordinator Damaja Jones, a Helix grad.
Helix finished 9-4 last season and won the Grossmont Hills League title, as well.
Helix may be looking for a new offensive identity under Jones but more out of necessity than philosophy.
Helix has had back-to-back record-setting rushers to keep the Highlanders near the top of the division but with junior quarterback Ryland Jessee in his third varsity season, the Scotties may end up more balanced than in years past.
Jessee had 1,683 yards and 13 touchdowns through the air last season.
Helix returns 11 all-GVL members from last season's club, including two-way man Adren Parker, a veteran with elite speed who is already trending with his preseason highlights.
The Highlanders' list of returnees is practically full of household names already to local prep football fans, including senior Puka Noa, a two-way player expected to play the same role as his brothers that preceded him.
Helix has some of the county's top linemen in Ryan Mason, Jeremiah Savaiinea, Anthony Gash, Daniel Larsina, and Travis Ford, who had four sacks last season.
Senior tight end Quincy Herron is the leading returning receiver with 18 receptions for 33 yards last season.
Junior Kairo Kahananui is a two-way player and standout at linebacker.
This will be the first full season for Mira Mesa head coach Aurelio Morales following the mid-season death of one-time Highlander assistant Chris Thompson, a tragic result of the pandemic.
The Marauders were awesome last season considering the circumstances, finishing with a 7-4 record. Mira Mesa plays in the Eastern League with the Christian High Patriots.
Makei Thompson rushed for nearly 1,000 yards last season for the Marauders. Quarterback Tyson Line, a junior, threw for 1,178 yards and nine touchdowns in '21.
Helix won last year's season opener, 28-20, after trailing, thanks in part to a 97-yard kickoff return for a touchdown by Makei Thompson to open the second half.
Kevin Allen, now a junior, rushed for a touchdown for Helix with four minutes left in the game to make the score 21-12.
The Marauders' Chris Brown later added a 90-yard kickoff return for a score. He is a member of this year's MMHS squad, as well.
The previous meeting before last year was back in 2009, with Helix winning 43-35.
Helix leads series, 5-2, with Mira Mesa winning in 2008, 19-17, and in the 1992 CIF playoffs, 12-7.
Mira Mesa seems to play well against the Highlanders… HELIX, 27-20.
HERITAGE (Menifee) at No. 14 STEELE CANYON – The Cougars will be the team with something to prove in the Grossmont Hills League with losses to Granite Hills and Grossmont (in the playoffs) late last season.
Steele Canyon will start to try to get the order reset when they open by hosting Heritage, of Menafee.
The Patriots, out of the Ivy League in the Southern Section, figure to be a considerable underdog against the Cougars.
Heritage, which returns just five starters, is ranked 23rd in the Inland Sports Top 25 preseason poll. The Pats feature running back Angelo Serna, who rushed for nearly 700 yards last season, and senior Angelo Sio, who had 20 receptions with a pair of touchdowns in '21.
Steele Canyon may have finished just 3-8 last season but still, has a reputation as one of the county's top programs, hence the No. 14 preseason ranking. The Cougars return 13 starters, with eight of them coming on the offensive side of the football.
The Cougars will feature All-CIF second-team running back Major Givens, now a senior, behind a veteran offensive line that includes junior Nathan Manzo, a second-team All-GHL selection last season. Givens, a three-star prospect, gave his commitment recently to Montana State. Givens rushed for 1,500 yards and 12 touchdowns last year.
Steele Canyon also has one of the conference's top returning receivers in A.J. Cornthwaite, a second-team All-GVL performer last year for Valhalla. Senior Quentin Stevens had 23 receptions for the Cougs last season.
Who will throw the ball has been an early season question over the last couple of years at Steele Canyon but they currently have one of the notable young quarterback prospects in sophomore Joshua Herber, the younger brother of the Grossmont starter who comes over from Christian High.
Keanu Pettiford, a senior, is one of the conference's top returning defensive players after being named second-team all-East County at linebacker last season.
The teams of the Grossmont Hills have to reach pretty far to find opponents these days… STEELE CANYON, 27-23.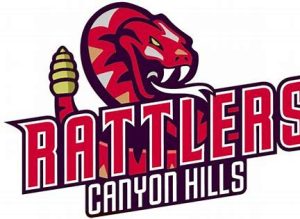 CANYON HILLS at EL CAPITAN – Last season, following Serra High's name change to the Canyon Hills Rattlers, its first football game under the rebranding was against El Capitan.
Canyon Hills had new scarlet and black uniforms but the same 'ol brown and gold end zone and the Vaqueros got there far more frequently, 46-12, but it was still the first-ever meeting between the schools.
The Vaqueros finished second in the Grossmont Valley League (5-1) and went 9-3, including an overtime playoff win last season.
A veteran defense will be the backbone to start the season for this year's El Cap club, led by first-team All-Grossmont Valley League linebacker Dominic Denha.
Senior Angel Diaz and junior Julian May are two-way leaders who will carry the ball out of the backfield. Diaz was a first-team All-GVL running back, while May was a second-team All-GVL defensive back in '21 who scored a touchdown in the Canyon Hills game last season.
Senior quarterback Bruce Newland passed for 456 yards last season with five touchdowns and no interceptions in a part-time role. He showed good touch in several games last season, including a 94-yard touchdown pass against the Rattlers in the victory last season.
Senior Bradley Larsen, a first-team All-GVL offensive lineman last season, leads the Vaqueros up front on both sides of the line. Seniors Duston Godbold and Luke Stevens were both second-team all-GVL offensive linemen in '21.
Also on defense, El Cap boasts juniors Chance LaChappa and Saxon Plasterer, who had a strong performance in the opener last season in this game.
Sophomore Ayden Banegas is a fast-rising two-way prospect.
Canyon Hills shifts from the Eastern League to the City League following a 1-8 season in 2021.
The Rattlers figure to improve on that mark but have little to go on from last season… EL CAPITAN, 35-17.
No 20 CHRISTIAN at No. 13 RAMONA –
The teams meet for the first time in 36 years.
Christian High has a new head coach in Patrick Bugg, who was an assistant on the staff last season. He has 17 returning starters to start an improvement on a 6-5 season in 2021.
The Patriots have an absolutely now-familiar passing combo in quarterback Jake Davila and receiver Joey Merritt. The senior duo figures to put up big numbers together once again this season.
Davila has another top target in senior Hunter Provience, a college tight end prospect that is thriving under Bugg, who was a school Hall of Fame tight end at Eastern Kentucky, where he scored 21 career touchdowns.
Davila is a rushing threat who rushed for 500 yards and scored 10 touchdowns last season. Provience and Merritt combined for over 1,200 yards receiving last season.
Senior Aiden Hypes is a two-way player at linebacker and lead running back. Senior Aaron Shebloski is another leading two-way veteran for the Pats.
Ramona has one of the top home-field edges in the county but is rebuilding its passing game. Still, the Bulldogs have always been able to put together a strong running game and will do so with senior Adrian Enriquez, who had 8 touchdowns last season. Junior Azlan Enriquez, who caught seven touchdowns last year, could be Ramona's quarterback on Friday.
Christian won that first meeting in 1986 at Valley Stadium, 33-0, but also won a game at Bulldog Stadium in 1975 when the Patriots defeated Julian, 28-14, for the San Diego CIF Class 1A  championship under head coach Rick White.
Both teams are in awesomely-competitive Division II this season and the Patriots find themselves looking up at the Bulldogs in ratings heading into this opener… RAMONA, 28-24.
SANTANA at POINT LOMA – The Sultans did themselves no favors with an opening date on the road against the Pointers. Both teams are among the top handful of championship contenders in Division III this season.
Santana won't necessarily be overmatched coming off another stellar season, finishing 8-3 overall, including an overtime playoff win over Imperial. Point Loma went just 4-6 last season but figures to be much improved under head coach Joel Allen, the former Christian High Patriot.
Senior tight end and linebacker Landen Bailey was a first-team All-Grossmont Valley League defender last season, as was senior lineman Skyler Trahan.
More returning standouts for the Sultans include junior running back Linden Benson, senior two-way Hayden Sheehan, junior two-way Isaiah Lloyd, senior two-way Reed Robertson, and junior lineman Jacob Galbreath.
The Sultans have one of the conference's top returning kickers in Jackson Scott, who has already proven his mettle in the clutch.
Senior quarterback Nick Leger had his season cut short with an injury last season in the biggest game of the season against El Capitan. He looked sharp in the team's first five games, all of which were victories.
Point Loma leads the series, 3-0, with wins in 2002, 2013-14.
The Pointers move from the Eastern League to the City League. They return quarterback Jackson Emerson, who threw for nearly 900 yards last season, and Chase Lowary, who had over 900 total yards and over 100 total tackles.
The Pointers appear to have a pretty big edge according to many of the preseason ratings but shouldn't be as big of an underdog as those numbers suggest… POINT LOMA, 28-17.
MARANATHA CHRISTIAN at MONTE VISTA – Monte Vista has a much more competitive schedule this season after finishing winless in 2021.
The Monarchs are likely the favorite in their season-opener against the visiting Eagles, who are coached by former Charger Nick Novak.
Monte Vista will be led by seniors Da'Marcus Hill, Alejandro Robles, Auden Baum, Jose Perez, and Nathaniel Barragan. Most of the Monarchs' starters are two-way players.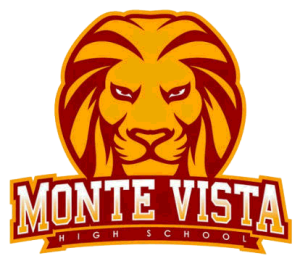 Junior Matthew Felix represents the future building blocks for county coaching legend Ron Hamamoto. The team returns just six starters, including just two on defense.
Maranatha Christian, which finished 3-8 last season and is in Division V, moves from the Pacific League to the Sunset League.
This is the first meeting between the schools.
With the Monarchs finally able to get their schedule more on par with their playoff division (Division IV), the team can use positive on-field events to gain confidence and hit the win column more often… MONTE VISTA, 26-20.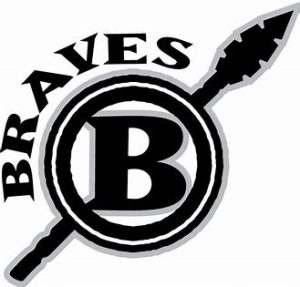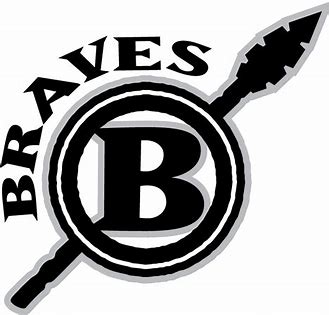 EL CAJON VALLEY at MISSION BAY –
The Braves were eliminated by the Buccaneers in the Division V playoffs last season after a long-awaited road playoff victory over Army and Navy Academy a week earlier.
The playoff result proved the true growth of the El Cajon Valley program under head coach Nick Osborn.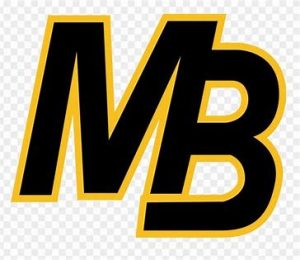 Senior Kal-El Gordon has already proven to be one of the top-performing running backs in the county on any given night. He rushed for 1,400 yards and nine touchdowns last season.
Junior Paris Dixon was an impact player from Week 1 against the Bucs as a sophomore. Already one of the top defensive backs in the conference, he tied for the East County lead in interceptions with five in '21.
Both Gordon and Dixon were first-team All-GVL picks at their highlighted position. Darick Dubose, a junior, appears to be the quarterback after a good scrimmage performance last week.
Senior Yasir Blair and junior Enrique Hernandez anchor the line on both sides. Most of the Braves' top players are two-way starters, including junior returnee Omar Jaimes, who had 46 tackles last season.
Since 1991, the Bucs have won nine straight in the series with the Braves. The Braves' last win over Mission Bay came in 1990, 21-6 at home. Mission Bay leads the series, 13-3.
The other wins for ECV were 42-27 in 1973, and a remarkable 1987 season opener, 5-0 (Five-to-Nothing). There should be a few more points scored here… MISSION BAY, 35-22.
VALHALLA at HILLTOP – The Norsemen have a new head coach in Valhalla grad Wayne Cherry, who comes over from his last stint as the offensive line coach at Grossmont College. He also had high school coaching stints on the staff of Vista and El Camino.
Valhalla went 3-8 last season, including a victory in this opener against the Lancers, although that was on home turf, 14-8. The Norsemen got league wins over league foes El Cajon Valley and Monte Vista.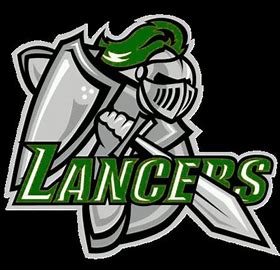 Returning senior defensive end Khalil Plummer played a big part in that one keeping the Lancers out of the end zone late, including a goal-line stop in the fourth quarter.
Joining Plummer to lead the defense is Ryan McMullen.
Top returnees from last year's club also include offensive lineman Jack Parra, senior receiver Brasen Madden, and Braxton Estes, who shifts from defense to quarterback.
The Lancers are also led by a former Chargers' specialist in 11-year NFL veteran punter Bryan Wagner, a Hilltop alum.
Hilltop is led by senior two-way man Tyeron Washinton and Subastian Calara, another senior two-way standout.
The Lancers have other top players in senior quarterback and safety Jorge Garcia, two-way outside man Angelo Zapata, and junior receiver Isaac Meza.
Hilltop gets a double-dose of the Grossmont Valley League with a matchup against El Capitan next week.
The Lancers won the only other meeting this century. The teams met six-straight years between 1985-90 with the Norsemen winning five of the six meetings.
These teams are closely rated in Division IV to open the season… HILLTOP, 23-20.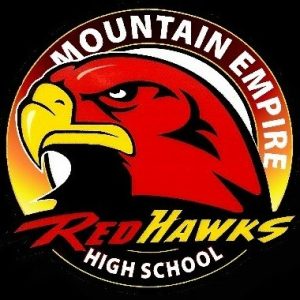 MOUNTAIN EMPIRE at HOOVER –
The Red Hawks will "travel" for the road portion of their league schedule after moving to the Pacific League for this season. The RedHawks are already well familiar with the commute west over the last few seasons under head coach Bernard Vann.
So Friday night's trip to Hoover is just part of the routine for Mountain Empire, which choked the Cardinals, 28-0, at home last season, one of four RedHawk shutouts on the season which accounted for all four of the team's victories.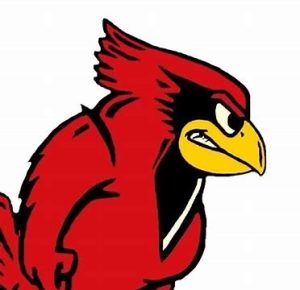 Two-way senior Hunter Morgan was a first-team all-Desert League pick last season, while David Lothspeich earned second-team all-league honors. The duo combined for 83 tackles last season.
Veteran junior Mannix Gonzlez returns to his running back position, while quarterback Corey Vann returns from a season-ending injury in Week 3 of last season.
The 'Hawks could pass and pass well with Vann before having to turn to a run-dominated attack during his absence.
The win over Hoover was in Week 5 on Homecoming, without Vann, as the RedHawks rushed for 417 yards for an average of nearly 12 yards per carry. It was the second-straight shutout for MEHS over the Cards, as the RedHawks won 41-0 at Breitbard Stadium in 2018, then again 21-7 at home in 2017.
Hoover won in 2014, but the last matchup prior to that came in 1949, but it was a MEHS loss to the Hoover JV, 13-0. Let's hope this one has more scoring… MOUNTAIN EMPIRE, 23-12.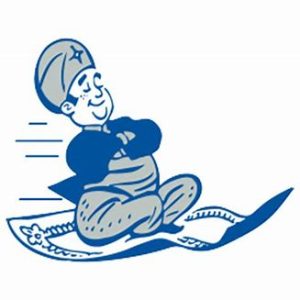 BAGDAD (ARIZ.) at FOOTHILLS CHRISTIAN (at Seau Field) – The Knights are back to 8-man football but they were a hard-trying outfit in their one-year return to the 11-man game, winning three games last season under head coach Joe Mackey.
But the Knights thrive in the 8-man format.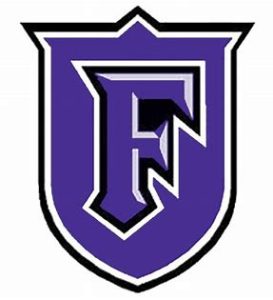 Foothills Christian went 11-0 to win the section title in 2019, capped by a 62-0 championship game win over San Diego Jewish Academy. They also beat the Lions for the section 8-man title in 2018, as well.
The Sultans went 7-4 (6-3 reg. season) a year ago but lost in the second round of the Arizona state 1A playoffs, 69-46.
Bagdad has an impressive history, including some massive wins in big games as a perennial top finisher in 1A West.
This should be an interesting matchup and if you haven't seen an 8-man football game but were interested, this might be a good one to watch. Bagdad is a strong 8-man team but rarely travels out of state… BAGDAD, 35-28.
THURSDAY NIGHT
SWEETWATER at MOUNT MIGUEL – The Matadors could have a high-profile passing connection for the next two seasons with quarterback Matthew Barton and talented junior receiver Jeremiah Castillo.
Mt. Miguel finished 4-5 last season with two games canceled due to health protocols, including an anticipated scheduled matchup with the Red Devils, which would have been an interesting encounter. The same could be said for Thursday night's season lid-lifter.
The Matadors earned three Grossmont Valley League victories last year with wins over Valhalla, El Cajon Valley, and Monte Vista.
Castillo had 864 yards of total offense last season as a quarterback, a receiver, and a runner, and was a second-team All-East County choice at defensive back.
Barton completed 57 percent of his passes with Steele Canyon last season in six games.
"My team and I have been working really hard in the offseason," Barton said. "I'm very blessed to play for coaches that believe in me and for teammates that play for each other. I'm really excited about this season and I think we are going to surprise a lot of people."
Junior Hector Armenta had four interceptions last season for the Matadors.
Junior Davian McGowan had 420 rushing yards as a sophomore and could put up a much bigger season in '22.
Senior Chris Akridge has plenty of experience entering his senior season.
Other top returnees include juniors Tyler Lopez, a second-team all-GVL selection last season at linebacker, and Eric White.
Do-it-all man Jorge Verduzco is a senior receiver and safety.
Leading the Matadors in the trenches is 6-foot-3, 300-pound senior Jesse Murguia, a first-team All-GVL pick on the offensive line last season.
The Matadors will open on a Thursday for the second straight year following a season-opening loss to Patrick Henry, 42-7, last season.
Mount Miguel has won all three meetings this century by a combined score of 140-41. Those matchups came in 2010-11, '19.
The Matadors won the game three years ago versus the Red Devils at home, 42-14. The previous series ended in 1974. SuHi leads the all-time series, 6-5-1.
Mount Miguel and Sweetwater start the season nearly tied in the San Diego CIF Division IV power ratings… MOUNT MIGUEL, 27-22.
1,182 total views, 1 views today