Tartans have no answers for Patriots
Updated: September 7, 2022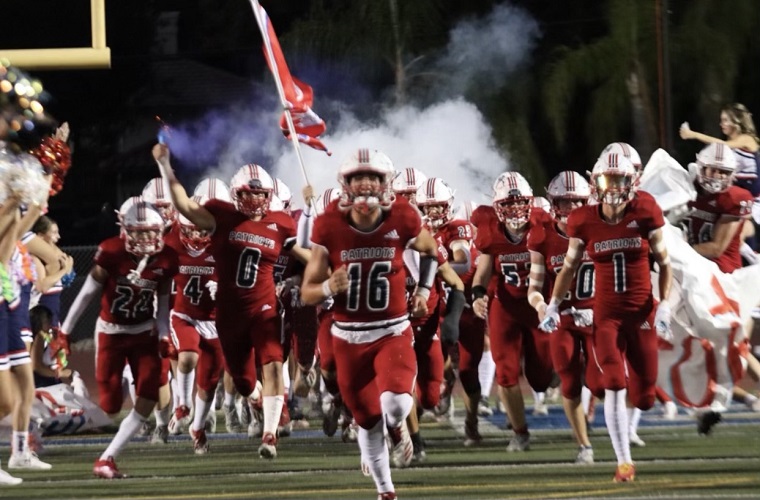 Christian High takes the field for its home opener on Friday.
2022 EAST COUNTY PREP FOOTBALL
CHRISTIAN 29, ST. MARGARET'S 7
ECS staff report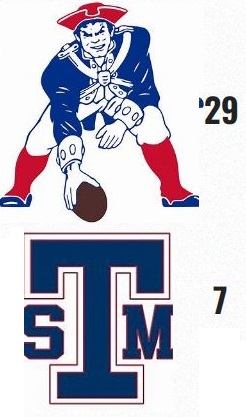 EL CAJON — Following a vivid introduction for the Christian High Patriots in their home opener on Saturday (Sept. 3), it took the team a while to get going on the field.
St. Margaret's of San Juan Capistrano, which has played Christian in CIF Southland regionals competition, stormed to a quick 7-0 lead. But then the hosts took over.
The Patriots (2-1) ran off 29 unanswered points, including 22 in the second quarter, to topple the winless Tartans, 29-7, at Valley Stadium.
Senior quarterback Jake Davila passed for three touchdowns and the Patriots rushed for 265 yards.
And Christian's defense had another big effort following the game's first score which came with just under four minutes to go in the first quarter.
Under the hot and humid conditions (even for a night game), St. Margaret's (0-3) took the early lead on a touchdown pass. But the pressure of the Patriots and the heat wore down the beach boys from south Orange County.
Christian answered back with three consecutive scoring drives entering the halftime intermission.
Pats running back Brady Bingham tied the contest on a 9-yard rush. He finished with a team-high 97 yards on 11 carries.
Davila grabbed the lead on a pair of scoring passes, including one to Joey Merritt and the other to Dylan East
The first pass went for six yards to Merritt and 14-7 lead, then a 26-yard connection with Eads made it 20-7.
In the second half, the Christian defense not only shined by blanking St. Margaret's but they opened the third period by registering a safety.
Christian senior Brady Dierkop recorded three sacks, while senior teammate Aaron Shebloski recorded a sack and had an interception.
Senior Aidan Hypes forced a fumble for Christian and also rushed for 34 yards.
Finally, Davila capped the triumph with his third TD pass, this time finding Hunter Provience from 30 yards on a short drive following the free kick.
Davila finished with 172 yards of total offense, including 124 passing.
The Patriots next play another historic rival with a long postseason history, hosting Santa Fe Christian at 7 p.m. on Friday (Sept. 8) in the middle contest of a 3-game homestand.