El Capitan's Odell joins local legends
Updated: February 4, 2023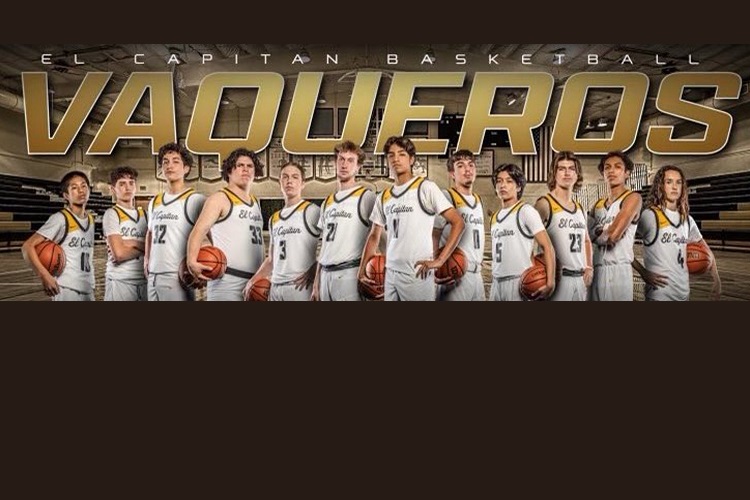 2022-23 EAST COUNTY PREP BOYS BASKETBALL
ECS staff report
SPRING VALLEY – Apparently, Mount Miguel decided to allow El Capitan sharp-shooter Micah Odell to shoot-at-will, then defend the remaining four players to gain a result.
If this was the strategy, it works — but barely.
Odell registered a game-high 41 points, but the host Matadors hung on to a 72-70 decision over the Vaqueros in Friday's ((Feb. 30) in Grossmont Valley League action at the "Mata-dome."
For Odell, it was his third 40-point effort of the season, He earlier posted 46 points against Tri-City Christian on Jan. 7, tand went for 42 points on oOuthwest (San Dieogo) on Dec. 20. However, the later efforts came in victories.
Research
In an overnight review of records from The Daily Californian, The San Diego Union  and East County Sports — this isn't necessarily 100 percent correct — Odell became the first Grossmont Conference player to hit for 40 or more in a single-season since Cam Barry of West Hills turned the trick four times in 2016-17.
Interestingly, Odell equaled Naismith Basketball Hall of Fame inductee Bill Walton III, who recorded 40-plus three times for Helix  in 1969-70.
Valhalla legend Tony Clark went for 55 points against Santana on Feb. 20, 1989, but it was lone total over 40 that season. Clark gained his totals of 40 or more while at Christian High, including totals of 50 or more on seven occasions in 1989-90.
During the Walton era, Scotties teammate Mike Dupree scored 43 points in a game, also against Mount Miguel ob Tyu., Feb. 17, 1970.
This century, Odell was tied with a pair of 40-point efforts with: Andre Nikita, El Cajon Valley (2012-13); and Domanic Safarta, Valhalla (2018-19 — in consecutive games).
Last Century, Monte Vista's Paul Landis twice went for 40 in 1964-65.
Out of the Grossmont Conference, the feat was accomplished by Foothills Christian brothers Troy Leaf and and another future UCLA and NBA center T.J. Leaf.
Here is a record that Odell DID NOT set: the Grossmont Conference mark for most points in a loss is 47, set by Granite Hills' Tim Doerr against Monte Vista in 1968-69.
Compiled by Nick Pellegrino