Braves' Boss Ross optimistic on future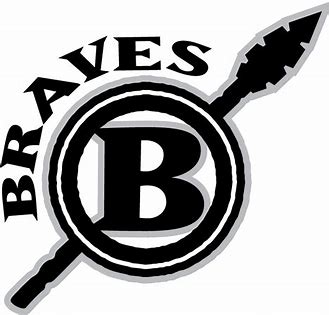 2023 EAST COUNTY PREP SOFTBALL
By Nick Pellegrino
ECS Senior writer
EL CAJON – For a coach who has three daughters that were accomplished pitchers, Jimmy Ross, the new head coach at El Cajon Valley High, knows where he needs to start to improve Braves softball.
"Sure it starts in the circle," but there's so much more to do," said Ross. "For example, when grades came out, I found out that three players were ineligible. So I have to get them to understand you need a GPA of 2.0 to stay on the team — it's not my rule, it's a district rule."
However, Ross is confident he can make a dent to improve the Braves on the softball diamond. A veteran coach in youth, club and travel ball, and hgh school programs, he's a virtual Who's Who when it comes to his East County softball knowledge.
Ross talks about many of the greats he's been around in their development, like future San Diego State pitcher Lorena Klopp,the seven Beasley sisters, the Grable sisters (Amanda and Kayti) from Santana, the Grabowski sisters (Mary and Joanna) from Christian — he listed more than two dozen top products, but others from through San Diego County. He saw all of them grow up to become superior performers.
"I just wish I was hired more than just three weeks before the season started," he added. "That would've given me time to teach the team the importance of grades and eligibility, showing up on time — just all of the things to teach them to play softball the right way."
Ross has also been known for operating youth and travel ball tournaments for more than 10 years. Plus, he's been a personal hitting and pitching coach.
His prized pupil his daughter Mice'la Ross, who is one of the few CIFSDS pitchers to achieve more than 400 strikeouts since the pitching circle was pushed back to 43 feet just over a decade ago.
So why did he accept the position at ECVHS.
"I like the challenge," Ross noted. "It may not be this year or next year, but the goal is get this team to win its first league game in a long, long time. I just need to stay patient and work with them."
The last Braves victory in league action: Apr. 25, 2013, a 14-8 decision at home against Mount Miguel — yes, it's been a decade.
To open the '23 campaign, the Braves drooped heir first two contests before rain eliminated nearly all weekend contests. Despite a pair of one-sided scores, Ross already notes improvement.
"Many of our girls did some good things that they haven't even been taught — they didn't even know they can do it," he added. "there is some talent here. We just need to get more girls to come out and play for our team."
"And once they're here, we need to keep them here. That's the problem when you're in an area with apartments — families are always moving in and out."
Ross is confident and motivated. He just needs to translate both traits to his troops.
224 total views, 1 views today