Norsemen show best on day of pitching
eastcountysports.com
2023 EAST COUNTY PREP BASEBALL
ECS staff report
CLAIREMONT MESA – The Madison Warhawks simply love facing Grossmont Conference schools.
A short hop off State Hwy. 52, gaining game seems to be a fruitful, natural test for the Warhawks — mostly because they usually win. Entering Wednesday's (Mar. 8) action, Madison was 2-1 against East County public schools, with the lone setback coming in extra innings.
However, the Warhawks were ill-prepared when facing Valhalla starting pitcher Colton Stinkeoway.
In a rare start for a ballplayer who usually comes out of the Norsemen bullpen, Stinkeoway protected a pair of first-inning runs by Orange Nation in a 2-0 verdict.
Stinkeoway came as close as you can in not tossing a complete game. He hit the maximum 100-pitch limit on the final batter, but you're allowed to finish facing that batter before getting lifted. However, on pitch No. 101 — and with both potential game-tying runs on base — Stinkeoway capped his triumph on an easy tapper to third baseman Aidan Treltas for the force out next to his bag.
Norsemen first baseball Julian Jerjees registered the lone RBI in the first — the other run was unearned — on the final of three consecutive base hits. With one down, center fielder Brennan Simonet and sophomore catcher Mace Wheeler also singled.
Madison followed with solid pitching, striking out 9 Nrsemen batters, but the damage was done thanks to Stinkeoway.
Valhalla (2-1 overall) returns home on Friday to meet San Diego High, starting at 3:30 p.m.
El Capitan 6, Valley Center 2
VALLEY CENTER – El Capitan mounted a 4-0 lead, handed half of the advantage back to Valley Center, yet immediately countered with two additional runs in the seventh inning to paste the host Jaguars, 6-2, Wednesday (Mar. 8).
The reason for Valley Center being nicknamed the Jaguars is unknown since the region is historically known for the killing of the largest California Grizzly ear in state history — in 1866, a grizzly weighing 2,200 pounds was killed at the old Lovette house in an unnamed town which would become Bear Valley because of the incident.
(EDITOR'S NOTE: The staff writer of this story once served as an intern for the San Diego Historical Society in Balboa Park.)
El Capitan may have discovered a new talent in sophomore pitcher Landon Harbach. Although still building his upper body, Harbach fired 1-hit ball over 4 1/3 innings before tiring to collect the victory.
Relief pitcher  Preston McMillin did the rest, allowing just one earned run over the final 2 2/3 frames to collect the save.
The Vaqueros also took advantage of several Valley Center mistakes, collecting just three RBI — a pai by Harbach — to maintain the lead throughout.
In the second, a sacrifice fly to right field by senior Bradley Larsen would score sophomore Emilio Fearn Flores (lead single) to open the scoring.
Then a 3-spot in the fifth saw two runs come on on a Harback ground ball was booted. Larsen scored from third base anyway, but senior Filippo Massimo Meazza properly read where the ball had skipped to and raced home for a 3-0 advantage.
Moments later, senior Brody McAuliffe raced home on a wild pitch for a 4-run lead.
El Capitan (2-1 overall) is off to only its second winning start after three ballgames in seven years. They can match the school's 3-1 start in 2016 with a win in Friday's home game against Foothills Christian, starting at 3:30 p.m.
Mission Vista 7, Foothills Christian 6
OCEANSIDE – A massive rally by Foothills Christian extended the contest after the Knights registered four runs against the Mission Vista bullpen in the seventh inning. However, the timberwolves with a run in the half-half of the seventh to escape with a 7-6 verdict over the winless Knights (0-3).
Foothills Christian, which had tallied just four runs in the first 20 innings of the season, suddenly found a solution in hitting the "On" switch.
Pinch-hitting for the ano. 9 batter, Jason Saucedo accepted a leadoff walk, scoring on a booming double by leadoff batter Dustin "Dusty" Baer.
The extra-base hit — just the fourth hit on the day by the Knights — rattled the T-Wolves pitchers, which then issued a walk and three hit batters to plate two additional runners. Still, Mission Vista was one strike away from the win when first baseman Zach Ortiz scored his second run on what the home book ruled as a passed ball.
However, Mission Vista won on an unearned run on an error and a pair of one-out singles, capped by left fielder Cain Krizan. Ironically, the MVHS pitcher who threw the passed ball (wild pitch?) received credit for the win.
Foothills Christian will try again on Friday in a rain make-up contest at El Capitan, starting at 3:30 p.m. from historic Hostetler Field.
Elsewhere
Many San Diego Section schools utilize their No. 1 pitcher for the school's first game of thr week. Unfortunately for East County ballclubs, that's who(m) they faced in an array of Wednesday (Mar. 8) shutouts.
Eastlake 9, West Hills 0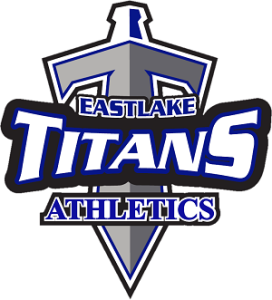 CHULA VISTA – The Eastlake Titans moved to 5-0 and will advance to the tournament championship game this weekend (to be announced) following a 3-hit blanking of the Wolf Pack.
Titans starting pitcher Isaiah Martinez, a senior, tossed four innings of 2-hit ball, but then was removed in case he's needed for the title game since this contest was well under control at 6-0 through three frames.
Eastlake's Matthew Duran batted 2-for-3 with an early RBI double.
Westview 4, Helix 0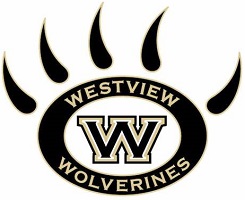 LA MESA – Westview pitcher Connor Shaw went five innings, yielding just one of two base hits by host Helix. The Wolverines moved to 3-2 overall — MaxPreps (again) has it wrong! — while the struggling Highlanders remain winless after four starts (just 3 runs on 13 total hits).
Scripps Ranch 5, Patrick Henry 0
SCRIPPS RANCH – The Scripps Ranch Falcons fired a 3-hit shutout.. but didn't report the names of their pitchers???
Montgomery 7, Steele Canyon 1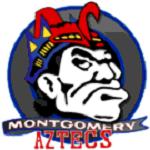 JAMUL – Montgomery junior Anthony Gonzalez yielded four hits over six innings to earn his first career varsity victory in taming previously undefeated Steele Canyon. (3-1).
The lone Cougars run came in the first inning, unearned when Matt Marshall eventually scored on a two-out Aztecs error. After that, it was all Montgomery (4-0)., which now owns the inside edge to the tournament championship.
Otay Ranch 5, Monte Vista 2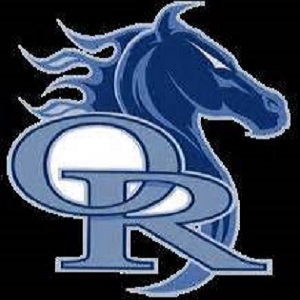 OTAY RANCH – A pair of runs over the opening two innings gave Otay Ranch the lead, then the Cougars quelled a late Monte Vista rally in the seventh to hang on for the triumph.
The Monarchs (2-3) received run-scoring base hits from a pair of juniors — David Aceron and Justyn Stone.
 Compiled by ECS Senior writer Nick Pellegrino
Scoreboard
Valhalla 2, Madison 0
Grossmont 6, San Ysidro 5
El Capitan 6, Valley Center 2
Eastlake 9, West Hills 0
Mission Vista 7, Foothills Christian 6 (walk-off winner)
Montgomery 7, Steele Canyon 1
Otay Ranch 5, Monte Vista 2
Scripps Ranch 5, Patrick Henry 0
Westview 4, Helix 0