'There it is, too' after Braves shock Hoover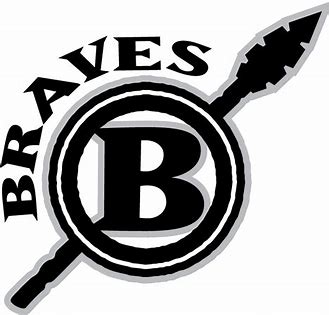 2023 EAST COUNTY PREP SOFTBALL
By Nick Pellegrino
ECS Senior writer
EL CAJON – On an afternoon when Granite Hills slugger Sophia Mujica celebrated breaking the Grossmont Conference and East County career home run record, two miles to the west on Madison Avenue, El Cajon Valley softball also found reason to display its pride.
For a ballclub which local pundits and so-called expectes listed te Braves as "horrible," "completely inexperienced," and "unworthy."
Even members of the program noted the club will have a rough season due to a lackof pitching, which will make contests within the Grossmont Conference anything but competitive.
"Eight of the other 10 schools in the conference are Top 20 caliber teams," said first-year ECVHS coach Jimmy Ross. "And we'll have ahard time with thethe others (Monte Vista and Mount Miguel), too."
"Why? Because most of our players have never played softball before cdoming to high school."
Still, moments following Mijica's 35th (and gorwing) career home run, the improving Braves found a way into the winner's circle.
In a contest when El Cajon Valley could've simply rolled over and played dead after trailing 8-0 after the first half-inning, the Braves bounded back to pull even by the end of the second inning, going to to stun visiting Hoover, 15-12, in Wednesday's (Mar. 8) non-league affair.
Given the opportunity insaide the pitching circle after the ECVHS started failed to escape the first inning, Ross may havediscovered an uncut diamond in junior Saleen Quirino, who fired the final 4 2/3 innings to allow the Braves win in a 5-inning contest halfed by darkness.
"I simply kept asking Saleen  before every inning if she could keep throwing strikes," noted Ross. "She said she could, I kept sending her out there.:
"Saleen  did a wonderful job." added the coach. ""And the defense actually made some good plays behind her to keep Hoover's score down."
The defensive performance makes sense if you know anything but El Cajon Valley volleyball. Center fielder Martha Rivas, an All-East County selection for her back-row play as a Libero, not patrolled center fielder with success,who registered a pair of outfield assists when she was able to gun down a pair of Cardinals base-runners who attempted to take third base with Denae Hayes holding her position to make the tags.
Quirino would finish st striking out three Hoover batters and walking just four — strong numbers when considering the history of ECVHS softball.
Yes, the Braves made some errors, but they are the first to admit tht CIFSDS Open Division play is not in their immediate future.
"Our infield — Denae Hayes, Laydeen Quintero (Saleen 's sister), Naomi Gomez and Justine Kashindi — played their best defense," added Ross. "There were a few errors or mental mistakes, buty they a;so ,made some good plays. They showed that they're learning."
SaleenQuintero also aided the offense with a double and a sacrifice bunt for three RBI. Kashindi posted a double, and two RBI,
"Chelsea McDaniel also had her first career hit which allowed us to take the lead.," he added. "This was truly a team win."
El Cajon Valley might consider this its second victory of the season. Earlier in the season, the Bravesd helf an 18-10 lead over Orange Glen when the contest was halted by darkness in the fifth inning. Tus, the contest was suspended and will be continued at a later date."
"We play them again later this season, so their coach wanted to suspended the game rather than just call it a final with two outs to go. We'll remember that one/"
No one is claiming any form of regular season success. But come May, Ross believes the ballclub has a shot to do some damage in the Division V tournament.
"When I was at Mission Bay (when his daughters played for the Buccaneers), wedidn't have a chance against other Division III teams like Cathedral Catholic, University  City and El Capitan. But with D-5 now graded by strength and not enrollment, we might be able to win a few more games."
Since Ross joined the coaching staff just weeks before the season started, he is still adding games to his schedule — all against other Division V schools. Thus, if the Braves can skate through Grossmont Valley League play with a complete roster of improving players, there may be a future.
I can't list all of our players here," no said. "But if they playing like this, I told them everyone will get there name mentioned."
ECVHS caps its homestand on Tuesday, hosting San Diego Highat 3:320 p.m.
Liberty Charter 34, St. Joseph 1 (5 inn.)
SAN MARCOS– Liberty Charter easily established a school record for runs in a contest, whipping the St. Joseph Academy Hawks, 34-1, in a contest call after five innings.
The Lions previous best for offense was just 21,  set twice.
The first time was in 2018 in a of North County-High Tech, also played in San Marcos. Then last season, LCHS thumped Chula Vista Learning Community Center, 21-5.
Also in 2022, Liberty CHarter out-sluffed Ocean View Christian, 20-9.
136 total views, 2 views today