Pack upsets El Cap, but Helix takes title
2023 EAST COUNTY PREP SOFTBALL
By Adam Paul
SAN DIEGO –  During a week that would see rain wreak havoc all across the county, wiping out pretty much all outdoor sports activity, subsided storms  allowed a small sense of normalcy as teams try and makeup tournaments and regular season contests.
On Friday (Mar .25), one of the many tournaments came to a conclusion and a champion was crowned.
Helix 4, West Hills 2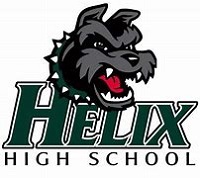 Overcoming an early deficit, the Helix Highlanders would push across three runs over the first couple of innings and along with stellar pitching would double up the West Hills Wolf Pack,  4-2, to claim the Coastal Classic Tournament championship.
The Wolf Pack, who earlier in the day claimed a convincing victory over the previously undefeated El Capitan Vaqueros, had the momentum early on thanks to a pair of runs courtesy of a two-out single by Samiya Wright that brought in Katy Spargo, followed by an RBI single by Ava Goodman that scored Addi Vela.
However, the Highlanders quickly cut into the deficit when sophomore Katelyn Woodland drove in LaNiah Broom who laced a two-out triple.
Now only trailing 2-1 the Helix Highlanders had some momentum going for them and in the bottom of the second inning they would take it completely as Valeria Avila drove in both Elaine Mohammad and Danette Munoz which gave them a 3-2 lead.
West Hills would have one of their best opportunities to do some damage in the game when with one out as Spargo would reach on an error and Wright followed with a double to right field putting both her and Spargo in prime scoring position. Unfortunately, both runners would be stranded as Helix's pitching would get out of the inning without further damage.
Later in the bottom of the sixth, the Highlanders would tack on an insurance run as Munoz laid down a bunt single that scored Kamryn Evans.
The Wolf Pack though didn't go down easy as Kristina Deal led off the top of the seventh with a double to left field. Woodland who came into the contest to finish out the pitching duties would shut down the next three Wolf Pack hitters to end the game and pick up the save.
Alyssa Thornton who drew the start took the loss as she went six innings allowing four runs on nine hits and striking out five.
On the other side for the Highlanders, Evans started and got the win as she went four and a thirds innings allowing two runs on seven hits while striking out two, Woodland, as mentioned, came in and got the save with her two and two-thirds innings of work in which she allowed no runs on one hit and struck out three.
Helix improved to 5-2-1 on the season while West Hills fell to 8-5-1.
Helix 6, Calexico 3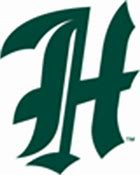 In the semifinals, the Helix Highlanders would push across four runs in the bottom of the third and use that momentum to double up the Calexico Bulldogs, 6-3, on Saturday (Mar.25) morning.
Kamryn Evans drove in a pair of runs and her teammate Katelyn Woodland also drove in a pair of runs in the bottom of the third inning.
Ivy Green who had three hits on the day would drive in the first run which tied the game.
Later in the top of the fifth inning, the Bulldogs cut the deficit as they pulled within 5-3 but the Highlanders pushed across an insurance run thanks to Angel Riggins who hit a ball to right field that would go for a triple and score Tatiana Hernandez.
Woodland would pick up the victory as she went all seven innings for a four-hit three-run complete game victory in which she fanned eight in the contest.
West Hills 8, El Capitan 1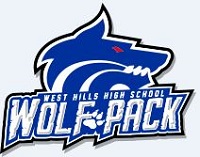 Thanks to scoring two runs in each of the first three innings, the West Hills Wolf Pack never looked back as they would go on to beat the El Capitan Vaqueros in theother semifinals contest, 8-1, in the Coastal Classic Tournament on Saturday (Mar. 25) morning.
Ava Goodman would drive in a run and Alyssa Thornton would get hit by a pitch which allowed Katy Spargo to trot home for a 2-0 lead in the top of the first inning.
The Vaqueros would answer back with a run in the bottom of the inning when Dominique Garcia doubled to left field and would come into score on a wild pitch.
But the Wolf Pack would answer back with a pair of runs thanks to Samiya Wright who blasted a double to center field scoring both Kristina Deal and Maddie Aylesbury to make it 4-1. They would add another pair of runs in the third inning with two outs as Aylesbury singled in Gianna Burgin and Spargo drove in Amaya Angeli.
Not only did Goodman have three hits on the day but she would also pick up the victory as she went all seven innings in which she allowed one run on three hits and struck out two
The loss by the Vaqueros was their first of the season following a school-record 8-0 start, bettering the previous 20th Century mark of 7-1 set in 2008 and 2020. They are now 8-1 overall.
Elsewhere
Ramona 6, Scripps Ranch 2
SCRIPPS RANCH – Grace McNally and and Breanna Lutz each drove in a pair of runs, leading Ramona to its sixth win in seven outing by whipping host Scripps Ranch, 6-2, on Saturday (Mar. 25).
McNalley stroked a two run doube, then Lutz slapped a two-run swingle, as the Bulldogs (6-3-1 overall) scored six times in the second inning to win early.
Ramona pitcher Nevaeh Haywood scattered eight hit by th Falcons, but lost her shutout bid when Scripps Ranch scored twice uin the sixth.
Ramona, which started the season at 0-2-1, is now 6-3-1 for the season entering Monday's long roadtrip to Fallbrook. Meanwhile, what happened to the once powerful Falcons, as Scripps Ranch (0-5-1) is winless in six starts this season, and 1-15 in Western League play since the COVID-19 shortened season.
Liberty Charter 2, SD-Southwest 1 (6 inn., time limit)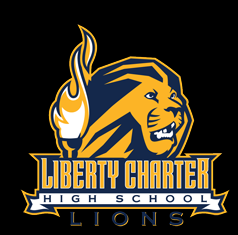 SPRING VALLEY – In a tournament make-up game, Liberty CHarter gained a walk-off winner in the bottom of the sixth inning to eliminate San Diego-Southwest, 2-1, in the Slugger Tournament.
Both runs by the Lins came without a hit for the RBI.However, fredhmen Kaiya McKay (Fr) and Layla Montgomery were able to Both also has the lone hits for Liberty Charter,  score.
Liberty Charter (8-1 after this game) is now 2-0 after its season-opening 6-game win streak was anpped. However, the Lions then lost to Flintridge-Sacred Heart, -0, to drop to 8-2 overall.
Again, the Lions were limited to two hits. registered by sophomore Sam McHenry and Montgomery.
The winning Tologs are now 9-2 overall.
A Tolog? According to a school video, being a tolog means, "Having school pride, being a part of a sisterhood, (and) finding friends for life."
ECS Senor writer Nick Pellegrino conributed to this story.
Scoreboard
Valhalla 3, Rancho Bernardo 0
Valhalla 3, Mater Dei Catholic 2Helix 6, Calexico 3
West Hills 8, El Capitan 1
Helix 4, West Hills 2
Ramona 6, at Scripps Ranch 2
Liberty Charter 2, SD-Southwest 1
Flintridge Sacred Heart 4, Liberty Charter 0
Patrick Henry at Del Norte