Helix's rising Angel, Riggins: record 7 RBI
Helix senter fielder Angel Riggins / Courtesy, HelisHighlanders.net
2023 EAST COUNTY PREP SOFTBALL
By Nick Pellegrino
ECS Senior writer
EL CAJON – Senior center fielder Angel Riggins (Sr) estbalished a new Helixc softball record by driving in seven runs Thursday (Apr.13), pacing the Scotties to a 9-3 pasting of host Christian at Roma Dawson Field.
The seven RBI eclipsed the record of six set by several players, but ironically came against the team which owns the CIF-San Diego Section record in the category.
Back in May 2000, Patriots standout Jenny Ray belted a record 12 RBI in a Harbor League contest against Hoover when Dawson was still coaching. More impressively, Ray completed the feat in a ballgame which lasted just five innings.
The Grossmont Conference record is nine, set by future San Diego State standout Lorena Klopp (now Bauer) of Steele Canyon against SD-High Tech in the first game of a doubleheader on Mar. 3, 2007.
Ever since Riggins earned a college scholarship to Howard University in Washington, D.C., her focus has been to lead the Highlanders into the playoffs.
The previous single-game high for Riggins, a four-year starter, came in her freshman season, knocking in four runs against Mira Mesa in '20.
Helix (8-7-2 overall) now has a 3-game unbeaten streak (2-0-1), including a strange 3-3 draw with Mar Vista of Imperial Beach on Wednesday. Because it was a rain make-up of a tournament ballgame, both coaches elected to call the contest because of tournament tie-breaker rules in order to gain a berth in the championship finale.
"That was crazy," insisted Riggins. "I came here to win and not just settle for ties."I wanted to pay another inning — I wanted to get a win out of it  — but I guess they didn't want to because it was a tournament."
Neither did her older sister, who also played at an ACLU program.
Fortunately, Riggins didn't settle for less by becoming of the Bison when she heads for college in the fall.
"Howard was my dream school," said Riggins. "The Bison coaches didn't get to see me until late November, but they finally did and I got (a scholarship) offer."
"It's an ACLU  school and you got to support an ACLU school Black people and softball, just like my sister did."
Riggins hopes to major in business marketing.
For now, Riggins is focused on raising the Highlanders into a challenger for the Grossmont Hills League title.
"Teams like Granite Hills and Steele Canyon have some really great hitters," she admitted. "But if we all play small play and execute, that and our pitching should give us a chance."
With her seven RBI, Riggins now ranks sixth among GHL hitters. Leading the way is Ava Gall of El Capitan (25) and Sophia Mujica of Granite Hills (20).
Riggins collected her seven by pulling a grand slam to left field in the second inning, then with Christian trying to avoid her with the bases loaded in the third, went to deep right field for a 3-run triple.
Two swings. Seven RBI. Not too bad.
Helix starting pitcher LaNiah Broom went the first five frames to gain the win. Sophomore Lauren Farace added two shutout innings to seal the triumph.
The top hitter for Christian (6-5-1) was third baseman Keelayana Carrizosa, who drove in three runs, including including a two-run triple in the fourth.
Foothills Christian 3, La Jolla Country Day 2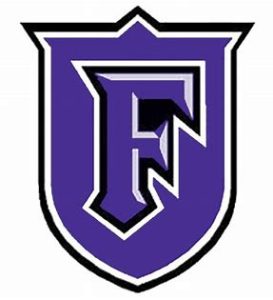 SANTEE – Foothills Christian was one of the top softball porgrams in the small-school division, sharing th Summit League championship with Tri-City Christian.
Now elevated to the tougher Coastal League, the circuit did no favors to the Knights by giving them the top two teams to open the league schedule.
Considering the top teams are a composite 6-0 so far, Foothills Christian offers few complaints.
After dropping the Coastal debut to Escondido Charter, the Knights bounced back on Thursday (Apr. 12) to take down La Jolla Country Day, 3-2, at Town Center Community Parks (Santee ASA).
The Knights took an early lead, then every time the Torreys pulled even, the Knights immediately responded with a go-ahead run.
After FCHS pitcher Emma Romeka struck out the side in the first — she finished with a career-best 16 Ks — the Knights Carly Wolford reached on an error, later scoring on a passed ball with two outs.
In the third after LJCDS tied the contest, the Knights re-claimed the lead. a  an error, walk and single to load the bases was followed by a Romeka fielder's choice fo the RBIand a 2-1 lead.
Same thing in the fifth, the Torreys again pulled even, but FCHS again moved back in front.
This time, catcher Reese Winchester singled, then raced to thiurrd base on an error in the outfield. Romeka then garnered her second RBi with a hard ground single to center field.
In the seventh, Romeka ended the string od runs always scoring in odd-numbered innings with three additional Torreys batters to cap her 4-hitter. Bth runs were unearned.
Foothills Christian is 3-1 overall (1-1 in league). LJCDS fell to 5-9, and at 3-1 lin league are now a half-game behind Escondido Charter.
Santana 9, Calexico 0
SANTEE – Santana High junior pitcher Aurelia Dawson limited Calexico to four hits in her shutout of the visiting Bulldogs on Thursday (Apr. 12). She struck out six batters.
Dawson was backed by a half-dozen extra-base hits, including a home run by Kaitlyn Ours, a triple from McKenna Miller, and four doubles in mounting a 7-0 lead through the first inning, then 7-0 after two frames.
The RBI leader was senior Kaitlyn Ours with a team season-best of six, going 2-for-4 with a double.
Santana (11-1-1 overall) has now captured eight straight heading into Friday's Santee City Cup championship game against West Hills, starting at 4 p.m. at Santana.
Calexico,  the early co-leader in the Imperial Valley League, fell to a 7-4-1 mark.
Scoreboard
Foothills Christian 3, La Jolla Country Day 2
El Capitan 11, Mission Hills 1 (5 inn.)
Helix 9, at Christian 3
Santana 9, Calexico 0
Patrick Henry 8, at University City 0
Steele Canyon 12, at Mater Dei Catholic 6
Ramona 10, Escondido 3
Castle Park 19, Mountain Empire 3 (5 inn.)
181 total views, 1 views today