Softball realignment reaches critical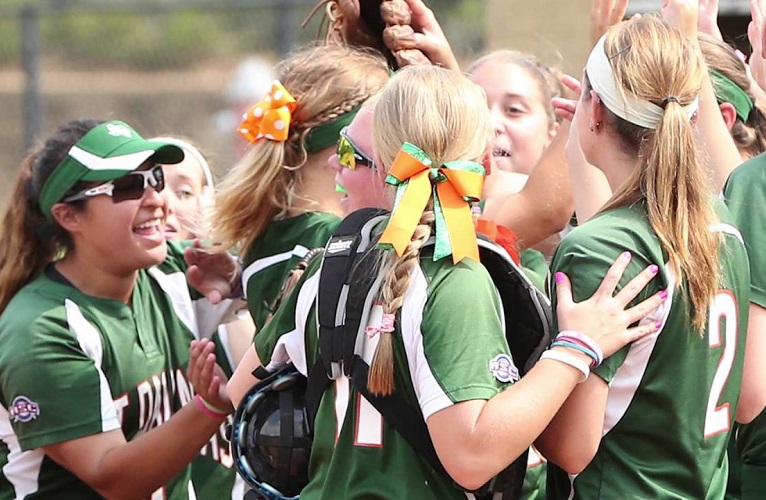 2023 EAST COUNTY PREP SOFTBALL
By Nick Pellegrino
ECS staff report
EL CAJON – Football has done it. Baseball, too.
Because of the strength of some programs — or the lack of fortunes by the others — the Grossmont Conference has allowed only four schools to participate in the Grossmont Hills League, leaving the remaining seven to partake in the Grossmont Valley League.
But why not the other ay around? Place seven in the GHL and leave four in the GVL to play four rounds of league contests.
However, let's take the basic idea to another extreme to prevent stronger programs from playing weaker sides, which effects the computer power index of the strong teams and reduce chances of gaining home playoff contests in the CIF section playoffs.
The idea: Instead of placing seven schools in the GHL, go further — make it eight ballclubs. They could even be played in two divisions, with two games against division foes (6 games) and one game against the four other schools for 10 total contests, followed by a "position round" (like in bowling) to determine a champion.
Of couse, a traditional two full rounds with 14 games would be really competitive, too.
The other three?
The worst case scenario finds the trio playing each other six times — three at home and three on the road. You can even throw in an occasional doubleheader on a Saturday morning.
At least these schools get a chance to win some games and avoid some of these needless and ridiculous records for most consecutive losses in league play — El Cajon Valley baseball currently owns the state record in this category, with the Braves on the way to breaking the mark.
Slightly better: Invite the two nearby City Conference schools — Crawford and Hoover — to be guest invitees to join (full-time or temporarily) for a five-team circuit.
About a decade ago, El Cajon Valley was given permission to join one of the weaker City Conference leagues, but officials from the Braves changed their mind  at the last minute — which was their prerogative. Fine.
However, a generation of futility is far too much for the community to tolerate. This is a problem effecting all Grossmont district schools — not just a single program — and the powers need to make a move to aid the greater number of schools.
---
Valhalla 13, Mount Miguel 0 (6 inn.)
RANCHO SAN DIEGO – A trio of Valhalla pitchers — Naomi  Villalva, sophomore Liliana Alvarado and freshman Devya Mack — combined t fire a no-hitter to push the Norsemen past Mount Miguel, 13-0 in six innings, in a rare Grossmont Valley League softball game on a Saturday (Apr. 15) at Leto Family Field.
Villalva, a senior, struck out five Matadors batters, only going three innings, but received the victory on the CIF guidelines for sportsmanship to not overly dominate a lesser ballclub.
Alvarado and Mack each threw perfect 1-2-3 frames to close out
Villalva also smacked a double,Mack belted a triple, while Cadyn Ruffer and Mckayla Fish pounded home runs.
At least Mount Miguel demonstrated soe hustle and determination to avoid a perfect game.
In the third inning, Matadors leadoff batter Kylee Perkins was hit by a pitch to end the bid for a perfect game. However, Valhalla then attempted to turn a double play in order to still face the minimum number of batters (15).
The Norsemen had their chance when Villalva coaxed a ground ball. However, courtesy runner Sydney Henderson beat the throw and was ruled safe at second base.
Valhalla (6-6-1 overall, 1-0 GVL) scored eight times in the second and five more in the third to invoke the tun rule to claim the  league opener for both ballclubs.
Mount Miguel (2-6-1, 0-1 GVL) next plays league road games at West Hills and El Cajon Valley.
---
Olympian 7, Helix 3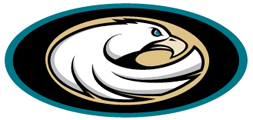 CHULA VISTA – Olympian senior shortstop Adrianna Kumar slugged a key 2-run double during a stretch of four Eagles batters that took advantage of defensive mistakes by Helix, handing the Highlanders a disappointing 7-3 setback Saturday (Apr. 15) in a Hilltop Tournament make-up game on the Lancers' home diamond.
The ballgame was called after five innings due to the tournament time-limit rule.
The Eagles assumed a 6-0 lead with five runs in the second. A air of errors made it 3-0, Kumar's shot sailed over the head of the center fielder and short-hopped the fence to push the advantage to 5-0, then the third error of the inning by Highlanders dug them into a 6-0 hole. Kumar is the daughter of Eagles head coach Gavin Kumar.
For the contest, the Scotties committed four errors, as only one of Olympain's seven runs was earned.
Helix avoided the shutout in the htird when leadoff batter Angel Riggins slammed a triple to center, scoring two batters later on a basehit by freshman first baseman LaNiah Broom.
An inning later, Helix opened with a double to center by Valeria Avila, a single from shortstop Clarissa Torres, then an RBI single by senior right fielder Elaine Mohammad.
Two batters later, a Riggins ground ball intentionally slapped to the right side would bring home Torres, a freshman.
Olympian (7-9 overall), the co-leaders in the South Bay League, won its fourth in arow, but then lost to Steele Canyon in their ensuing tournament game later in the day.
Helix (8-8-2) saw its three-game unbeaten streak (2-0-1) snapped.On Monday,the Scotties host Valhalla in a non-league contest on their field — the former home of La Mesa Pony League baseball in the 1970s.
---
San Pasqual 6,Grossmont 1
ESCONDIDO – San Pasqual's Ashlee Sweet  slugged an RBI, then sophomore cleanup batter Ally McKinley lifted a sacrifice fly, starting a three-run rally in the first inning to life the Golden Eagles past the sleepy Grossmont Foothillers, 6-1, in Satourday's (Apr. 15) tournament make-up contest.
Sweet, the center fielder, also added a run-scoring single to finish with teo RBI. Meanwhile, freshman shortstop Avery Santos posted three RBI to establish a season- and career-high.
Trailing 3-0, the lone Foothillers run came in the third. First baseman Jade Daley belted a leadoff home run to left field, For the senior,m it was her second of the season, and No. 9 for her career.
Grossmont (2-9 overall) faces another tough assignment on Monday,hosting Santana (13-1-1)
San Pasqual moved to 6-7-2 to win for the third time in the Golden Eagles' last four outings.
Scoreboard
Grossmont Valley League
Valhalla 13, Mount Miguel 0 (6 inn.)
Tournament
El Capitan 8, Clairemont 6
El Capitan 6, Calexico 2
Steele Canyon 11, Mt. Carmel 1 (5 inn.)
Steele Canyon 7, Olympian 3
Olympian 7, Helix 3
San Pasqual 6, Grossmont 1