Softball Wrap: El Cap slides past Santana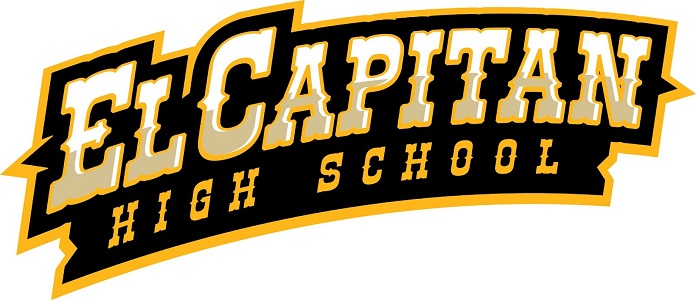 2023 EAST COUNTY PREP SOFTBALL
By Adam Paul
SANTEE – Despite a small hiccup by El Capitan that allowed the Santana Sultans to get back into the contest, the Vaqueros eventually prevailed,  5-3, in the battle for first place in Grossmont Hills League race on Friday (Apr.21).
El Capitan would open up the scoring right away in the first inning when Alanna Christiaens belted a deep shot to left field for a grand slam which gave them a 4-0 lead.
Santana who up until the bottom of the fourth had been stifled offensively would break through thanks to Delaney Smith who drove in a run, Emma Schneider followed up with a ball hit to short that was misplayed allowing Taylinn Warren to score. One more run for the Sultans came on a pop-up by Anabella Heguy that was deep enough for Smith to tag up and race home to pull within 4-3.
The Vaqueros later in the top of the seventh inning would take advantage of a lead double by Dominique Garcia who would come into score on a ground ball out by Reese Danzack to make it 5-3.
Mackenna Burton who came into the game in relief would finish things out despite allowing a pair of hits by McKenna Miller and Kaitlyn Ruckle.
Aurelia Dawson drew the start for the Sultans but would end up with the loss allowing five runs on 10 hits over seven innings and striking out one.
Her counterpart Shelby Vars who got the nod garnered the win going five and third innings allowing three runs on three hits while striking out seven, Burton who came in tossed an inning and two-thirds in relief allowed two hits, and struck out one.
Santana falls to 13-2-1 overall and 1-1 in league play while El Capitan improves to 17-3 overall and 3-0 in league play.
Granite Hills 3, Steele Canyon 2
EL CAJON – Pitching was strong on both sides, but the Granite Hills Eagles would come away with the one-run victory over the Steele Canyon Cougars on Friday (Apr. 21) in Grossmont Hills League action.
Jenna Haynal of Granite Hills would start the scoring as she doubled in the second inning to give them a 1-0 lead.
Steele Canyon would tie the game up in the third inning on an RBI single by Marina Gonzalez who drove in both runs for the Cougars on the day.
However, the Eagles would take the lead for good when Audrey Smale doubled in a pair of runs in the fourth inning
Kaleigh Bauer picked up the win for the Eagles, she allowed two runs on five hits over six innings, striking out three.
Gonzalez who got the starting nod for the Cougars would take the loss allowing three runs on six hits while striking out two.
Grossmont Valley
Valhalla 18, El Cajon Valley 0
RANCHO SAN DIEGO – Valhalla starting pitcher Liliana Alvarado struck out 10 in a complete game shutout as the Norsemen cruised to a shutout victory in five innings out at Leto Family field in Grossmont Valley action on Friday (Apr.21).
Valhalla would put the game away early as they scored 10 runs in the first inning. Preslee Fink, Naomi Villalva, Devyn Mack, Aubrielle Mckee, Isabella Moscoso, and Taylor Mack all had RBIs in the inning.
Saleen Quirino for El Cajon Valley would have the lone hit in the fourth inning.
Alvarado was the winning pitcher for the Norsemen. She would strike out 10 over five innings of work.
West Hills 24, Monte Vista 2
SANTEE – A big day at the plate for West Hills freshman Katy Spargo, as she led the charge with a pair of long balls and five RBI on the day powering the Wolf Pack to a victory in convincing fashion over the Monte Vista Monarchs, 24-2, in Grossmont Valley League action on Friday (Apr.21).
West Hills (12-6-1 overall, 4-0 GVL) would put the game away early on as they scored 13 runs in the bottom of the first inning.
Along with Spargo and her two home runs the Pack would add another one courtesy of Faith Balistreri.
Chira Burgin, Sophia Martinez, and Balistreri all would drive in three runs in the game for the Pack.
Ava Goodman would get the win for the Pack as she struck out five over three innings of work. Maddie Aylesbury who came in would finish out tossing two innings giving up two runs on two hits and striking out two.
Madison Jones would have one of the hits for Monte Vista (4-6, 1-2 GVL)
Grossmont 15, Mount Miguel 5
SPRING VALLEY – The Grossmont Foothillers score 13 runs over the third through sixth innings to put away the Mount Miguel Matadors in six innings in a Grossmont Valley League ballgame.
Elsewhere
Bonita Vista 8, Helix 5
LA MESA – Despite a small, late-inning rally by Helix, the Bonita Vista Barons would hold off the Highlanders to claim the three-run victory in tournament action on Friday (Apr.21).
Helix (10-9-2 overall) would come back by scoring a run in the sixth, then three more in the seventh, but fell short.
177 total views, 2 views today