Patriots roll to victory setting up showdown with Dons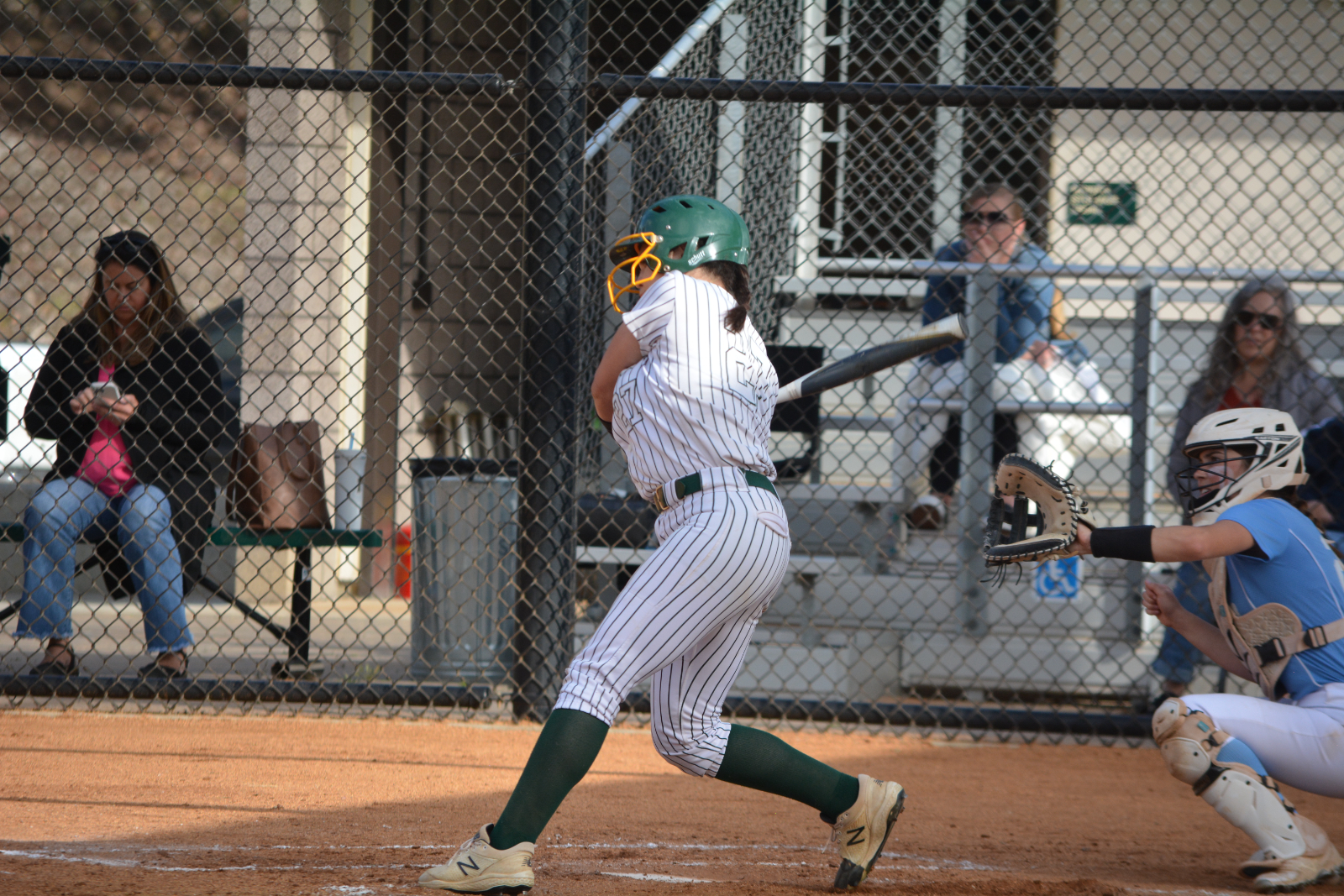 Photo Courtesy of Justin Clark/Patrick Henry Athletics
2023 EAST COUNTY PREP SOFTBALL
By Adam Paul
DEL CERRO – A seven-run second inning sparks the Patrick Henry Patriots as they win handily 11-1 in five innings over the Academy of Our Lady of Peace Pilots on Thursday (May 4) in City Western League action.
AOLP, who came into the contest riding a five-game winning streak, despite having six hits, couldn't cash in any runs except a lone run in the top of the first inning.
Sammy Gehler's RBI double in the top of the first inning gave the Pilots an early 1-0 lead.
Patrick Henry, though, would not only tie up the game in the second inning, but completely take over, thanks to multiple hits which would lead to scoring seven runs.
Sophia Sanchez started things off as she drove in Zoe Rutherford to tie the game. Later, with two outs, Brooke Taylor would draw a bases-loaded walk to bring home Sanchez to give them a 2-1 lead.
Patrick Henry would push across three more runs as they took advantage of a couple of Pilot mistakes. Still, with two outs and the bases full, Jenna Mallari would race home on a wild pitch and Lily Glenn would hit a ball to short which was misplayed, allowing both Maura Evans and Taylor to score to make it 5-1.
The next batter, Izzy Ervin, belted hit a two-run shot to center field for her fourth of the season and a 7-1 lead for the Patriots.
Stefini Ma'ake, who leads all of San Diego County with her sixteen home runs, would be held in check as she would go hitless.
Ma'ake would also draw the start and would be tagged with the loss, as she allowed ten runs on eight hits over four and two-thirds innings while striking out two.
Her counterpart McKenna Gieger got the win, allowing one run on six hits over five innings while striking out two.
Evans, Gieger, Ervin, and Glenn all had multiple hits for the Patriots.
AOLP falls to 13-9-1 and 4-4 in City Western League play.
Patrick Henry with the win has now won five games in a row and improves to 14-9-1 and 7-1 to remain in a first-place tie with Cathedral Catholic.
The next game for the Patrick Henry Patriots will be on Tuesday in a battle for first place showdown with the Cathedral Catholic Dons. The winner will more than likely claim the City Western League crown.
Clairemont 4, Christian 1
CLAIREMONT – Despite scoring the game's first run, the Christian Patriots couldn't hold on as the Clairmont Chieftains scored three runs over the middle innings to pull away for the City Eastern league victory on Thursday (May 4).
Christian would score their lone run in the top of the first inning when Ashley Wood hit a ground ball to short, allowing Tyler Krystek, who led off the inning with a triple, to race home for the 1-0 lead.
A couple of innings later, in the bottom of the third inning, the Chieftains would tie the game when Breskin singled in a run. They would go on to take the lead for good in the fourth inning, as they took advantage of an error by the Patriots to score two runs, giving them a 3-1 lead.
Allyson Moody would take the loss for the Patriots as she allowed three runs on five hits over five innings and struck out one.
Correria would get the win for Clairemont, going all seven innings and allowing one run on five hits.
Krystek, Hannah Mroz, Wood, Kaitlyn Moody and Keelayana Carrizosa all had hits for the Patriots.
Christian falls to 9-8-1 and 2-4 in City Eastern League play, while Clairemont moves to 16-5 and 5-1 in league play.