County JC teams swept convincingly
Updated: September 18, 2023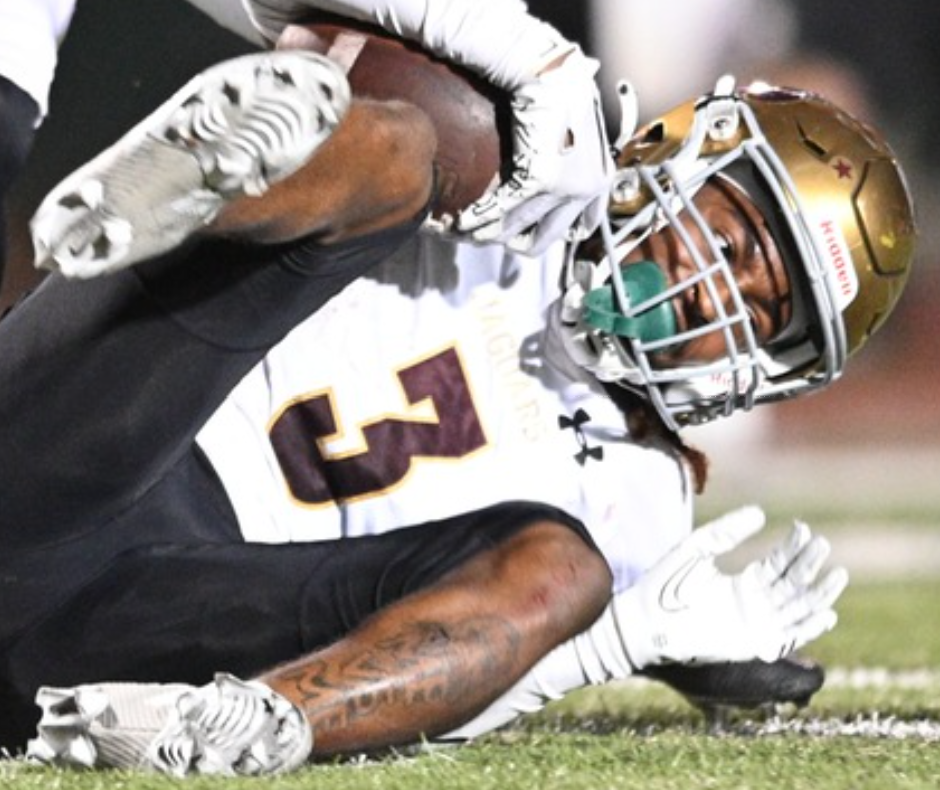 2023 COMMUNITY COLLEGE FOOTBALL
ECS staff report
SANTA CLARITA — The defense for College of the Canyons pitched Palomar College to a greater extent than the 360-degree flip at the world-famous X2 roller coaster at nearby Six Flags Magic Mountain.
The Cougars limited the Comets to just 197 yards in total offense and a meaningless, cosmetic touchdown in the closing minutes to post a 17-7 SCFA football victory on Saturday (Sept. 17) at COC's Cougar Stadium.
Canyons (1-2) tallied 10 points in the first period, extended the margin to 17 by the half, then simply ran the ball in the second half to register its first win of the season. However, the Cougars still rank last among National Conference Northern Division ballclubs.
Meanwhile, Palomar (also 1-2) fell to the bottom among Southern Division clubs in the conference. Only winless Southwestern and Grossmont rank lower.
The lone Comets score came with 61 seconds remaining when Micah Johnson hauled in a 31-yard pass from Clay Omohundro on a short, 47-yard drive following a Canyons turnover by its reserves to foil the shutout bid.
LONG BEACH 65. SOUTHWESTERN 14
LONG BEACH — Capped by a dramatic 83-yard interception return by freshman cornerback Andre Jenkins, Long Beach City College celebrated the debut of new all-black home jerseys to whip Southwestern College, 65-14, Saturday in a battle between winless programs (Sept. 17) at historic Veterans Memorial Stadium, former home of the AAFC L.A. Dons.
The Jaguars pass was tipped by a Vikings linebacker, then Jenkins raced along the Beach sidelines, collapsing as he entered the end zone.
Jenkins, who was fine during a post-game interview, mused it was the longest he has run "since middle school."
The one-sided affair saw Long Beach (1-2 overall) score three times for an early 21-0 through the first quarter, then extended the margin to 38-7 by the intermission. Southwestern has dropped all three decisions this season.
REPLAY: https://www.youtube.com/watch?v=R472wmPJxX
Next week, Southwestern (0-3) will host Saddleback in the teams' conference opener, starting at 7 p.m. Saturday, Sept. 23) at Chet DeVore Stadium.
Like Long Beach, Saddleback is coming off its first win after the Bobcats stopped Antelope Valley, 38-21.
CITRUS 36, GROSSMONT COLLEGE 15
EL CAJON – Citrus led 22-7 at halftime against the host Griffins and still held a 29-15 lead entering the fourth quarter.
Karlos Jimenez scored for Grossmont on a touchdown reception. Dylan Jackson ran in a two-point conversion.
Colton Guerrero led the Grossmont defense in tackles.
GOLDEN WEST 28, SAN DIEGO MESA 7
SAN DIEGO – The Rustlers knocked off the Olympians at Mesa College on Saturday.
Sat., Sept. 17
CCCAA National Conference
Southern Division
Canyons 17, Palomar 7
Citrus 36, at Grossmont College 15
Long Beach 65, Southwestern 14
Fullerton 51, East L.A. 0
Riverside 45, El Camino 6
Saddleback 38, Antelope Valley 21
Moorpark 33, Mt. San Jacinto 28
Golden West 28, San Diego Mesa 7