For Granite Hills, life's a 'Perfect 10'
Updated: October 27, 2023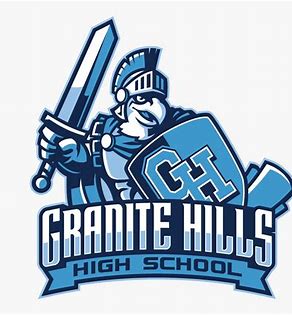 2023 EAST COUNTY PREP FOOTBALL
ECS staff report
FLETCHER HILLS – Granite Hills freshman quarterback Zach Benitez completed 16-of-18 passes for 200 yards and three touchdowns, as the Eagles became one of the rare teams in Grossmont Conference history (since 1961) to complete an undefeated regular season after turning away host Grossmont, 44-22, in the teams' Grossmont Hills League final held Thursday (Oct. 26) at Lt. Mitchell Memorial Field.
Along with a perfect 10-0 slate (5-0 GHL) Granite Hills extended its winning streak to 19 straight games, one short of the conference record of 20 set by Helix (200-01; the Reggie BushAlex Smith era)
However, achieviing that record-tying, milestone feat may be tougher than the last season's CIF State Division 2-AA championship win over San Ramon Valley. The Eagles are expected to next meet either Lincoln, Carlsbad or a re-match with Helix, in the in the CIF San Diego Section Open Division semifinals in two weeks.
Pairings for the CIFSDS playoffs are slated to be released on Saturday.
In capturing the Hills League title for the second straight campaign, the Eagles also own crowns in seven of the past nine seasons, starting in 2015.
The previous Eagles league title came in 1988 in a co-championship with Helix following a 13-all draw in the defunct Grossmont 3-A League.
enitez fired two scoring passes, both to Josh Zander, with the senior hauling in a career-high 9 receptions for 73 yards, giving him a sungle-season high for receptions (36).
Meanwhile, running back Max Turner only carried the ball five times, yet collected 91 yards (18.2 avg.) for two touchdowbs.
Turner will have at least one additional contest to gain 92 additional yards to eclipse the 1,000-yard barrier.
— Compiled by Nick Pellegrino, ECS senior writer