So.Cal Showdown: Top-ranked Griffins shutout No. 2 Mesa
Updated: November 4, 2023
2023 COMMUNITY COLLEGE WOMEN'S VOLLEYBALL
ECS staff report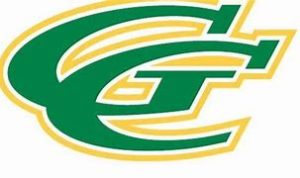 FLETCHER HILLS – In a battle of the top two programs in Southern California, the Grossmont Griffins completed a two-match, season sweep of San Diego Mesa.
After posting a dramatic 5-set triumph over the Olympians at Mesa om the first round of Pacific Coast Athletic Conference action, Friday's (Nov. 3) re-match at the G-House saw Grossmont take a dramatic victory via a sweep.
However, the first two sets were wars before the Griffins pulled away late for a 25-21, 29-27, 25-16 decision.
For Grossmont, they all-but-mathematically clinch yet another PCAC championship, holding a two-match lead over the Olympians with three dates left on the schedule.
State-wise, the Griffins (21-1, overall, 13-0 PCAC) should remain ranked thirdf in the CCCAA state rankins, while Mesa (21-2, 11-2 PCAC) is expected to stay in the No. 4 spot in suffering just their second loss — both to Grossmont –of the season with none days left in the regular season.
For Mesa, sophomores Olivia Ostler and Kailyn Jager were the leading spikers with 8 jills each. Due to commputer failure, Grossmont statistics were not immediately available by press time.
With the victory, the Griffins extend their wining streak to 15 consecutive matches, capturing 45-of-49 sets.
Elsewhere
MIRA MESA – Cuyamaca College was dropped by host San Diego Miramar in straight sets, 25-11, 25-21, 25-16.
Still, with two winnable matches remaining before closing against Grossmont, the Coyotes (5-12 overall, 4-9 PCAC) could post their best conference showing since 2006 — the last season the school posted a winning record(9-3) before going on a horrible, 7-year skid with just a single PCAC victory over 84 matches.