Griffs spiker Beezer tabbed All-America
Updated: November 18, 2023
2023 COMMUNITY COLLEGE WOMEN'S VOLLEYBALL
Courtesy,  CCCAA media relations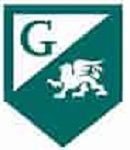 SACRAMENTO –The elite California Community College Women's Volleyball Coaches Association (CCCWVCA) All-State, All-Region and AVCA All-America teams were selected on Thursday (Nov. 16), as well as the Coaches of the Year for both regions.
The 9-player, All-America Team featured First Team selections in state #1 San Joaquin Delta outside hitter Kiyah Irby, Ventura OH Kayla Murdoch, and Fresno City's OH Druegan Davis. Seven of the nine were outside hitters.
From the Griffins
The Second Team included Rio Hondo OH Maria Bejines, San Diego Mesa OH Kailyn Jager, and Feather River libero Katherine Gee. The Third Team is made up of Grossmont OH Kate Beezer, Hartnell OH Renee Nachtigall and Delta setter Caprisa Brock.
In addition, Beezer, a sophomore out of Christian High, was tabbed to the second team on the All-America team.
The nine players were part of the All-State Team as well as Long Beach City setter Pearlnaiah Tuliau, Saddleback OH Stila Fresenius, and Lassen OH Cayton White.
Irby is third in the state in hitting percentage (.395), and fourth in both kills (4.71) and points per set (5.4). Murdoch was second in the state in kills per set (4.82) and tied for second in points average (5.5). Davis led the Central Valley Conference in total kills and hitting percentage.
Fresenius was the state leader in kills (6.63) and points average (7.3) and is the only player to have already reached the 500-kill total. Gee is fourth in the state in digs average (5.59) and second in overall digs (565). Jager was tied for second in points average (5.5) and fifth in kills per set (4.68). Nachtigall is fourth in hitting (.390).
Big 8 Conference champion/Delta's Molly Hummel was North Coach of the Year and South Coast Conference champion/Rio Hondo's Teddi Esko was South Coach of the Year.
In all, 24 players (12 each from the South and North Regions) received recognition and most are expected to attend the CCCWVCA Tournament Banquet to be held at 3C2A State Championship host Mt. San Antonio College on Thursday, Nov. 30. WATCH LIVE
---
ALL-STATE WOMEN'S VOLLEYBALL
*Kiyah Irby, So. OH, San Joaquin Delta
*Kayla Murdoch, So. OH, Ventura
*Druegan Davis, So. OH, Fresno City
**Maria Bejines, So. OH, Rio Hondo
**Kailyn Jager, So. OH, San Diego Mesa
**Katherine Gee, So. Libero, Feather River
***Kate Beezer, So. OH, Grossmont
***Renee Nachtigall, So. OH, Hartnell
***Caprisa Brock, So. Setter, San Joaquin Delta
Stila Fresenious, Fr. OH, Saddleback
Cayton White, OH, Lassen
Pearlnaiah Tuliau, So. Setter, Long Beach City
ALL NORCAL REGION
Reese Ampi, Fr. Libero, American River
Kiyana Faupula, So. MB, Feather River
Jordyn Deter, Fr. Setter-Opposite, Sierra
Vanya Paopao, Fr. Setter, Solano
Olivia Harrison, So. MB, San Mateo
Taylor Stoltz, Fr. OH, Sierra
Coach of the Year–Molly Hummel, San Joaquin Delta
ALL-SOCAL REGION
Autumn Rojelio, So. Libero, Ventura
Aubrey Dees, So. Setter-Opposite, Bakersfield
Tessa Marocco, So. OH, Irvine Valley
Chelsee Trendler, So. Setter, Grossmont
Andrea Brewer, Fr. OH, Mt. San Antonio
Cashe Olswang, Fr. OH-Opposite, Moorpark
Coach of the Year–Teddi Esko, Rio Hondo
*-First Team All-America
**-Second Team All-American
***-Third Team All-America