Griffins sweep Mesa, yet fall from No. 1
Updated: November 18, 2023
2023 COMMUNITY COLLEGE WOMEN'S VOLLEYBALL
From staff and wire reports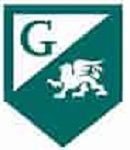 SACRAMENTO – In yet another public relations nightmare for the California Community College Athletic Association, the latest state rankings in women's volleyball displays major flaws in determining the rankins.
In a computer index publiushed after Grossmont College, the No. 1 club in Southern California, posted a three-set sweep of No. 2 SanDiego Mesa, the new 1-2-3 can be considered a complete joke.
In what CCCAA public relations director Robert Lewis admits is a matter of the computer program which spits out the RPI power index, Lewis wrote that not only did the Griffins fall from the top position, they fell into third place.
San Diego Mesa (24-2 overall), which were swept in the season series with Grossmont for the Olympias' lone losses of the season, jumped over Grossmont to become the new No. 1.
However, the news was unfathomable for the Griffins ,which own the best overal lrecord in the Southland at 24-1.
Not only did Mesa surplant Grossmont, Ventura College of the Western State Conference also leap-frogged them.
Thus, Grossmont is expected to gain just one home match when the CCCAA state playoffs open in regional play next week.
Still, it's better than last season's even dumber situation.
In 2022, the Griffins again posted the top record, yet were rated No. 8, forcing all matches to be played on the road. The first-round was a long trip to Venutra to meet the host Pirates, but the G-House won anyway.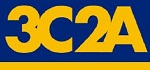 Wrote Lewis ("Don't blame tge messenger"):
SAN DIEGO MESA — The Olympians swept San Diego Miramar, SD City, and MiraCosta to close out a 24-0 run v. every team not known as Grossmont as the PCAC's second place squad. Mesa's pre-conference schedule is as good as it gets with wins over six different SoCal conference champs, including over Ventura and Irvine Valley. They top the South teams going into the regionals. Mesa bumps up three spots (in the state). SoCal #1 Seed;

VENTURA (19-3) – The Pirates are truly the gurus of how to execute RPI to their favor as their pre-conference schedule of facing Mesa, Saddleback, Orange Coast, Pasadena, and under .500 foes Desert, Imperial Valley, Fullerton and Citrus combined with a strong WSC overall was enough to take the region's second highest seed. VC needed five sets to get past Santa Monica in their crossover final. Ventura soars four spots up. SoCal No. 2 Seed.

GROSSMONT – The Griffins went undefeated at 16-0 to win the PCAC crown. They won 48 of 51 sets in conference, yet two of those lost sets were against non-playoff seed Palomar while they were 6-1 in sets and 2-0 vs. top seed Mesa. Their pre-conference schedule against Canyons, Pasadena, Moorpark, Mt. San Antonio (only loss) and El Camino could be considered tough in many seasons. But the PCAC worked against Grossmont as it drops three slots in the rankings. SoCal #No. 3 Seed;
The Balance of the Southland rankings list: 4, Irvine Valley; 5, Saddleback; 6, Rio Hondo; 7, Cypress; 8, Mt. San Antonio; 9, Long Beach; and 10, Santa Monica.
State Rankings HERE.