Last stand lifts Eagles to Open title
Updated: November 19, 2023
RK2 Photography
2023 EAST COUNTY PREP FOOTBALL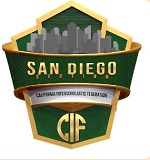 CIF San Diego Section Championships
Open Division Final
GRANITE HILLS 27, LINCOLN 26
By Nick Pellegrino
ECS senior writer
MISSION VALLEY – Something needed to finally give in one of the San Diego Section's best championship pairings in many years.
The difference was another version of Beat The Clock with a huge defensive stop by the Grasnite Hills Eagles, capturing Saturday's (Nov. 19) CIF finale to topple top-seeded Lincoln, 27-26, at Snapdragon Stadium.
The late-season run by the unbeaten Eagles (12-0 overall) included crushing a 2-point try by Helix to clinch the Grossmont Hills League crown. The ballclub then nipped Carlsbad by a single point, 46-46, in the semifinals by converting a 2-point play.
This time, a goal line stand in the closing minutes turned the trick to earn a berth to the CIF state championships.
The resume for both ballclubs were identical. Both were defending state titlists — in different divisions, of course — and both possessed length winning streaks.
But when the Eagles twice stopped Lincoln from scoring from the 1-yard line in the final minute ofplay, Granite Hills extended its East County record win string to 21, while Lincoln's 23-game streak was halted.
The Hornets twice held 13-point leads, only to watch Granite Hills march back. However, a 26-13 deficit in the second half was taken away on TD receptions by Josh Zander.
In the third quarter, Zander hauled in a 55-yard option pass from Pablo Jackson. Later, freshman .quarterback Zach Benitez made a 3-yard out with 5:32 remaining; the PAT kick by Robert Petrich providing the go-ahead point.
With two minutes left, a key decision by the Eagles nearly backfired. Electing to try for a fourth-down conversion to run out the clock rather than punting, Lincoln gained the ball at mid-field with an opportunity to rally for the victory.
With Akili Smith, the son of the former Oregon and Grossmont College quarterback of the same name, leading the way, the Hornets gained a first down inside the Eagles-10.
A handoff pushed the ball to the 1-yard line, but two rushing attempts up the middle were stuffed.
With the clock running and Lincoln out of timeouts, the Hornets elected to skip an easy field goal and go for the touchdown. However, a low center snap delayed Smith, who was quickly gobbled up by Eagles defensive lineman Travis Ford to clinch back-to-back CIF titles for Granite Hills (the DivisionI titlist in 2023; Lincoln was defending Open Division champs).
Early On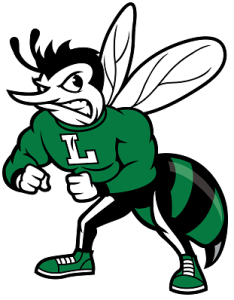 Failures on special teams saw three PAT kicks fail, while Lincoln blocked a punt for a touchdown when a rejection by Jamerion Herburt was followed by a Jerome Roberts recovery in the end zone for a 13-0, first-quarter lead.
Granite Hills got even in the second quarter, getting on the board on a 2-yard run by Max Turner.
Moments later, a solid Lincoln punt pinned the Eagles deep in their own territory, but Zander broke away from defender and collected an 86-yard TD pass to tie the contest at 13-all before halftime.
Lincoln scored 13 points in the third for 26-13 cushion, but Granite Hills again rallied tolead, then stopped Lincoln inthe closing seconds.
CIF state
Pairings for the CIF state playoffs should be announced on Sunday HERE.
---
Summary
EAGLES 27, HORNETS 26
Granite Hills (12-0)...  0 13  7 7 - 27
Lincoln (11-1)......... 13  0 13 0 - 26
First Quarter
L – Gray 34 pass from A. Smith (pass failed)
L – Roberts recovered blocked punt (by Herbert) in end zone (kick good)
Second Quarter
GH – M.Turner 2 run (kick failed)
GH – Zander 86 pass from Benitez (Petrich kick)
Third Quarter
L – Grant pass from Benitez (kick good)
L – Pass TD (kick failed)
GH – Zander 55 pass from P. Jackson (Petrich kick)
Fourth Quarter
GH – Zander 3 pass from Benitez (Petrich kick), 5:32 remaining
---
Statistics
(compiled by The San Diego Union-Tribune)
Team statistics                             
                    GH /L
First downs         10/21
Total net yards    360/410
Rushing            139/233
Passing            216/177
Comp-Att-Int   12-21-0/15-25-0
Penalties-Yds   11-102/11-83
Fumbles-Lost       1-1/2-1
Individual statistics
RUSHING: Granite Hills: Turner 17-89, Jackson 14-50, Benitez 7-0. Lincoln: Williams 7-84, Jackson 11-75, Reed 12-75, Smith 6-5, Gray 1-4, Grant 1-3, bad snap 1 – (-10).
PASSING: Granite Hills: Benitez 10-20-0-166, Jackson 1-1-0 55; Lincoln: Smith 15-25-0 177.
RECEIVING: Granite Hills: Zander 3-116, Vance 1-55, Lewis 4-27, Diaz 4-24, Turner 1-(-1). Lincoln: Williams 5-71, Grant 5-54, Benavente 2-11, Gray 1-34, Garner 1-10, Reed 1-(-5)
INTERCEPTIONS: Granite Hills: none. Lincoln: none.
FUMBLE RECOVERIES: Granite Hills: T.Smith. Lincoln: Purnell.
SACKS: Granite Hills: Ford 1, White 1, DeLeon 1/2, Tileia 1/2.
Lincoln: Kassa 2, Rice 1.