Foothillers accept football scholarships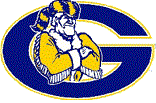 More Foothillers getting their education paid for
© East County Sports.com
EL CAJON (6-8-15) — Grossmont High's linebacker MALIK HAYES has accepted a scholarship to San Jose State, while offensive lineman LOGAN CANDELARIO has accepted a ride to Cal Poly San Luis Obispo.
The Grossmont scholarship list continues with defensive back B.J. GONZALES, who will attend Black Hills State University, NCAA-2 in Spearfish, South Dakota.
Meanwhile defensive lineman CHAZ CADWALADER will be a walk-on at Arizona State University.