Winning is Wnek's mantra at SDCC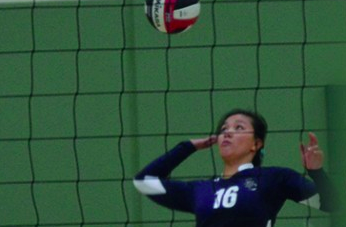 VOLLEYBALL – 
THU, AUG. 27, 2015 AT 6:40 PM 
SANTEE, Calif. – In Barb Wnek's first year as head coach, the San Diego Christian women's volleyball team reached double-digit wins for the first time since 2009.
One of those wins was against No. 24 Cal State San Marcos in a 5-set thriller.
With only three seniors leaving, the Hawks look to continue their success under Wnek with back-to-back double-digit wins in 2015.
Coach Wnek brings in a talented class of recruits with four college transfers and two out of high school. With key returners Juliana Gutknecht, Morgan Sorce, Aleka Estrada, Bevan Haskell, and Alexa Lambert, the Hawks will be competitive in a strong conference.
SDC's path starts on Saturday as the Hawks host Johnson and Wales (Colo.) in the SDC Invitational. SDC plays the Wildcats on Saturday and the Eagles of Embry-Riddle at 11 a.m. and 1 p.m.
The Hawks take their first road trip of the season that following weekend to play Arizona Christian in a non-conference match before a double-dip against Benedictine right before they start conference.
SDC opens GSAC play against Hope International on Sept. 8 at 7:30 p.m. The Hawks then play their first NAIA Top 25 ranked-opponent against No. 8 Vanguard in Costa Mesa. SDC will host Westmont and The Master's College, both who are receiving votes, on Sept. 18-19.
The Hawks end the season hosting William Jessup (Nov. 13) and Menlo (Nov. 14) with both games starting at 2 p.m.
To see the full schedule, click here.