Local duo ready for San Jose State opener
Updated: September 3, 2015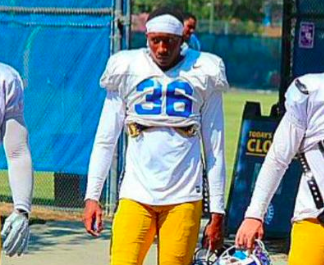 2015 EAST COUNTY ALUMNI
By Bill Dickens
© East County Sports.com
SAN JOSE (9-3-15) – Former Grossmont High standout, MALIK HAYES has made the traveling squad as a true freshman at San Jose State. The 6-foot-4, 210-pound linebacker will be starting on three special team units Thursday night (Sept. 3) against the University of New Hampshire at Spartan Stadium.
Hayes was named to the various all-league honors for the Foothillers. He also logged 165 tackles, including 10 for losses over the final two seasons.
Another plus for Hayes is he's a two-sport letter winner for the Foothillers. He will major in justice studies and would like to become an FBI agent.
Meanwhile, former Helix star running back DARRION HANCOCK has played special teams at San Jose State for the last two years and hopes to challenge for a running back slot after competing at the position during training camp.
Hancock had four carries for 13 yards and two touchdowns in the Spartans' mid-August closed-door scrimmage. He also scored on a four-yard run in the Spring game in May.
Hancock previously played 10 games as a freshman at the University of San Diego in 2012. He ranked 3rd on the team with 235 yards on 58 carries, and rushed for touchdowns against Cal Poly SLO and Valparaiso.
He rushed for 1,456 yards and 24 touchdowns his senior season at Helix and was a 2011 first-team All-C.I.F. San Diego Section honoree. He is majoring in entrepreneurship.