Red Hawks' rally in fourth saves Homecoming with victory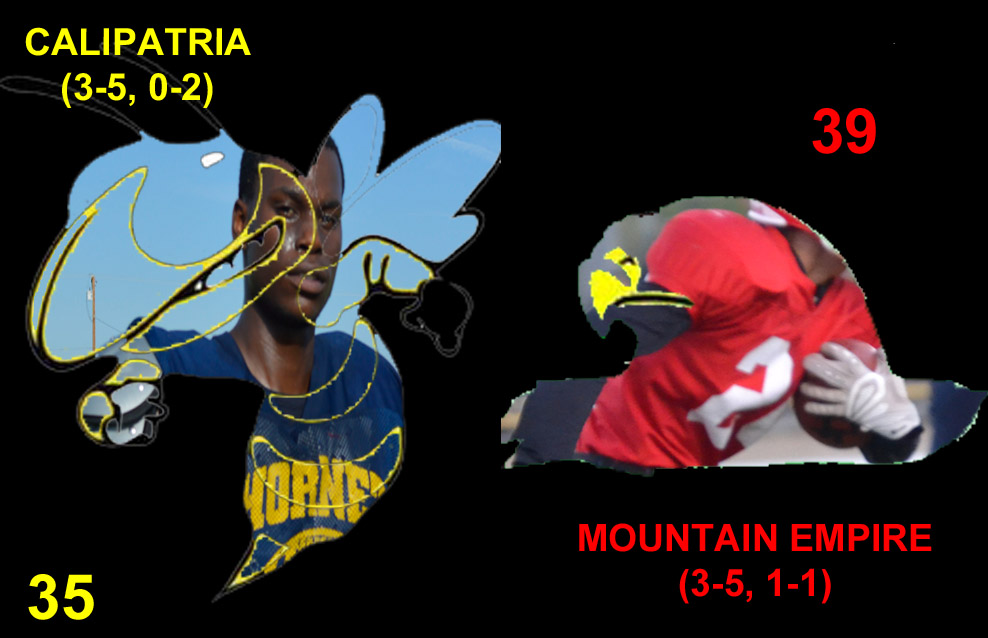 By Chris Davis
© East County Sports.com
PINE VALLEY (10-17-15) — If you miss the first half of a Mountain Empire game, no big deal, the Red Hawks save their best stuff for the second half.  So the Homecoming crowd in Pine Valley was pretty restless when Calipatria jumped out to a 27-0 lead early in the second quarter Friday night (Oc. 16).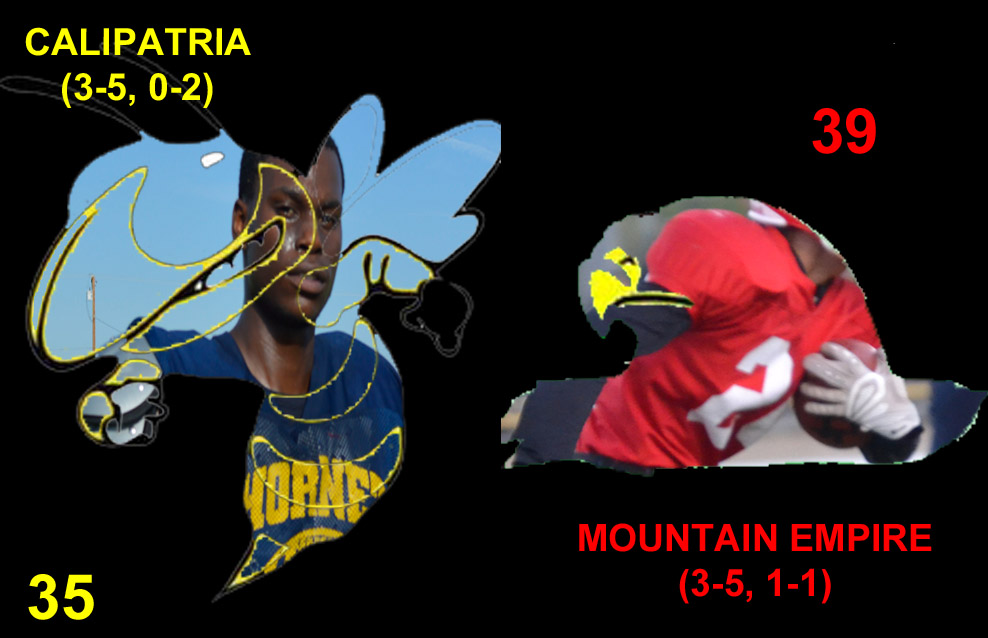 As has been the case all season, the Red Hawks (3-5, 1-1 Manzanita League) saved their best for the second half, as they erased the lead in the fourth quarter and escaped with a 39-35 victory to send the folks in Pine Valley home happy.
JAMES WILL carried the ball 20 times for 184 yards with four of those carries ending in six points.
At halftime the Hornets were doubling up Mountain Empire 28-14.  They would extend that lead to 35-14.  They took that lead when they handled the ball for 10 of the 12 minutes in the third quarter.
No problem, thought the Red Hawks.  Will scored on a 51-yard rush just 10 seconds into the fourth quarter.  The defense held the Hornets to a three and out.  Mountain Empire would march down the field and punch in the score on a VICTOR PARRA to WYATT DANIELS connection to pull within 35-27.
Another stop by the defense set up another Will 25-yard touchdown.  The only issue is that the Red Hawks missed the two point conversion, so the score was 35-33 Hornets.
The defense held Calipatria to another four and out.  Leading the defense was BLAKE JARRELL and MICHAEL STOGSDILL with 12 tackles each.
The scoring was capped off with a 22-yard touchdown by Will again for the final 39-35 score in favor of Mountain Empire.
Mountain Empire will continue Manzanita league play in a meeting with Vincent Memorial (7-0, 1-0) at neutral site El Centro Southwest High next week.  The Scots will be coming off their bye week.