No ordinary Joe: Healthy Musgrove on track to majors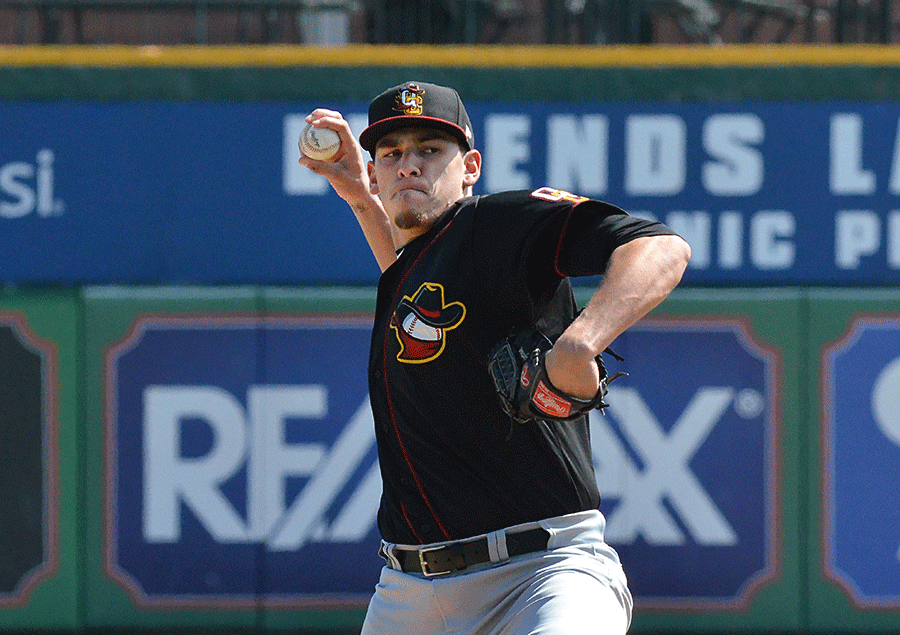 2015 LOCAL BASEBALL PROS
By Jose De Jesus Ortiz 
Special to East County Sports.com
HOUSTON (10-20-15) — If not for the groin strain that hampered him in July and cut his season short in August, hard-throwing righthander JOE MUSGROVE, a Grossmont High product, might have been the fourth Double-A Corpus Christi pitcher to jump straight to the majors this season.
Nonetheless, he captured the Astros' front office's attention this year.
"Joe exhibited excellent control of his three-pitch mix and mastery of pounding the strike zone with his arsenal, as documented by his phenomenal strikeout-to-walk ratio," Astros farm director Quinton McCracken said.
Musgrove, 22, led the minors with 12.38 strikeouts per nine innings while combining for a 12-1, 1.88 record between low Class A Quad Cities, high Class A Lancaster and Corpus Christi this year.
The 6-foot-5, 255-pounder gave up just 21 earned runs over 101 innings this season. He was rolling along quite well until he missed nearly three weeks with a groin injury in July and then landed on the disabled list in late August.
Not surprisingly his health is a main priority this offseason.
"Right now I'm looking to finish out the offseason, get healthy, get ready for next year and come to big league (or) minor league spring training, whatever it will be, and give it my best shot to earn a spot," said Musgrove, who finished with the fourth-best ERA in the minors in 2015.
Musgrove, the Blue Jays' supplemental first-round pick in 2011, appears primed to contribute to the major league club in 2016 if he can stay healthy.
Many of the Astros' big leaguers were impressed with his imposing figure when they saw him in the dugout before he was honored as the Astros' minor league pitcher of the year.
"I'm just going to try to take advantage of the opportunities they give me," Musgrove said. "I don't know what their plans are, but whatever they're planning on I'm going to try to take full advantage of it."