USD's Lawrence throws for 453 yards in win at Stetson
Lawrence runs runs for yardage during the Toreros' win against the Hatters
2015 4-YEAR COLLEGE FOOTBALL STANDOUTS
By Bill Dickens
© East County Sports.com
EL CAJON (11-01-15) — University of San Diego quarterback and former Grossmont High passing star ANTHONY LAWRENCE established a Toreros record with 453 yards on 20 of 28 passing in USD's 47-16 victory over the Stetson Hatters in Jacksonville, Fla. on Saturday (Oct. 30).
Lawrence delivered three touchdown strikes in the Toreros blowout victory.
"I think the key to my success is being better prepared," Lawrence said. "That really helps me."
—  El Cajon Valley product VIRNEL MOON caught 4 passes for 104 yards including a 74-yard touchdown strike in the Colorado Mesa Mavericks 31-17 victory over the Colorado School of Mines. Moon has 24 receptions for 537 yards and 6 touchdowns.
— Former Helix standout, nose guard WILLIAM MILO racked up 15 tackles and a sack in Colorado Mesa's latest conquest.

— Valhalla graduate and Grossmont College quarterback BRANDON STEED is taking snaps at Bethel College in North Newton, Kansas. In the Threshers' loss to Kansas Wesleyan, Steed completed 16 of 30 passes for 281 yards and a touchdown and also rushed 14 times for 77 yards and a score.
— Helix product JALEN DAVIS registered 3 tackles in Utah State's 58-27 romp over Wyoming.
— Steele Canyon graduate XAVIER GOODLOE racked up 5 tackles and an interception in Western New Mexico's 36-20 victory over Adams State out of Alamo, Colo.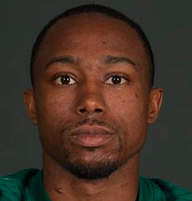 — Helix graduate MARQUISE DEADWILER, a senior wide receiver at Humboldt State, caught 7 passes for 103 yards to help the Lumberjacks defeat Simon Fraser.
— JOHN TODD, a graduate of Valhalla, has caught 9 passes for 267 yards and 3 touchdowns for the Humboldt State Lumberjacks this season.
— Steele Canyon graduate LAWRENCE DICKENS has been running wild at Marist College in Poughkeepsie, NY. He has caught 18 passes for 321 yards and 2 touchdowns, returned 16 kickoffs for 334 yards and returned 2 punts for 654 all-purpose yards.