Matadors' Miller lands pro career in Lithuania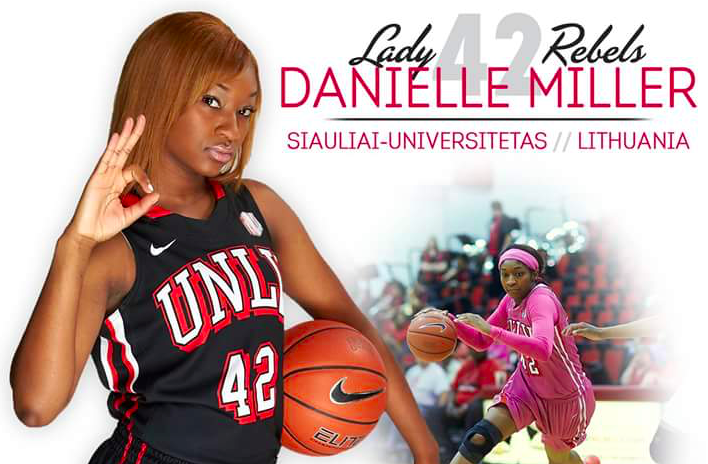 By Bill Dickens
© East County Sports.com

LITHUANIA (11-03-15) — Former Mount Miguel and UNLV standout DANIELLE MILLER is playing professional basketball at SIAULIAI-UNIVERSITETAS in Lithuania as part of the Euroleague system in the Lithuanian Women's Basketball League.
In her first game she scored 15 points, while in her second game, she was even more effective with 25 points.
Through five games, she is averaging a team-high 36.6 minutes per game. She leads the team in scoring with a 16.8 per game average. She is also averaging 4.2 rebounds and 2.4 steals per contest.