Griffins, Coyotes set for Thursday tourney tip-offs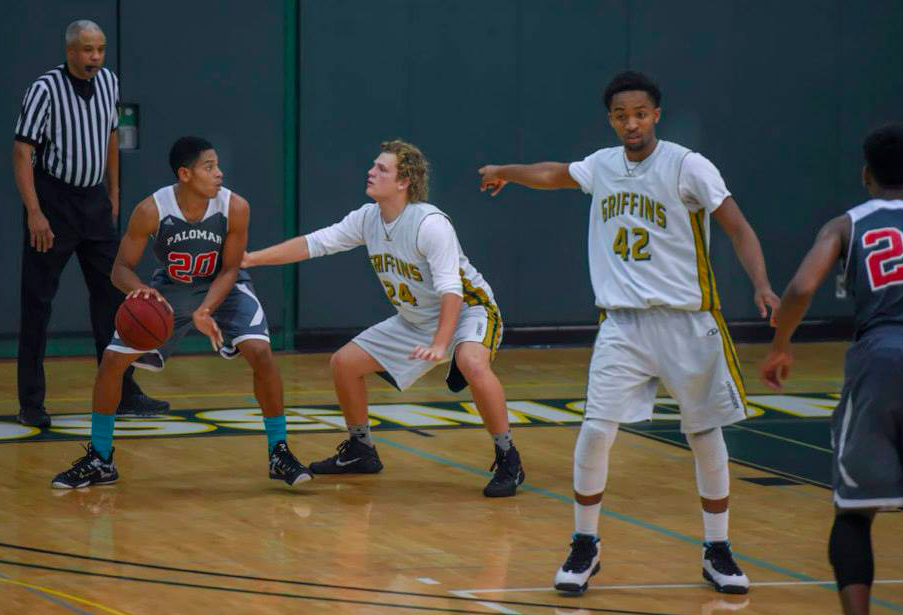 2015-16 COMMUNITY COLLEGE MEN'S BASKETBALL
By Bill Dickens
© EastCountySports.com

EL CAJON (11-04-15) — East County Community College men's basketball will kick off on Thursday (Nov. 5) when Grossmont College travels to the Palm Desert Frank Garcia Tournament.
The Griffins will meet San Bernardino Valley College in the first round at 3 p.m.
Meanwhile, the Cuyamaca Coyotes will open the season the same day in the College of the Canyons Tournament against East Los Angeles College at 5 p.m.
The two teams are in a rebuilding mode.
Grossmont, which finished 9-18 overall and 2-6 in the PCAC South, will return Helix graduate KAELIN MITCHELL, who averaged 12.6 points per game and 4 rebounds per game. Point guard MARCO MEZA (Eastlake) returns to direct the offense. This will be the first of four tournaments for the Griffins, who rate as a longshot in the PCAC South.
One thing the Cuyamaca Coyotes (7-19, 3-5 PCAC South last year) has going for them is an East County flavor of nine graduates of the Grossmont Conference.
But this unit is lacking in experience. Point guard CHASE PARSONS of West Hills returns to guide the offense.
The Coyotes have good size in 6-foot-7 JAHZDION TAYLOR (Monte Vista) and 6-5 BRIAN BALLO (El Capitan), as well as 6-5 JOSH MARTINEZ (Eastlake).