Griffins fall in season opener at Desert tourney
2015-16 COMMUNITY COLLEGE MEN'S BASKETBALL
By Bill Dickens
© EastCountySports.com

PALM DESERT (11-6-15) — Grossmont College opened the 2015-16 men's basketball  season against highly ranked San Bernardino Valley College in Thursday's (Nov. 5) first round of the Frank Garcia Tournament at College of the Desert.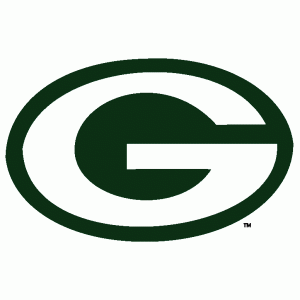 The Wolverines overpowered the Griffins 82-73.
"We're a brand new unit and we looked pretty sharp," said Griffins assistant coach JOHN CLARK. "But we were playing a team that's probably going to wind up in the Final Four."
Griffin sophomore KAELEN MITCHELL, out of Helix, poured in 23 points, grabbed 5 rebounds and nailed 5 of 12 from 3-point range.
MARCOS MEZA, the other returning sophomore in the Grossmont lineup, scored only 3 points but dished 8 assists.
Newcomers that stood out included DANIEL McCOWN, who hails from Palm Desert, hit 4 of 9 three-pointers and finished with 18 points.
Strong off the bench for Grossmont was LeANDRE POWELL (Chula Vista) with 10 points.
"Mitchell and Meza showed their experience," said Clark, "and Powell did all his damage in 15 minutes. He's a great energy guy."
Grossmont will face Pacific Coast Athletic Conference rival San Diego Mesa in Friday's (Nov. 6) second round at 1 p.m.
Grossmont vs. San Bernardino
@ Palm Desert, CA
11/5/2015 at 3:00 PM
| 2ND HALF | 1 | 2 | T |
| --- | --- | --- | --- |
| Grossmont (0-1) |  28 |  45  |  73 |
| San Bernardino (1-0) |  42 |  40 |  82 |
San Bernardino

#
STARTERS
MIN
FGM-A
3PM-A
FTM-A
OREB
DREB
REB
AST
STL
BLK
TO
PF
PTS
10

Jacardo Hawkins

 – f
21
5-8
0-0
1-2
2
5
7
2
0
1
1
1
11
05

Trey Edwards

 – c
14
2-2
0-0
0-1
1
2
3
0
0
0
0
0
4
01

Perris Hicks

 – g
29
6-13
1-6
4-6
0
4
4
4
0
0
3
2
17
02

Nino Jackson

 – g
24
6-11
3-7
2-2
0
2
2
1
4
1
3
2
17
11

Brandon Jolley

 – g
29
2-2
0-0
4-6
0
7
7
7
1
3
4
1
8
#
RESERVES
MIN
FGM-A
3PM-A
FTM-A
OREB
DREB
REB
AST
STL
BLK
TO
PF
PTS
03

Ja Morgan

17
0-2
0-2
1-2
0
5
5
3
0
0
2
2
1
04

Tymorae Glover

8
1-2
0-1
0-0
1
0
1
1
0
0
1
1
2
13

Dock Gooch

16
4-5
1-1
0-2
1
3
4
0
1
0
0
2
9
15

Steven Adams

9
2-3
0-0
0-0
3
0
3
0
0
0
0
0
4
21

Zach Rollins

6
1-3
0-1
0-0
3
0
3
1
0
0
2
1
2
32

Robert Lewis

27
3-7
1-4
0-0
0
3
3
1
0
0
1
2
7
33

Lucas Colimero

0
0-0
0-0
0-0
0
1
1
0
0
0
0
0
0
TM

TEAM

4
1
5
2
0
TOTALS
32-58
55.2%
6-22
27.3%
12-21
57.1%
15
33
48
20
6
5
19
14
82
GROSSMONT
TEAM STATISTICS
SAN BERNARDINO
41.8% ( 28-67)
Field Goal %
55.2% ( 32-58)
33.3% ( 10-30)
3pt Field Goal %
27.3% ( 6-22)
43.8% ( 7-16)
Free Throw %
57.1% ( 12-21)
38
Rebounds
48
17
Assists
20
10
Turnovers
19
16
Points off Turnovers
11
12
2nd Chance Points
14
30
Points in the Paint
44
14
Fastbreak Points
14
19
Bench Points
25
3
Largest Lead
21
1st-14:46
Time of Largest Lead
2nd-06:10
Ties: 4; Lead Changes: 5